PatientsLikeMe Newsletter Issue 33 - January 2011
MONTHLY MUSINGS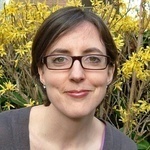 As we celebrate a brand new year, I'd like to spotlight the eclectic mix of patients who share much more than their health status with us day in and day out. 
Can you guess…
Thanks to all of you for sharing what's important to you, what makes you feel alive and what makes you smile.  You never know how one small detail on your profile description could brighten someone else's day.
--Emma Willey, Community Manager
JOIN THE CONVERSATION
Check out some of the hot topics in the forum.  Then jump in with your own questions and answers!
Dealing with a shingles outbreak in my ear
46 of you report experiencing outbreaks of herpes zoster, an often-painful skin rash commonly known as shingles.  Discuss the frequency and severity of your outbreaks.  
My doctor is actually a registered nurse practioner (RNP)
Have you been treated by a RNP?  Is this appropriate for an HIV patient?  Share your thoughts with a patient who was startled to learn that he was not being seen by an MD.
Buddhism and HIV: what are your thoughts?
Do you believe that reducing mental stress is an essential part of your treatment?  Discuss Buddhism and how working to calm your mind could affect your physical health.
GETTING TO KNOW YOU
At PatientsLikeMe, we believe in getting to know the person, not just the "patient."  That's why we interview members each month to find out more about how they approach life.  This month we are pleased to feature irishtxn, a two-star member from Houston, Texas.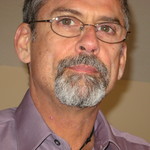 1.  What gives you hope?
Knowing that someday I'll be able to be with my boyfriend, and with some of the new breakthroughs coming about, we'll have a good long life together.

2.  What was the highlight of your holidays?
Being able to spend it with family.

3.  Do you have any goals or resolutions for 2011? 
To be a bit more tolerant of my mother, more patient with my boyfriend when he doesn't answer chat as quick as I'd like him to, and to be able to move out on my own again!
4.  What are you most interested in learning from other patients this year?
How to keep unwanted stress out of my life! It's hard enough being one of six siblings living in the same town, much less [being the one living] with our mother. I'm not getting any real support from them as I'd like.
My siblings do take care of my mother's prescription costs, but they rarely offer to come in and get my mother out for while. I might rephrase that [it would be nice] to ask her to their homes.  She rarely ventures away from the house unless it has something to do with the church.  Never gets to see the other children unless it is a holiday such as Christmas.
WHAT'S NEW AT PATIENTSLIKEME
What a year!  To see how far we've come as a community, check out our latest blog series – "Year in Review" – which reflects on the strides we made in 2010 from a technology, marketing, research & development, business development and patient experience perspective. 
From site improvements to staff expansions to published studies, a lot happened last year, and it could not have happened without you.  What's ahead in 2011?  Our leaders plan to tell all on our blog.  Sign up here to receive new blog posts instantly via email.  Or simply follow our blog posts on our Twitter and Facebook pages. 
THIS MONTH'S SITE IMPROVEMENTS
We are constantly working to improve our site.  In this section, we'll keep you up-to-date on new tools and features designed to make your PatientsLikeMe experience even better. 
Here are our top functionality enhancements for January:
Newsletter archive
Jul 2013
May 2013
Apr 2013
Mar 2013
Feb 2013
Jan 2013
Dec 2012
Nov 2012
Oct 2012
Sep 2012
Aug 2012
Jul 2012
Jun 2012
May 2012
Apr 2012
Mar 2012
Feb 2012
Jan 2012
Dec 2011
Nov 2011
Oct 2011
Sep 2011
Aug 2011
Jul 2011
Jun 2011
May 2011
Apr 2011
Mar 2011
Feb 2011
Jan 2011
Dec 2010
Nov 2010
Oct 2010
Sep 2010
Aug 2010
Jul 2010
Jun 2010
May 2010
Apr 2010
Mar 2010
Feb 2010
Jan 2010
Dec 2009
Nov 2009
Oct 2009