Lots of companies say they're mission-driven, but at PatientsLikeMe, it's in our DNA
The work we do is challenging, rewarding, always evolving, and often complicated. But it's never boring. This is your chance to join a close-knit gang of smart, passionate people who are as excited as ever about changing the future of healthcare. And we're growing like crazy. Join us and we'll make that future together.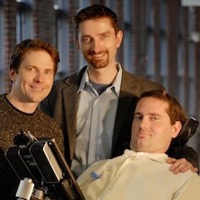 Our story
Inspired by their brother Stephen's journey with ALS, Ben and Jamie Heywood, along with their longtime friend Jeff Cole, created PatientsLikeMe as a health data-sharing platform.
Our innovative technology helps patients improve their outcomes by connecting with and learning from thousands of others just like them. In the process, they donate what we call data for good. That's real-world information that helps healthcare companies create better healthcare products and services based on real patients' needs.
See open positions

Our work helps 500,000+ patients with 2700+ conditions live better, together
We're transforming how patients manage their own condition...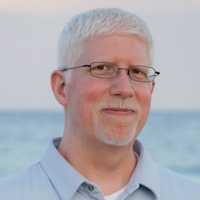 Garth, living with cancer
"It certainly doesn't help me to keep my symptoms or my side effects secret. I feel that I owe other patients my experience. If I donate my data, if I share with an organization that can put it together and see a pattern... I'm helping all of the patients."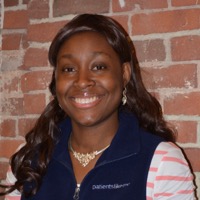 Letitia, living with epilepsy
"I've made it my passion to share my story and resources with others who are suffering and/or know someone who is suffering from uncontrollable seizures and epilepsy."
…and changing the way the industry conducts research and improves patient care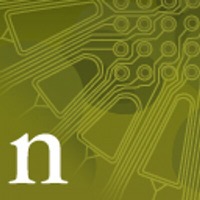 The lithium study
In a groundbreaking study spearheaded by ALS patients, we analyzed the effects of lithium carbonate on ALS. Our findings refuted the results of a major clinical trial — an unexpected and unmatched moment in the world of medicine.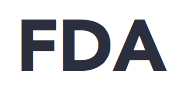 Collaboration with the FDA
In 2015, we began a partnership with the FDA to explore how patient-reported data can lead to new insights about drug safety. For the first time, the FDA is analyzing patient-generated health data to understand the real-world impact of taking medications over time, and to potentially identify benefits and risks earlier.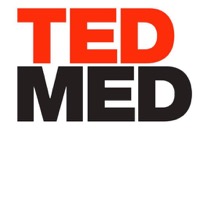 Elevating the patient voice at TEDMED
As PatientsLikeMe's Vice President for Advocacy, Policy and Patient Safety, Sally Okun brings the patient voice to health policy discussions at the national and global level. The first nurse to grace the TED stage, Sally spoke at TEDMED about the need to bridge the gap between the patients' lexicon and the overcomplicated language of the healthcare industry.

We're on a mission, but we have fun, too
PatientsLikeMe takes culture — and coffee — seriously. From our annual Tough Mudder team to our coffee machine with 36 ways to get caffeinated (we counted), you could say we're an energetic bunch. And we stay fueled creatively, too, with endless opportunities to keep learning beyond our everyday jobs.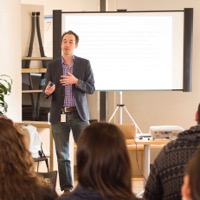 Journal Club
Journal Club brings everyone together on Fridays for an informal presentation from a guest speaker — we've had everyone from Harvard PhDs to a four-star general.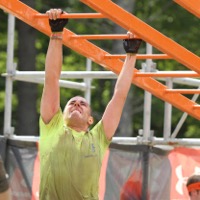 Office hangouts
It's not unusual to want to stick around past 5 PM — karaoke night, happy hours, and a sweet smorgasbord for PI Day are just a few reasons.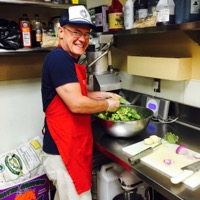 Volunteering opportunities
Sometimes — like helping out at Rosie's Place women's shelter — we take it outside the office for a good cause (and a good time).
We're amongst the best in Boston

See open positions

We offer the best benefits in the heart of Cambridge's biotech center
Happy employees, prime location. Discover the sweet spot of working environments (you'll love the third-floor patio, too.)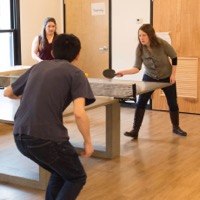 Generous benefits
Competitive salary, stock options, medical & dental, 401k match, retirement, 20 days paid time off, 10 paid holidays, a great work-life balance, and more!
See open positions

Open positions
From creative user experience designers and marketers to code-savvy software engineers and data scientists, we're a diverse crew with a common goal: reframing healthcare around the patient. Find your opportunity below.
Software Engineering
Last updated: