PatientsLikeMe Newsletter Issue 40 - November 2010
MONTHLY MUSINGS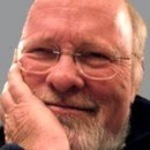 The holiday season is about to start, with Thanksgiving right around the corner here in the US. 
In my family, we have a Thanksgiving tradition that everyone at the table shares what they are most thankful for, even if some years there are almost 30 people with us.  Some mention family, or jobs, or improved health.  Others remember those who passed during the year or something positive that happened in their lives.
As we eat, we'll talk about these blessings, about good news in our lives, and just enjoy being there together, surrounded by people we love.  We put aside the challenges we are facing - the lost jobs, or poor health, or financial problems - and focus on the positives. It's a day to be thankful, and we are. We truly are.
And speaking of, I am thankful for the time we've spent together.  As you may have read in my forum announcement, I will be leaving PatientsLikeMe at the end of the month.  I have been honored to have been a part of this community, and I have learned a great deal from you.  Thank you for all you've shared with me and with one another.
I leave you in the capable hands of my colleague Kate Brigham, who will be taking over as your moderator.  Be well.
--Tim Horgan, Outgoing Community Manager   
JOIN THE CONVERSATION
Check out some of the hot topics in the forum.  Then jump in with your own questions and answers!
Just started time-released Mirapex
SueAnne1 has just switched from standard Mirapex to Mirapex ER (Extended Release).  Discuss the differences in dosage, side effects, insurance coverage and more. 
Join the "family reunion" in Las Vegas
How do you know that many PD members consider PatientsLikeMe just like family?  They start planning reunions!  Learn more about this group trip organized by lexiegirl. 
Where can I find a good MDS?
Finding the right doctor can make all the difference.  If you're looking for a Movement Disorder Specialist (MDS), don't miss this long-running list of recommendations.
Did you catch the full "PD Quilt Podcast Series"?
If not, get up to speed here.  We've logged interviews with pokie too, browncat87, vigwig, aunti j and cher441, who all contributed to the PatientsLikeMe PD quilt. 
GETTING TO KNOW YOU
At PatientsLikeMe, we believe in getting to know the person, not just the "patient."  That's why we interview members each month to find out more about how they approach life.  This month we are pleased to feature masato, a three-star member from Poland.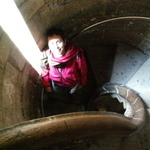 1. What puts a smile on your face?
Many, many things. When my children tell jokes, when my cat goes crazy, when I meet friends, when I remember funny situations, when I watch comedy. But sometimes I must remind my face, that when I smile inside, I must smile outside too.
2. How would you describe your attitude on life?
Be happy with what I have now or what I am now. I try to never regret that I did or didn't do something. I avoid feeling bitterness and regret. Like in the popular song: "Don't Worry, Be Happy."
3. What is your favorite holiday tradition and why?
For me and my family, the holidays are a special time, because it is Christmas. Christmas is time full of love, silence and warmth. This is a period where time goes by quite differently than the rest of the year. For this reason, we prepare everything before Christmas. Then during this time we are glad for ourselves, family, friends, foods, smells, nature (we live in the mountains) and most of all God.
4. What features of PatientsLikeMe do you use most?
First I use "My Profile."  It raises my consciousness about my health. Next I search for patients like me and information on what they do – how they treat PD, live and use unconventional methods to improve their health. Also, what does PD change in their life?
WHAT'S NEW AT PATIENTSLIKEME
Do you attend a regular support group meeting?  Or have friends or family members who might like to learn more about PatientsLikeMe – and maybe even sign up for your care team?  Don't forget about our Tell the World! page, where you can download and print condition-specific flyers about PatientsLikeMe.  You can also request a set of member business cards to help spread the word about your online "home away from home."
THIS MONTH'S SITE IMPROVEMENTS
We are constantly working to improve our site.  In this section, we'll keep you up-to-date on new tools and features designed to make your PatientsLikeMe experience even better. 
Here is our top functionality enhancement for November:
Do you have multiple conditions?  If so, you may have noticed that your primary symptom survey is now specifically tailored to your conditions (and just a tad bit longer). Notably, your "condition-specific symptoms" list will be the same as what was previously called the "primary symptoms" list.  Learn more here. 
Newsletter Archive
Jul 2013
May 2013
Apr 2013
Mar 2013
Feb 2013
Jan 2013
Dec 2012
Nov 2012
Oct 2012
Sep 2012
Aug 2012
Jul 2012
Jun 2012
May 2012
Apr 2012
Mar 2012
Feb 2012
Jan 2012
Dec 2011
Nov 2011
Oct 2011
Sep 2011
Aug 2011
Jul 2011
Jun 2011
May 2011
Apr 2011
Mar 2011
Feb 2011
Jan 2011
Dec 2010
Nov 2010
Oct 2010
Sep 2010
Aug 2010
Jul 2010
Jun 2010
May 2010
Apr 2010
Mar 2010
Feb 2010
Jan 2010
Dec 2009
Nov 2009
Oct 2009