PatientsLikeMe Newsletter Issue 39 - October 2010
MONTHLY MUSINGS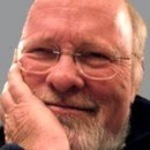 Did you know that…
--Tim Horgan, Community Manager
JOIN THE CONVERSATION
Check out some of the hot topics in the forum.  Then jump in with your own questions and answers!
Having a hard time not working
Do you miss the routine of working?  Or the interaction with your co-workers?  Discuss how to adjust to retiring or going on disability.  What keeps you active and social?
All about the BG00012 trial
Haven't heard of BG00012, a new oral drug for RRMS now in clinical trials?  Follow this thread to learn about the experiences of two members involved in the studies. 
Muscle spasms and numb feet
A member is experiencing some new symptoms after hitting the treadmill.  Share your first experiences with spasms and numbness, plus any symptom management tips. 
Just started Zoloft
Have you taken the antidepressant Zoloft?  What was your experience like?  Offer your insights to a member who's on her third pill and wondering what to expect.    
GETTING TO KNOW YOU
At PatientsLikeMe, we believe in getting to know the person, not just the "patient."  That's why we interview patients each month to find out more about how they approach life.  This month we are pleased to feature 95407, a three-star member from Santa Rosa, California.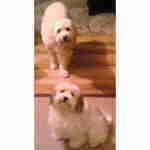 1.  What are you most proud of?     
I am most proud of my best friend Nikki, who has been battling metastatic breast cancer since 2008.  And from all accounts, she is winning!  (Yay!)   It has been a very hard road for her, and she has handled it with grace and dignity.  She has been my inspiration for holding it all together!
2.  How do you maintain perspective?     
I have been working in oncology for 20 years.  I have been blessed with a lifetime surrounded by courageous people.  I gain my own strength from their words of wisdom and by walking with them through their times of difficulty.  
3.  What's your favorite hobby or pastime?    
I love spending time with my two dogs.  They force me to get out of the bed on my bad days and manage to make me laugh.  They are a very important part of my life.
4.  Tell us the most important thing you've learned at PatientsLikeMe.  
To never give up or be too proud to ask for help!  There are so many loving, friendly people I've met on PatientsLikeMe.  They have been such a wonderful source of information and support over the past year since my official diagnosis.  
WHAT'S NEW AT PATIENTSLIKEME
Last May, our President Ben Heywood wrote to you about how a major media monitoring company "scraped" our forum.  The Wall Street Journal recently published a front-page article about the incident.  We believe this high-profile coverage of the incident can help promote a rigorous debate on transparency, openness and privacy – and we're excited to hear what you have to say on the issue. For more information, read our recent blog post to learn how we (and you) reacted to this incident, as well as the lessons we can all take away from it.
If you're taking a prescription medication, the safety of that drug is of utmost importance to you.  Did you know PatientsLikeMe is the only online health data platform in social media that has passed multiple drug safety compliance audits?  Learn what we're doing in the areas of drug safety and adverse event reporting in Co-Founder and Chairman Jamie Heywood's recent blog entry.
THIS MONTH'S SITE IMPROVEMENTS
We are constantly working to improve our site.  In this section, we'll keep you up-to-date on new tools and features designed to make your PatientsLikeMe experience even better. 
Here are our top functionality enhancements for October:
If you're down a star, don't worry – it's easy to get back.  As part of the Condition History changes described above, we removed a few questions and added a new one. If you see a yellow prompt on your home page or your profile page asking you to update your Condition History, please take a moment to answer this new question, and you'll get your star right back.
Newsletter Archive
Jul 2013
May 2013
Apr 2013
Mar 2013
Feb 2013
Jan 2013
Dec 2012
Nov 2012
Oct 2012
Sep 2012
Aug 2012
Jul 2012
Jun 2012
May 2012
Apr 2012
Mar 2012
Feb 2012
Jan 2012
Dec 2011
Nov 2011
Oct 2011
Sep 2011
Aug 2011
Jul 2011
Jun 2011
May 2011
Apr 2011
Mar 2011
Feb 2011
Jan 2011
Dec 2010
Nov 2010
Oct 2010
Sep 2010
Aug 2010
Jul 2010
Jun 2010
May 2010
Apr 2010
Mar 2010
Feb 2010
Jan 2010
Dec 2009
Nov 2009
Oct 2009