PatientsLikeMe Newsletter Issue 27 - July 2010
MONTHLY MUSINGS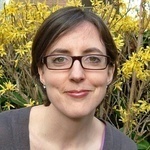 "Because I got HIV at 16 years old, does that mean that I will die younger?" - nitalia

Many of you have told us how great it is to be able to ask other patients just about anything, including delicate and/or direct questions.   This courageous post is a perfect example.  You may feel uncomfortable asking about certain difficult things face-to-face, but in our forum or through one-on-one private messages, you can get the answers you need anonymously and supportively. 
Plus, when you ask candid questions like this one, you may find that many others have experienced the same thoughts or fears.  In this case, nitalia was able to ask something that has been on her mind since she was diagnosed and hear numerous perspectives.  Who knows how many others have shared her burden and benefited from reading the thread?
So, what have you been wondering – but hesitated to ask?  Visit the forum today or reach out to other patients directly to get the information and support you need.
--Emma Willey, Community Manager
JOIN THE CONVERSATION
Check out some of the hot topics in the forum.  Then jump in with your own questions and answers!
The psychological struggle of HIV
Have you found that the anxiety about being HIV-positive is more difficult than the physical aspects?  What helps you stay positive mentally?  Exchange stories and support.

Are there any remedies for facial wasting?
A member who has regained weight reports that his facial wasting did not go away.  Is there any way to treat it?  Share thoughts on Sculptra cosmetic injections and more.  
HDL, LDL and triglycerides – what does it all mean?
Discuss good cholesterol, bad cholesterol and why a high triglyceride count can be a concern.  Also, what factors – from eating beforehand to meds – can skew the results?
Finding a purpose, letting go of the guilt
A member on disability writes, "I feel so guilty for getting it even after paying into it."  Can you relate?  Share how you found a new purpose after leaving the workforce. 
GETTING TO KNOW YOU
At PatientsLikeMe, we believe in getting to know the person, not just the "patient."  That's why we interview members each month to find out more about how they approach life.  This month we are pleased to feature hcubbyhill, a three-star member from Jackson, Mississippi.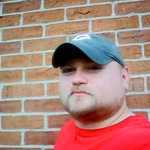 1.  What puts a spring in your step?
I would say the thing that puts a spring in my step is the look in people's faces when I offer to help them when others won't.  I get more motivation when I see what a difference I can make in my community and beyond.
2. How do you like to spend holiday weekends?
I love to spend my holiday weekends on Lake Michigan. Nice quiet times on the lake. Maybe a nice dinner. Then the rest of the weekend I am doing volunteer work for a local AIDS Service Organization and doing outreach and prevention at the local gay campground.
3. What is helping you to cope with your condition?
When I was learning to deal with my HIV, I immediately jumped into community awareness and volunteering. Now, three years later, I am the Director of an AIDS Service Organization in my town, and I am on the board of my State Planning Committee for Ryan White Funds.
I also recently started working in a mentor program to help others who are new to diagnosis with having someone to talk with and learn from that has been dealing with HIV/AIDS for a while.  All the things I am involved with help me with having the latest knowledge of the virus and current treatment options. It keeps me focused and in the long term also keeps me more healthy and on track.
4. What have you learned recently at PatientsLikeMe?
I have learned that even if you need to take a break, you can always come back in and the people will still be here and welcome you with open arms. I have many heroes on PatientsLikeMe, and with their support, knowledge and understanding, it has made me a much better and stronger person.  PatientsLikeMe has also given me the tools I need and use regularly to keep track of my counts and medications, and it is a tool I would be lost without.
WHAT'S NEW AT PATIENTSLIKEME
Research Director Paul Wicks was recently invited to speak at the Personalized Medicine Conference at Arizona State University's Sandra Day O'Connor College of Law.  Check out the video and PowerPoint slideshow of his presentation about how the Internet is changing healthcare.  We were also honored that 2001 Nobel Laureate Dr. Lee Hartwell singled out PatientsLikeMe as "an example of what we need in the future" in his keynote address (jump to timestamp 48:58 in the video).
Congratulations to the 39 teams who represented PatientsLikeMe at various fundraising walk/run events this spring!  (That's more than the number of teams we sponsored for all of 2009!)  Also, thanks to all who have submitted photos from your 2009-2010 events.  They're now viewable on our new Flickr account.  Have an event later this summer or fall?  All you need is three-star status, and we'll sponsor your team with a donation and official PatientsLikeMeInMotion™ t-shirts.  (Please allow 3-4 weeks lead time.)  Learn more here.
THIS MONTH'S SITE IMPROVEMENTS
We are constantly working to improve our site.  In this section, we'll keep you up-to-date on new tools and features designed to make your PatientsLikeMe experience even better. 
Here is our top functionality enhancement for July:
More information.  More context.  More learning.  Check out our recently enhanced Treatments page to research what treatments – from prescription drugs to physical therapy to lifestyle modifications – are being used by patients like you.  Learn about efficacy, dosage, cost, side effects, burden and much more. 
Newsletter archive
Jul 2013
May 2013
Apr 2013
Mar 2013
Feb 2013
Jan 2013
Dec 2012
Nov 2012
Oct 2012
Sep 2012
Aug 2012
Jul 2012
Jun 2012
May 2012
Apr 2012
Mar 2012
Feb 2012
Jan 2012
Dec 2011
Nov 2011
Oct 2011
Sep 2011
Aug 2011
Jul 2011
Jun 2011
May 2011
Apr 2011
Mar 2011
Feb 2011
Jan 2011
Dec 2010
Nov 2010
Oct 2010
Sep 2010
Aug 2010
Jul 2010
Jun 2010
May 2010
Apr 2010
Mar 2010
Feb 2010
Jan 2010
Dec 2009
Nov 2009
Oct 2009