PatientsLikeMe Newsletter Issue 12 - January 2010
MONTHLY MUSINGS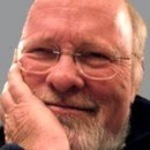 Did you know that....
• doglovertoo is now a 6....and very happy about it?
• ohiorican has identified 50 signs of fibromyalgia?
• there are many ways to deal with gas?
• MonkeyPaw2u is leading an experiment on the power of positive thinking?
• Greybeh and 2tired2 have changed user names?
• some of the most used tags include Pain, Lyrica, Coping, Cymbalta and Sleep?
• several members report issues with severe sweating?
• we love to meet new people?
• dogs (and cats) rule?
These are just a few things I learned from browsing the forum this month. What would you like to know? Chances are, someone in the forum may be wondering or experiencing the same thing!
--Tim Horgan, Community Manager
JOIN THE CONVERSATION
Check out some of the hot topics in the forum. Then jump in with your own questions and answers!
Lyrica vs. Neurontin
Discuss the differences between these two commonly prescribed drugs. Does one have more side effects than the other? Can you gain weight on both? Share your experiences.
A healthy person's introduction to fibromyalgia
Don't miss this dead-on account of a day in the life of someone with fibromyalgia. From struggling to get out of bed to struggling to fall sleep, see how much you can relate.
Battle-tested tips for keeping yourself functioning
From warm baths to soft clothing to pillows of every size, this thread is chock-full of things that can help you feel a little better. Pick up some new ideas and share your own.
Can you increase your natural killer cell (NK) count?
Natural killer cells are a key part of the body's immune system . If you have low NK numbers, can you change that? Weigh in on the impact of supplements and more.
GETTING TO KNOW YOU
At PatientsLikeMe, we believe in getting to know the person, not just the "patient." That's why we interview patients each month to find out more about how they approach life. This month we are pleased to feature amps, a three-star patient from the United Kingdom.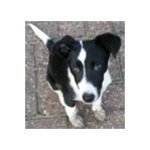 1. What gives you hope?
Hope...now that's a hard to think about, when you're in pain and tired all the time, when you have pushed yourself too far.
I try to think positive, and I am great at thinking one day I will be okay, I will have more good days than bad days, and I will be working again. But as a good friend told me, what about right now? So I have started to think positive just before I go to bed on things that are good or good things I have done and what I am grateful for.
I don't have hope for a cure, as there are so many illnesses around that take priority and we first need to have a much better understanding of this illness. So I hope for that - I hope for better understanding, and that all doctors will know fibromyalgia is a real illness. Luckily I have a great doctor, not so great rheumy, but she pushes me.
All the people I deal with about my illness give me hope. I have a great physio who always tells me how great I am doing. She can tell when I'm feeling low, and she says it will come and reminds me how much better I'm doing each week.
2. What are your resolutions for 2010?
I don't really think of New Year's resolutions. I don't make a list. I just think throughout the year of things to try and improve my life. I believe the new year isn't the only time to make decisions or changes or set goals. You can make them whenever they are needed throughout the year.
All the time I am learning more about fibromyalgia and how to improve my life with it slowly. I definitely need to learn to say no and not push myself. I have been swimming once a week, so I will continue to do that and find new things to try and get out of the house more.
3. What's the most impulsive thing you've ever done?
I have to say that I'm not an impulsive person. I'm a planner and think way too much. I always see the negative first. However, when I was younger, impulsive nights out that were simple always turned out the best. And I have worked in the States for six months, but that was planned to some extent.
My dad was very impulsive. I went up to London to meet him when he was having radiotherapy. I thought, let's have a nice day in the hotel as it was November and cold. But no, we had to go shopping to Oxford Street. He loved shopping, and we spent hours looking for new clothes for him and shoes. I did manage to get a few things, such as a nice dress for Christmas and a watch. My dad died soon after that Christmas, and thinking about it, it was always with him that I did the impulsive things.
He worked a lot and often came home late a night. Often on a Sunday at 9:00 a.m., he said come on, let's go out for dinner in Brighton. I always went to have time with him. I guess it was that he was in charge and made all the decisions. Thinking about even more, we did end up in some tricky situations. Once I remember going down the river on his new dingy. We ended up with the motor clogged with weeds heading for a weir. Great memories. Wish I could be more like that now, but I have to say, fibromyalgia does make you think twice before you do things.
4. What would you like to learn from PatientsLikeMe and its members this year?
I only really pop onto PatientsLikeMe when I have a new symptom, I'm starting a new drug or I'm feeling low.
I would like to be able to find information more easily and quickly. It would also be good to have polls to easily see how a treatment works. I know you can go and look for this information, but it would be nice to have different subjects with polls so you have a quick answer, or if you want more details, you can read people's answers.
It would also be nice if the forum was easier to follow, so maybe have a subsection of treatments, symptoms, etc. I still haven't looked though the whole site as I get confused and forgetful (the joys of fibro fog), but maybe have a spotlight on treatments each week.
WHAT'S NEW AT PATIENTSLIKEME
• Hopefully by now you've all had a moment to reflect on what happened in 2009. We did exactly that with our recent "Year In Review" blog entry. Don't miss this inspiring recap of all of the community milestones, research undertakings and business strides we achieved over the last year.
• Winter has to end sometime (thank goodness), and when it does, we'll be ready. We're continuing our sponsorship of "Team PatientsLikeMe" at walk/run events this year, and we'll also be rolling out updated Tell The World materials for use at these anticipated events. Look for more details in the February newsletter.
THIS MONTH'S SITE IMPROVEMENTS
We are constantly working to improve our site. In this section, we'll keep you up-to-date on new tools and features designed to make your PatientsLikeMe experience even better.
Here are our top functionality enhancements for January:
• Think you're experiencing a treatment side effect? You can now report it at PatientsLikeMe. Your side effect will display on your profile along with your symptoms, but when you roll over it, it will show which treatment it's associated with. Hopefully this will give us all a better understanding of what's a symptom...and what's a side effect. Ready to report? There are two ways:
     o Enter it as a symptom, and then answer the questions about when it started, how severe it is and whether you think it was caused by your condition or a treatment. If you believe it to be a side effect, you can then select which treatment you think is responsible.
     o Alternatively, you can add a side effect to an existing treatment on your Treatment History page. Just click "Report new side effect" under Actions for that particular treatment.
• Better tagging, better forum searches. We've implemented an automatic "Did you mean....?" tag warning that suggests alternatives when you are tagging a forum post. The goal is to reduce misspellings and consolidate tags, as we've found that tags are most helpful when they can be used repeatedly. Let us know how the new "hint" system is working for you.
• We've added a guide to your Treatment History page. Check out these helpful instructions on what you can do...and where to do them! Click on "Show Guides" to get started.
Newsletter archive
Jul 2013
May 2013
Apr 2013
Mar 2013
Feb 2013
Jan 2013
Dec 2012
Nov 2012
Oct 2012
Sep 2012
Aug 2012
Jul 2012
Jun 2012
May 2012
Apr 2012
Mar 2012
Feb 2012
Jan 2012
Dec 2011
Nov 2011
Oct 2011
Sep 2011
Aug 2011
Jul 2011
Jun 2011
May 2011
Apr 2011
Mar 2011
Feb 2011
Jan 2011
Dec 2010
Nov 2010
Oct 2010
Sep 2010
Aug 2010
Jul 2010
Jun 2010
May 2010
Apr 2010
Mar 2010
Feb 2010
Jan 2010
Dec 2009
Nov 2009
Oct 2009