PatientsLikeMe Newsletter Issue 33 - January 2010
MONTHLY MUSINGS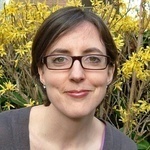 A new year signals new opportunities and a fresh start. No wonder many of us resolve to change ourselves.
Want to make sure you stick to your guns? Sharing your resolutions in the forum is a great way to hold yourself accountable. Some members are contemplating being more proactive with their neurologists and care team this year while others are wondering whether positive thinking could improve their ALS. What do you hope for or expect in 2010? 
While you're ruminating on that question, don't forget to catch (or record) a new primetime CBS show called "Live for the Moment," hosted by Jeff Probst from "Survivor." On the January 28th episode, cameras will follow our very own Rog and his family through the ups and downs of life with ALS. The show also examines the importance of a patient's outlook in the midst of extreme adversity. Spread the word and let's hope for big ratings...and an even bigger awareness push.
Best wishes for a happy, positive and proactive new year
--Emma Willey, Community Manager
JOIN THE CONVERSATION
Check out some of the hot topics in the forum. Then jump in with your own questions and answers!
Are you weaker in the winter?
With very cold weather upon us in the northern hemisphere, discuss how low temperatures affect your ALS, including your muscles, breathing and overall strength.
Join the Hopes & Dreams Quilt Challenge
Help Fightingmom raise awareness and research funds by donating quilts. All money raised from the quilt raffles and auction will go directly to ALS research.
Start 2010 on track by reviewing your profile
Is your profile information up-to-date? It's a good time to find out. Think of it as part of a resolution to help yourself and others take control of your health this year.
Ho ho ho...look at all this snow
Got snow? Share your local weather conditions, and of course, your best "snow day" pictures. Got no snow...but plenty of snowcones? Go ahead and rub it in.
GETTING TO KNOW YOUR PALS
At PatientsLikeMe, we believe in getting to know the person, not just the "patient." That's why we interview PALS each month to find out more about how they approach life. This month we are pleased to feature DannyD, a three-star member from Leander, Texas.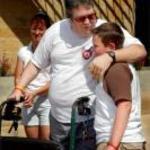 1. What gives you hope?
People give me hope. I know there is an army of people and organizations out there working to cure ALS while continually finding ways to maintain quality of life until there is a cure.
Even in these tough economic times, people are still giving of themselves, whether it is their time and/or money.  I think in the last 10 years we've made more progress into understanding ALS than we've made in the previous 100+ years, and as my disease process is progressing very slowly, I'm optimistic that I will see a cure in my lifetime.
2. What are your resolutions for 2010?
I don't usually make resolutions, because I think you can set yourself up for failure. But I do strive to be a better person, by being more patient, understanding and tolerant, which is most challenging for me. Historically, I think I've accomplished that but only in baby steps. I do try to learn something new every day and teach something to someone, and I will continue to do that in 2010.
3. What's the most impulsive thing you've ever done?
I'm generally not very impulsive, so I would have to say in 1990 when I was living in New York and just prior to getting married. I went to work on Friday for a 3-11 shift as a paramedic and was greeted by three of my closest friends, who hijacked me away to begin what would be a two-and-a-half-day bachelor party.
They shackled an eight-pound bowling ball to my ankle for the entire weekend. They had made arrangements to have my shift covered, took me to dinner and then back to the volunteer firehouse for a huge party. The next morning we got on a chartered bus for a day in Atlantic City and gambling at the casinos on the boardwalk. It was a heck of a weekend.
4. What would you like to learn from PatientsLikeMe and its members this year?
I started as a beta tester here and have watched it grow into the largest online community of patients helping patients. With all the restrictions put in place by HIPAA, this website has transcended the status quo and become a great tool in helping patients fight this disease and several others. Truth be told, for purely selfish reasons, I would like to learn this website is no longer necessary for the ALS community because the cure is here!
WHAT'S NEW AT PATIENTSLIKEME
• Hopefully by now you've all had a moment to reflect on what happened in 2009. We did exactly that with our recent "Year In Review" blog entry.  Don't miss this inspiring recap of all of the community milestones, research undertakings and business strides we achieved over the last year.
• Winter has to end sometime (thank goodness), and when it does, we'll be ready. We're continuing our sponsorship of "Team PatientsLikeMe" at walk/run events this year, and we'll also be rolling out updated Tell The World materials for use at these anticipated events. Look for more details in the February newsletter.
THIS MONTH'S SITE IMPROVEMENTS
We are constantly working to improve our site. In this section, we'll keep you up-to-date on new tools and features designed to make your PatientsLikeMe experience even better.
Here are our top functionality enhancements for January:
• Think you're experiencing a treatment side effect? You can now report it at PatientsLikeMe. Your side effect will display on your profile along with your symptoms, but when you roll over it, it will show which treatment it's associated with. Hopefully this will give us all a better understanding of what's a symptom...and what's a side effect. Ready to report? There are two ways:
     o Enter it as a symptom, and then answer the questions about when it started,  how severe it is and whether you think it was caused by your condition or a treatment. If you believe it to be a side effect, you can then select which treatment you think is responsible.
     o Alternatively, you can add a side effect to an existing treatment on your Treatment History page. Just click "Report new side effect" under Actions for that particular treatment.
• Better tagging, better forum searches. We've implemented an automatic "Did you mean....?" tag warning that suggests alternatives when you are tagging a forum post. The goal is to reduce misspellings and consolidate tags, as we've found that tags are most helpful when they can be used repeatedly. Let us know how the new "hint" system is working for you.
• We've added a guide to your Treatment History page. Check out these helpful instructions on what you can do...and where to do them! Click on "Show Guides" to get started.
Newsletter archive
Jul 2013
May 2013
Apr 2013
Mar 2013
Feb 2013
Jan 2013
Dec 2012
Nov 2012
Oct 2012
Sep 2012
Aug 2012
Jul 2012
Jun 2012
May 2012
Apr 2012
Mar 2012
Feb 2012
Jan 2012
Dec 2011
Nov 2011
Oct 2011
Sep 2011
Aug 2011
Jul 2011
Jun 2011
May 2011
Apr 2011
Mar 2011
Feb 2011
Jan 2011
Dec 2010
Nov 2010
Oct 2010
Sep 2010
Aug 2010
Jul 2010
Jun 2010
May 2010
Apr 2010
Mar 2010
Feb 2010
Jan 2010
Dec 2009
Nov 2009
Oct 2009