PatientsLikeMe Newsletter Issue 29 - December 2009
MONTHLY MUSINGS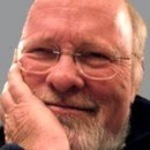 Have you heard about the new MS procedure called "The Liberation Treatment," which was developed by Dr. Zamboni in Italy? There's been quite a buzz about it recently. Join the discussion and keep up on the breaking news as researchers test Dr. Zamboni's premise.
All of this makes me think about how medicine has improved dramatically in recent time. It wasn't that long ago that surgeons did not do open-heart surgery, for example. But then in the 1950s, pioneers like Minnesota's Dr. Walt Lillehei and others developed the procedures and equipment that made this now-common surgery possible. As a result, countless lives have been saved. Hopefully Dr. Zamboni's procedure or another breakthrough approach will soon improve how we treat MS as well.
Every medical advance requires a partnership of pioneering doctors and patients, though. Follow the stories of several MS pioneers on our site, including patients who have participated in clinical trials for Alemtuzumab (Campath), FTY720 (Fingolimod), Tovaxin, Laquinimod, Oral Nerispirdine and more, as well as those undergoing stem cell treatments. Thanks for sharing your experiences.
And thank you all for being pioneers. By sharing your real-world health data to manage your disease, help others and accelerate research, you are truly making a difference.
Have a peaceful, hopeful holiday season!
--Tim Horgan, Community Manager
JOIN THE CONVERSATION
Check out some of the hot topics in the forum. Then jump in with your own questions and answers!
Have you reviewed your settings and info?
If you haven't done this recently, check out your privacy and notification settings, update your symptoms and treatments, and add an MSRS. Get more details here.
Skipping or altering your holiday activities
Have you scaled back on activities such as decorating, baking and shopping? Discuss how your approach to the holidays has changed due to aging, MS or both.
All about CCSVI and "The Liberation Treatment"
This highly active thread covers the latest news about Dr. Zamboni's "Liberation Treatment." Share your thoughts and questions about this vascular procedure.
Vitamin D3 megadose journal
Find out the latest from members who are chronicling their experiences with vitamin D3 megadoses. Are they getting H1N1 vaccinations? How are they doing? Dig in today.
A letter to the normals (re-read before the holidays!)
This long-running thread continues to grow in value. Learn new ways to explain MS to family and friends during the holidays, as the conversation often comes up at these times.
Join the Dream Keepers 2010!
Got a dream for next year? Members have organized a goal-oriented variation on Secret Santa that just may help you realize that dream. Learn how to participate here.
GETTING TO KNOW YOU
At PatientsLikeMe, we believe in getting to know the person, not just the "patient." That's why we interview patients each month to find out more about how they approach life. This month we are pleased to feature geenab65, a three-star member from Las Vegas, Nevada.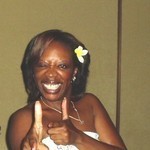 1. What gets you into the holiday spirit?
The TV specials from my childhood, such as A Charlie Brown Christmas. To this day, I will stop any and all communication to watch that dance scene. Also, The Grinch That Stole Christmas and Rudolph the Red Nosed Reindeer, especially Yukon Cornelius and the Island of Misfit Toys.
2. What is your favorite holiday tradition and why?
Going to my parents' home for having dinner. My parents have been married for 50 years and have always been there for me.
3. What did you learn about yourself in 2009?
That I am a lot stronger and more durable than I thought I was.
4. In what ways has PatientsLikeMe helped you?
Several people have gotten in touch and asked me about my experience. I in turn have contacted several people and asked about their experience.
WHAT'S NEW AT PATIENTSLIKEME
• PatientsLikeMe Chairman and Co-Founder Jamie Heywood recently testified at the FDA's Public Hearing on Promotion of FDA-Regulated Medical Products Using the Internet and Social Media Tools. Check out his comments on our YouTube page. Want to keep up to date with all of our video posts? Subscribe to any of our YouTube Channels. You'll find them linked at the bottom left corner of our main YouTube page.
• We recently updated our privacy policy to make our business objectives and data-sharing practices clearer for you, the patients of PatientsLikeMe. Read President and Co-Founder Ben Heywood's blog entry to learn more about the changes.
• Finally, what a wonderful year! We want to thank you for all the strides we've made together during 2009. With more than 48,000 patients now openly sharing their health data at PatientsLikeMe, we can't wait to see what we'll be able to learn and accomplish in 2010. Happy Holidays!
Newsletter archive
Jul 2013
May 2013
Apr 2013
Mar 2013
Feb 2013
Jan 2013
Dec 2012
Nov 2012
Oct 2012
Sep 2012
Aug 2012
Jul 2012
Jun 2012
May 2012
Apr 2012
Mar 2012
Feb 2012
Jan 2012
Dec 2011
Nov 2011
Oct 2011
Sep 2011
Aug 2011
Jul 2011
Jun 2011
May 2011
Apr 2011
Mar 2011
Feb 2011
Jan 2011
Dec 2010
Nov 2010
Oct 2010
Sep 2010
Aug 2010
Jul 2010
Jun 2010
May 2010
Apr 2010
Mar 2010
Feb 2010
Jan 2010
Dec 2009
Nov 2009
Oct 2009