PatientsLikeMe Newsletter Issue 27 - October 2009
MONTHLY MUSINGS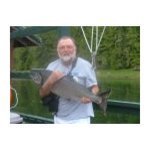 Meditation is a lifestyle. We think about the past, and we wish we had lived differently, therefore we think regretfully. We worry about the future with all the uncertainty and fear it creates. We only have this moment to live and think about and enjoy.
This month's "Guest Host" musings come from one of our members, ojoleo. Thank you for sharing your thoughts and wisdom.
JOIN THE CONVERSATION
Check out some of the hot topics in the forum. Then jump in with your own questions and answers!
What medication has helped you the most?
From Sinemet to Mirapex to Azilect to Amantadine, members share what treatments have worked the best for them and why. Add your own experiences and absorb valuable intel.
Good things that have happened since diagnosis
Yes, it sounds counterintuitive. But what if you shift your perspective and reflect on the ways in which PD has triggered positive change? Try it for yourself - and then chime in!
Have you participated in a clinical trial?
Share your experiences. What was it like? Would you do it again? Exchange advice on clinical trials, from where to find one in your area to how to monitor various trials online.
The debate about flu shots for PD patients
To vaccinate or not to vaccinate? Discuss where you stand on flu shots. Do you get them? What has your experience been like? Discuss the risks and benefits.
Name a small thing that makes you happy
Beyond family and friends, what are the little things that make your day? Share your favorite things and get uplifted by this infectious thread.
GETTING TO KNOW YOU
At PatientsLikeMe, we believe in getting to know the person, not just the "patient." That's why we interview patients each month to find out more about how they approach life. This month we are pleased to feature dirty butter, a three-star member from Alabama.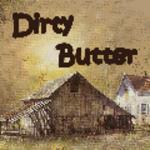 1. What puts a smile on your face?
My family brings a big smile to my face just thinking about them. My hubby is the best in the world as far as I'm concerned. He takes an active part in keeping me as healthy as possible. Our daughters are both warm and loving adults, and we love them very much, as well as our son-in-laws. But our grandchildren probably give me the biggest smiles of all.
We run a free Lost Toys Search Service, and I get a wonderful feeling each time we help someone find a lovie that they have been searching for, sometimes for years. We've even helped families find duplicates of toys that had been lovingly placed in the casket with their babies. There's nothing that can beat that.
2. What obstacles have you overcome recently?
My biggest challenge of late has been to deal with my newly diagnosed diabetes. I am fortunate, because it was discovered in the early stages, so I'm doing quite well controlling my glucose levels. I'm learning to accept that there will be some high readings, rather than stressing over them, since my doctor is very pleased with my progress.
3. How would you describe your attitude on life?
I consider myself to be an optimist. I really do try to find the positive in any situation I find myself in. Even initially being diagnosed with PD wasn't all bad, as it made me more empathetic to what disabled people went through every day. I have learned to appreciate what I can do each day, rather than dwell on what I might not be able to do tomorrow.
4. What features of PatientsLikeMe do you use most?
I have met a lot of amazing people on PatientsLikeMe through the forum and other disability blogs that I follow. The forum is definitely the part of PatientsLikeMe that I enjoy the most, but I can see the importance of keeping my profile up to date and accurate, too. It's a good feeling to think that something I say on the forum, or some statistic that I've contributed to, can actually make someone else's day a little better.
WHAT'S NEW AT PATIENTSLIKEME
Did you take advantage of 23andMe's special test kit offer for PD patients? We wanted to remind all those who have to share their genetic results.
There are two ways to share, depending on your results. First, log on to your 23andme account page to see if you have the LRRK2 G2019S mutation. If so, we encourage you to add it to your PatientsLikeMe profile via your diagnosis history. This will make you "findable" by other patients with the same mutation.  Secondly, you can share genetic information from your 23andMe account with the PatientsLikeMe Research Team. By uploading your results, our researchers will be able to explore how genetics works in the context of your disease as a whole. Go to the Genetics Upload page to get started.
If you haven't heard, Maureen Oakes has taken on a new role at PatientsLikeMe. She's now the Product Manager, which means she'll no longer be doing community management. But don't worry - you're still in good hands. Tim Horgan has been involved in managing our MS, ALS and HIV communities for years, and he'll now be watching over PD as well. Drop him a line if you have any questions or want to say hello.
Forget medical privacy? Yes, that's what he said. Don't miss the latest buzz-worthy article about our Chairman and Co-Founder Jamie Heywood and PatientLikeMe's groundbreaking vision in last month's WIRED Magazine. It was featured as part of an annual WIRED series called The Smart List: 12 Shocking Ideas That Could Change the World.
As further evidence of PatientLikeMe's growing role as a thought leader, Jamie recently gave a "rapid-fire presentation" on the future of medicine at the 2009 Gov 2.0 Summit. Check out the five-minute video on YouTube and feel free to add a comment with your own thoughts about what helps patients achieve the best possible outcome.
In June, we announced our new partnership with global biopharma company UCB to develop a new community for people with epilepsy. We're now pleased to report that in just a few weeks our Epilepsy Community will be soft launching. We're excited to give epilepsy patients a voice in advancing research. We're also gratified to partner with a company that aligns with our core values - something that's very important to us, as we've blogged about previously.
Check out our recent interview with UCB's Vice President of Clinical Research, Peter Verdu, MD, to learn more about UCB's patient-centric approach. This PharmExec.com article also does a good job of explaining our partnership. Finally, make sure to tell anyone you know with epilepsy about the new community and to send us any feedback or questions you have about this partnership.
Newsletter archive
Jul 2013
May 2013
Apr 2013
Mar 2013
Feb 2013
Jan 2013
Dec 2012
Nov 2012
Oct 2012
Sep 2012
Aug 2012
Jul 2012
Jun 2012
May 2012
Apr 2012
Mar 2012
Feb 2012
Jan 2012
Dec 2011
Nov 2011
Oct 2011
Sep 2011
Aug 2011
Jul 2011
Jun 2011
May 2011
Apr 2011
Mar 2011
Feb 2011
Jan 2011
Dec 2010
Nov 2010
Oct 2010
Sep 2010
Aug 2010
Jul 2010
Jun 2010
May 2010
Apr 2010
Mar 2010
Feb 2010
Jan 2010
Dec 2009
Nov 2009
Oct 2009