PatientsLikeMe Newsletter Issue 7 - December 2010
MONTHLY MUSINGS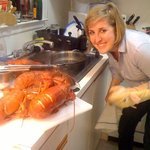 Does it help to compare your situation to others?
According to what you've told us, the answer is an emphatic yes! In fact, we recently launched a series about what happens when you share and compare at PatientsLikeMe. You've told us that when you share through your profile, in the forum or via private messaging (PM), you can better understand your health by comparing your experiences and putting your situation in context. And what could be more invaluable when you're facing a life-changing condition that requires an organ transplant?
Here's a recent example: Bluesman, a three-star kidney and pancreas transplant recipient, was wondering about discontinuing prednisone due his 30-pound weight gain. But when he discussed it with his doctors, they had conflicting opinions about whether he could be taken off of it. He posted about it in the forum and, through comparing notes, learned he's not alone in having to decide between differing takes on the issue. The takeaway: when there's no standard rule, it helps to talk to patients who've been there.
Have you shared and compared recently?
Season's Greetings!
--Elizabeth Morgan, Community Manager
JOIN THE CONVERSATION
Check out some of the hot topics in the forum. Then jump in with your own questions and answers!
My hair started thinning – now it's 2/3 gone!
Have you experienced hair thinning or bald spots post-transplant? You're not alone. From folic acid to biotin, share what has helped you get your hair growing and thickening.
All the things I can do now that I couldn't before
For KaidaHarmony, one of her post-transplant joys is getting to sleep on her stomach as she's no longer on nighttime dialysis. What are the most exciting things for you?
Dealing with survivor's guilt and grief
Do you wonder why your donor had to die – and why you got to live? Do you grieve over your donor's death? Offer support and advice for coping with feelings of guilt.
How much water did you drink post-transplant?
mburke17, who's waiting for a new kidney, has been told he'll have to drink a lot of water post-transplant. How much did you drink? Discuss the amounts and effects.
GETTING TO KNOW YOU
At PatientsLikeMe, we believe in getting to know the person, not just the "patient." That's why we interview transplant recipients each month to find out more about how they approach life. This month we are pleased to feature kidneygirl1198and0505, a three-star kidney transplant recipient and PatientsLikeMeMentor™ from Bellville, Texas.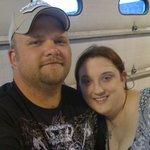 1. What obstacles have you overcome this year?
I have had to deal with and overcome the struggles that come with tardive dyskinesia. Reglan has been black-boxed [with a FDA-mandated warning about the risk of tardive dyskinesia] over the past two years, but I took it for three or four years before that. [Read kidneygirl1198and0505's Reglan treatment evaluation for more details.]
Signs of tardive dyskinesia may include: continuous and repetitive movements of the mouth, tongue, and jaw; facial grimacing; lip smacking, puffing of the cheeks; uncontrollable movements of the arms, legs, fingers, and toes; and swaying motions of the trunk or hips.
Mine has gotten so bad that I have regular grand mal seizures from time to time, and sometimes it's hard to carry on a conversation without looking weird.
2. What do you have in abundance in your life?
I have an abundance of love and support from my mom, my two sisters, most other family members, and a ton of friends. I couldn't be more blessed with them.
3. How does your condition affect your approach to the holidays?
The holidays worry me. Since I got sick 12 years ago, I've only spent a few Thanksgivings at home with my family. I'm always there for Christmas, but these days, my body feels so run down that I have to take everything kinda easy and slow. Everyone understands though.
4. How has PatientsLikeMe helped you learn and share this year?
PatientsLikeMe has helped me so incredibly much! I've made so many friends that I thank God for every day. It's just like, no matter what you have or haven't had transplanted, whichever organ you need or have, everyone on here understands you and what you're going through.
I just really hope that people can say that about me. It took me awhile, but no one is alone out there. Everyone is going through their own personal struggles. I just want everyone to know I am all ears!
WHAT'S NEW AT PATIENTSLIKEME
Have you visited our blog lately? Because it's all about you of late. In a good way. Earlier this month, we introduced several new series about topics that matter most to you. The first is called "Share & Compare," and it delves into how you can see how you're doing compared to others, thus putting your experience in context. Then in our second series, entitled "One for All," we take a look at all the ways you are creating connections with each other. And last week we unveiled a series called "Treat Us Right," which we previewed in our recent roundtable podcast with PatientsLikeMe executives. So, don't miss out - sign up here to receive new blog posts instantly via email. Or, as always, you can follow our blog posts on our Twitter and Facebook pages.
After a year of tremendous media attention, we close out 2010 with two more notable highlights. In a recent article on HuffingtonPost.com, Adam Hanfit cites PatientsLikeMe as one of the best examples of crowdsourcing – calling the site "an emotionally invaluable resource for lifting people out of the loneliness of illness." We also featured prominently in a recent article in InformationWeek called "Healthcare Listens to Social Media," which discusses our innovative business model, partnerships and more.
Finally, from all of us at PatientsLikeMe, we'd like to wish you the happiest of holidays and a wonderful new year. Enjoy the season!
THIS MONTH'S SITE IMPROVEMENTS
We are constantly working to improve our site. In this section, we'll keep you up-to-date on new tools and features designed to make your PatientsLikeMe experience even better.
Here are our top functionality enhancements for December:
How are you feeling now? It's a simple question, but the answers can change by day of the week, by time of day, and by how your condition is impacting your overall well-being. Now you can answer the question on your homepage and profile with InstantMe. The more you share, the more you can learn about your condition and well-being. With the cool graphs and charts, you can even see InstantMe trends by time of day, day of week and more. (Your InstantMe entries, including annotations, will also print in a grid at the bottom of your Doctor Visit Sheet!) Sign up for a reminder to record your answer as often as you want – via email. For more on InstantMe, check out this blog post.
The new and improved Doctor Visit Sheet (DVS) is here! If you haven't used it, the DVS is a handy PDF summarizing the information you've entered at PatientsLikeMe. You can email it or print it out for your doctor appointments. That way, your doctor gets a detailed update on your symptoms and treatments, and you don't have to recall everything that's happened. So, what's new about the DVS? First, you can now access it from the top right-hand corner of your profile. Also, the DVS page now tells you when you last updated each section. And finally, we improved the DVS charts so that you can capture the exact time period you want to discuss with your doctor. See the "before and after" here.
Notice anything different about your Symptoms page? The top-level symptoms page recently got a makeover. Now, instead of a long list of symptom names, you can see your symptoms and where they fit in compared to the rest of the community. Don't you love this concept of sharing and comparing?
Newsletter Archive
Apr 2013
Mar 2013
Feb 2013
Jan 2013
Dec 2012
Nov 2012
Oct 2012
Sep 2012
Aug 2012
Jul 2012
Jun 2012
May 2012
Apr 2012
Mar 2012
Feb 2012
Jan 2012
Dec 2011
Nov 2011
Oct 2011
Sep 2011
Aug 2011
Jul 2011
Jun 2011
May 2011
Apr 2011
Mar 2011
Feb 2011
Jan 2011
Dec 2010
Nov 2010
Oct 2010
Sep 2010
Aug 2010
Jul 2010
Jun 2010
May 2010
Apr 2010
Mar 2010
Feb 2010
Jan 2010
Dec 2009
Nov 2009
Oct 2009