PatientsLikeMe Newsletter Issue 22 - November 2010
MONTHLY MUSINGS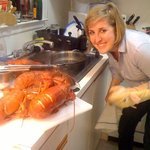 Our first patient joined the Fibromyalgia and Chronic Fatigue Syndrome Community in December 2008. Now, two years later, we have nearly 19,000 members!
Here's a look at what the community has been up to and how you've been helping each other live better every day:
Collectively, you've shared 10,517 evaluations of 1,627 treatments. The most commonly reported are Cymbalta and Lyrica. What treatments have you tried – and how would you rate them?
You've also shared 537,776 evaluations for 1,911 symptoms like anxiety, fibro fog and balance problems. How do your symptoms compare to others?
Finally, you've added a whopping 146,495 forum posts in the process of sharing and learning. Wow!
Thanks for helping make our community what it is today!
--Elizabeth Morgan, Community Manager
JOIN THE CONVERSATION
Check out some of the hot topics in the forum. Then jump in with your own questions and answers!
Increasing your dosage of pain meds
Do you ever feel like your pain med dosage just isn't enough? Has your doctor approved any increases? See how others feel and read about their hesitancies and experiences.
I have no sex drive anymore
Have you lost your libido or experienced pain during sex? You're not alone. Exchange tips and support for keeping intimacy alive while remaining on the meds that help you.
Have you told your employer?
What (if anything) have you disclosed to your supervisors and colleagues? Discuss the pros and cons of revealing your condition and offer your workplace advice.
The link between emotional and physical pain
When you're having bad day emotionally, do your physical symptoms get worse? Weigh in on the correlation and discuss what can help when you're hurting on all fronts.
GETTING TO KNOW YOU
At PatientsLikeMe, we believe in getting to know the person, not just the "patient." That's why we interview patients each month to find out more about how they approach life. This month we are pleased to feature jesus reigns, a three-star member from Wichita, Kansas.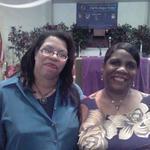 1. What puts a smile on your face?
My children, my church family and the holidays. Christmas is my favorite holiday, so I get to enjoy all of those things at the same time. I am very sentimental, so it doesn't take much for me to get emotional.
2. How would you describe your attitude on life?
My attitude on life has changed quite a bit since I became ill with fibromyalgia. I used to think that everything had to be done each day, just so. I was a master in multi-tasking and could get by on six hours of sleep a night. I would take on more and more tasks outside of the home, church assignments, school activities and so on. My day was always full of things to do, and not enough time in which to do them. I used to feel guilty when I couldn't fulfill all of my obligations to everyone, and try that much harder to please everyone.
Now, my attitude is that life is meant to be enjoyed, not worked through. I have learned to delegate tasks around the house to my children, instead of trying to do it all myself. I cut down on my outside activities drastically, even having to drop out of our choir in church for a while. I am still learning how to pace myself, and to understand that being ill is not my fault.
In knowing this, I am past feeling guilty about the things I can't control. Because God is my priority, my trust and help lie in Him, so I am taking life as it comes, while my faith is in Him.
3. What is your favorite holiday tradition and why?
Christmas is on the top of my list. My favorite holiday tradition is my family and I going to our candlelight services at midnight at our church on Christmas morning. We usher in Christmas by singing Christmas songs and lighting candles in a circle around our church, each member holding a candle. It is our way of putting Christ first for the day, and acknowledging that this is our first priority. It gives us a sense of togetherness, love and unity.
4. What features of PatientsLikeMe do you use most?
I use the update pages the most. It is very handy, because I can keep track of my symptoms whenever I want to. I also like the way that I can use this to print off [my updated history] for my doctor's appointment.
WHAT'S NEW AT PATIENTSLIKEME
Do you attend a regular support group meeting? Or have friends or family members who might like to learn more about PatientsLikeMe – and maybe even sign up for your care team? Don't forget about our Tell the World! page, where you can download and print condition-specific flyers about PatientsLikeMe. You can also request a set of member business cards to help spread the word about your online "home away from home."
THIS MONTH'S SITE IMPROVEMENTS
We are constantly working to improve our site. In this section, we'll keep you up-to-date on new tools and features designed to make your PatientsLikeMe experience even better.
Here are our top functionality enhancements for November:
Do you have multiple conditions? If so, you may have noticed that your primary symptom survey is now specifically tailored to your conditions (and just a tad bit longer). Notably, you will now see different symptoms depending on which conditions you report. Learn more here.
Wish you could see details only from people who have your conditions(s)? Done! You now have the option to filter treatment and symptom reports by condition. That way, if you want, you can show only information from people who have the exact same condition as you. For example, you could filter the Tramadol treatment report to patients with CFS only. Simply use the new "Filter by" buttons at the top of each treatment and symptom report to do so.
Newsletter Archive
Apr 2013
Mar 2013
Feb 2013
Jan 2013
Dec 2012
Nov 2012
Oct 2012
Sep 2012
Aug 2012
Jul 2012
Jun 2012
May 2012
Apr 2012
Mar 2012
Feb 2012
Jan 2012
Dec 2011
Nov 2011
Oct 2011
Sep 2011
Aug 2011
Jul 2011
Jun 2011
May 2011
Apr 2011
Mar 2011
Feb 2011
Jan 2011
Dec 2010
Nov 2010
Oct 2010
Sep 2010
Aug 2010
Jul 2010
Jun 2010
May 2010
Apr 2010
Mar 2010
Feb 2010
Jan 2010
Dec 2009
Nov 2009
Oct 2009