PatientsLikeMe Newsletter Issue 6 - November 2010
MONTHLY MUSINGS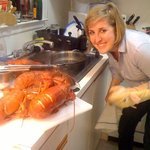 Our first organ transplant recipient joined in March 2010. Now, just eight months later, we have more than 2,700 members from 27 different countries!
Here's a look at what the Organ Transplants Community has been up to and how you've been helping each other live better every day:
Thanks for helping make our community what it is today!
--Elizabeth Morgan, Community Manager
JOIN THE CONVERSATION
Check out some of the hot topics in the forum. Then jump in with your own questions and answers!
Alcohol consumption and other "no-no's"
Are you able to have a champagne toast? Or does your doctor tell you to stay clear of alcohol? Discuss your experiences with drinking and other lifestyle "no-no's."
Taking mega doses of Prograf
Ever feel like you're taking too many pills? Have you changed your dosage of Prograf as a result? See others' dosages and evaluations and share your own history.
Job interviews and disclosure
Have you let your boss or potential employers know of your health situation? What if you're on dialysis? Read others' stories and offer your workplace advice.
Lower leg and foot cramping
Have you experienced leg cramping as a medication side effect? Or had a bout while exercising or trying to sleep? Exchange tips for relief and prevention.
GETTING TO KNOW YOU
At PatientsLikeMe, we believe in getting to know the person, not just the "patient." That's why we interview transplant recipients each month to find out more about how they approach life. This month we are pleased to feature piasteme, a three-star kidney transplant recipient from Ontario, Canada.

1. What puts a smile on your face?
Smiling is the best medicine, and I try to take it as often as possible. No matter the circumstance, I try and see the humor in it. But what always makes me smile is looking at pictures of my family and friends having a great time and taking a moment out of an otherwise busy, normal day to remember that instant and look forward to many more to come.
2. How would you describe your attitude on life?
A lot of people comment on how great it must be to have a transplant and all the freedom it affords compared to dialysis. Which is true. However, my attitude is that dialysis was the change and the transplant gave me a normal life again. I don't see myself as a transplant recipient or an accident victim. I define myself by what I do, not what has been done to me. And because of this definition I try and keep an attitude that is positive, helpful, funny, informative, trustworthy and dependable. Even with a teenage son :)
3. What is your favorite holiday tradition and why?
To be honest, I personally don't have any specific holiday traditions. I buy flowers for no reason at all. Go out to a fancy restaurant because I feel like it. Stay up late on a "school night."
But holidays serve as a wonderful way for all of us to come together and share a common idea. They mark the passage of time and give something to look forward to. So, I guess my favorite holiday would have to be my son's birthday. It's not a holiday by definition but it probably is my favorite out of all the days of the year we stop to celebrate, get together to share a meal made special by the occasion and try and stay in the moment without any distractions.
4. What features of PatientsLikeMe do you use most?
The website is great just because there is one. The fact that the features are also well designed and easy to use is a huge bonus. What I use the most are "My Profile" and the "Patients" tab. I like a high level view and I get that with both of these features. Within the "Patients" area I would also add that the search capability to find people by any criteria I want is a fantastic tool. It takes data and transforms it into information. My only suggestion is that we change the name to PeopleLikeMe. :)
WHAT'S NEW AT PATIENTSLIKEME
Do you attend a regular support group meeting? Or have friends or family members who might like to learn more about PatientsLikeMe – and maybe even sign up for your care team? Don't forget about our Tell the World! page, where you can download and print condition-specific flyers about PatientsLikeMe. You can also request a set of member business cards to help spread the word about your online "home away from home."
THIS MONTH'S SITE IMPROVEMENTS
We are constantly working to improve our site. In this section, we'll keep you up-to-date on new tools and features designed to make your PatientsLikeMe experience even better.
Here is our top functionality enhancement for November:
Do you have multiple conditions? If so, you may have noticed that your primary symptom survey is now specifically tailored to your conditions (and just a tad bit longer). Notably, your "condition-specific symptoms" list will be the same as what was previously called the "primary symptoms" list. Learn more here.
Newsletter Archive
Jul 2013
May 2013
Apr 2013
Mar 2013
Feb 2013
Jan 2013
Dec 2012
Nov 2012
Oct 2012
Sep 2012
Aug 2012
Jul 2012
Jun 2012
May 2012
Apr 2012
Mar 2012
Feb 2012
Jan 2012
Dec 2011
Nov 2011
Oct 2011
Sep 2011
Aug 2011
Jul 2011
Jun 2011
May 2011
Apr 2011
Mar 2011
Feb 2011
Jan 2011
Dec 2010
Nov 2010
Oct 2010
Sep 2010
Aug 2010
Jul 2010
Jun 2010
May 2010
Apr 2010
Mar 2010
Feb 2010
Jan 2010
Dec 2009
Nov 2009
Oct 2009