PatientsLikeMe Newsletter Issue 7 - August 2010
MONTHLY MUSINGS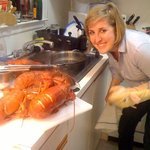 Want to find more patients like you – or just have a little more interaction with other members? Here are a few ways.
Use the search filters on the left side of the Patients page to locate members with similar treatments, symptoms or demographics (age, gender, location, etc.)
Browse the "Introduce Yourself" thread to see whose experiences you can identify with and reach out to those individuals with private messages.
Join the "Welcome Wagon," an effort by the community to welcome new members with a thank you or other friendly greetings on a new member's profile.
Or just looking for a quick interaction that will uplift your day? Send or request a group hug!
--Elizabeth Morgan, Community Manager
JOIN THE CONVERSATION
Check out some of the hot topics in the forum. Then jump in with your own questions and answers!
Can my employer actually fire me?
After a seizure on the job, a member is told she may be fired. What are your rights – and what "reasonable accommodations" must be made – in this situation? Weigh in today.
Epilepsy and dating
How has epilepsy affected your romantic life – as well as your plans for children? Share your experiences with opening up about your condition and having seizures while dating.
Surviving high school…with epilepsy
What was your high school experience like? Support new member gamer4life as he gears up for freshman year and faces the anxiety of having seizures at a new school.
Is biking as dangerous as driving?
If you can't drive, what about getting around on a bicycle? Is it safe if you wear a helmet? Share your experiences with a member who's considering getting a bike.
GETTING TO KNOW YOU
At PatientsLikeMe, we believe in getting to know the person, not just the "patient." That's why we interview members each month to find out more about how they approach life. This month we are pleased to feature joan53, a three-star member from New York.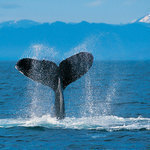 1. Describe your favorite moment from this summer.
My favorite moment this summer was when I got the okay from my neurologist to drive again. He filled out the paperwork. Now it's just a waiting game.
2. How have you changed for the better since your diagnosis?
I have become a stronger person. My faith has been challenged many times. I can't tell you how many times I have said to myself "Why me?" when I was younger. A lot of trips to the ER, chipped teeth, stitches and much more. As I have gotten older, I stopped saying "why?" and started saying "why not?" I have learned to be very optimistic.
3. Tell us something that people may not know about you.
People may not know that I am a very good cook.
4. What does it take to maintain three-star status – and why do you do it?
I do this because it helps keep me focused and also helps me keep track of my seizures. It takes consistency to maintain three-star status.
WHAT'S NEW AT PATIENTSLIKEME
Ready to shout from the mountaintops about PatientsLikeMe? We're ready to support you in that effort! All of our community-specific slidedecks have now been updated. Break out an engaging visual slideshow at your next support group meeting and then pass out our one-page flyer as well as your PatientsLikeMe member business cards afterwards. Visit our Tell the World page to get your hands on these helpful materials today.
As summer turns to fall, many disease-related walk/run events are gearing up. If you're organizing a team and starting your fundraising efforts, don't forget about the PatientsLikeMeInMotion™ sponsorship program. (See photos of previous teams here.) All you need is three-star status, and we'll sponsor your team with a monetary donation and official PatientsLikeMeInMotion™ t-shirts. (Please allow 3-4 weeks lead time.) Learn more here.
Like to read scholarly articles? We often highlight our media mentions in The New York Times and other consumer publications, but we also are quite proud of the academic recognition we get each year. Follow the published research of our staff as well as other scientific citations for PatientsLikeMe via Google Scholar.
Newsletter Archive
Jul 2013
May 2013
Apr 2013
Mar 2013
Feb 2013
Jan 2013
Dec 2012
Nov 2012
Oct 2012
Sep 2012
Aug 2012
Jul 2012
Jun 2012
May 2012
Apr 2012
Mar 2012
Feb 2012
Jan 2012
Dec 2011
Nov 2011
Oct 2011
Sep 2011
Aug 2011
Jul 2011
Jun 2011
May 2011
Apr 2011
Mar 2011
Feb 2011
Jan 2011
Dec 2010
Nov 2010
Oct 2010
Sep 2010
Aug 2010
Jul 2010
Jun 2010
May 2010
Apr 2010
Mar 2010
Feb 2010
Jan 2010
Dec 2009
Nov 2009
Oct 2009