PatientsLikeMe Newsletter Issue 37 - August 2010
MONTHLY MUSINGS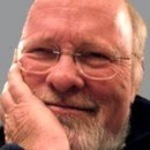 Shortly before he turned six, our son was diagnosed with a very serious condition. Early on we came to an important decision - we would not let this illness take away his wonderful sense of humor and love of life.
Even in the hospital we laughed, played and let him be a kid. Not always easy, but we knew it was important. Because of this, he had a relatively wonderful life, never losing his love of life nor his sense of humor. I recall his laughter and joy every day.
The stress of dealing with a serious condition can wear on us. It shows itself in the forum when tempers flare or hurtful things are said. Sometimes it helps to balance weightier posts, such as those about relationships or treatments, with some that are light-hearted or inspiring.
I believe these types of posts can help us keep some perspective, remember our love of life and remind us that we're all in this together. Thanks for being here to help and support one another – and yes, even laugh together – during the stressful times.
--Tim Horgan, Community Manager
JOIN THE CONVERSATION
Check out some of the hot topics in the forum. Then jump in with your own questions and answers!
Feeling normal for a change!
A member shares his realization that PD can't stop him from doing the things he loves – in this case, coaching football. What favorite activity makes you feel normal?

How you can help make PatientsLikeMe work
Don't miss this informative thread about the benefits of sharing and how you can earn three stars (and get a free PatientsLikeMe t-shirt for doing it).
Filing a workplace discrimination complaint
If your employer tries to force you out due to PD, what are your options? Discuss your experiences with discrimination, "reasonable accommodations" and ADA complaints.
The PatientsLikeMe PD Community Quilt is finished!
Check out the completed quilt, which will be displayed at World Parkinson Congress in Glasgow, Scotland, this fall. Kudos to pokie too and everyone who contributed a square.
GETTING TO KNOW YOU
At PatientsLikeMe, we believe in getting to know the person, not just the "patient." That's why we interview members each month to find out more about how they approach life. This month we are pleased to feature butch99, a three-star member from Tennessee.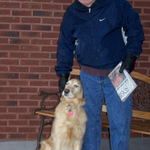 1. Describe your favorite moment from this summer.
This may sound a little odd, but it was when I finally got my garage organized. Like I said, it may sound odd, but I did it myself. I made myself concentrate and form a plan, and then I made myself physically execute this plan. The sense of accomplishment I got when I finished it was rewarding in itself. But the real reward - I did it in spite of PD.
2. How have you changed for the better since your diagnosis?
I have become more sensitive to other people's wants and needs. I have come to realize how much of an impact I have on other people in my circle of family and friends, and I owe it to them as well as myself to fight this disease with all I've got.
3. Tell us something about you that others may not know.
Well, I voted for Richard Nixon and Spiro Agnew. Hey! I was 18 and actually believed they were the answers to the problems at that time. By the time I realized they were not I was lying in a rice paddy in Vietnam trying to stay alive.
4. What does it take to maintain three-star status - and why do you do it?
That's an easy one. You have to involve yourself in your healthcare and maintaining a three-star status does that for me. Answering all the questions involves me by making me think about every part of my healthcare.
WHAT'S NEW AT PATIENTSLIKEME
Ready to shout from the mountaintops about PatientsLikeMe? We're ready to support you in that effort! All of our community-specific slidedecks have now been updated. Break out an engaging visual slideshow at your next support group meeting and then pass out our one-page flyer as well as your PatientsLikeMe member business cards afterwards. Visit our Tell the World page to get your hands on these helpful materials today.
As summer turns to fall, many disease-related walk/run events are gearing up. If you're organizing a team and starting your fundraising efforts, don't forget about the PatientsLikeMeInMotion™ sponsorship program. (See photos of previous teams here.) All you need is three-star status, and we'll sponsor your team with a monetary donation and official PatientsLikeMeInMotion™ t-shirts. (Please allow 3-4 weeks lead time.) Learn more here.
Like to read scholarly articles? We often highlight our media mentions in The New York Times and other consumer publications, but we also are quite proud of the academic recognition we get each year. Follow the published research of our staff as well as other scientific citations for PatientsLikeMe via Google Scholar.
Newsletter Archive
Jul 2013
May 2013
Apr 2013
Mar 2013
Feb 2013
Jan 2013
Dec 2012
Nov 2012
Oct 2012
Sep 2012
Aug 2012
Jul 2012
Jun 2012
May 2012
Apr 2012
Mar 2012
Feb 2012
Jan 2012
Dec 2011
Nov 2011
Oct 2011
Sep 2011
Aug 2011
Jul 2011
Jun 2011
May 2011
Apr 2011
Mar 2011
Feb 2011
Jan 2011
Dec 2010
Nov 2010
Oct 2010
Sep 2010
Aug 2010
Jul 2010
Jun 2010
May 2010
Apr 2010
Mar 2010
Feb 2010
Jan 2010
Dec 2009
Nov 2009
Oct 2009