PatientsLikeMe Newsletter Issue 5 - June 2010
MONTHLY MUSINGS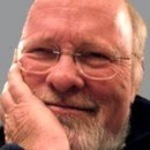 What are the newest approaches to managing epilepsy?
Our Treatments page includes over 150 prescription drugs, over-the-counter (OTC) medications and supplements being used by you and other patient members of our Epilepsy Community. But that's not all.
Last month, we made it possible to enter brain surgery as a primary treatment for epilepsy. Now, you can learn and share with each other about treatments such as vagus nerve stimulation therapy (VNS), the RNS implant stimulator (RNS) and various types of brain surgery.
What do patients who've undergone these procedures have to say? Read their helpful treatment evaluations and follow related forum discussions to find out. And as always, thanks for sharing as you continue to seek the treatment(s) that are right for you.
--Tim Horgan, Community Manager
JOIN THE CONVERSATION
Check out some of the hot topics in the forum. Then jump in with your own questions and answers!
What to do if you're scared of the shower
Are you afraid to bathe without supervision? You're not alone. From shower chairs to baby monitors to safety glass, exchange tips for bathing safely and independently.
The forgetfulness of being epileptic
Do you struggle with memory problems? Can't remember when your kids were born? Don't miss these suggestions, including how to store emergency info on your phone.
Seizure-free and about to get my license back!
A member celebrates being seizure-free for six months – and contemplates where she'll take her first drive. Check out her profile to follow her journey and add your experiences.
Everything you need to know to go PRO
What's a patient-reported outcome (PRO) survey? What will you get out of taking all three PROs at PatientsLikeMe? Get the scoop on this exciting epilepsy research project.
GETTING TO KNOW YOU
At PatientsLikeMe, we believe in getting to know the person, not just the "patient." That's why we interview patients each month to find out more about how they approach life. This month we are pleased to feature Star Patient, a three-star member from Cypress, Texas.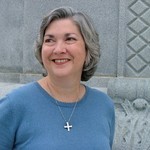 1. What has changed recently for you?
Recently, in late April 2010, due to a rather drastic surge in seizure activity unlike my quarterly log, my neurologist decided to have me undergo post-op video EEG monitoring. Of course, I knew what this required, but it had been eighteen years! I was concerned over the results due to some heavy tonic clonic seizures and one status epilepticus bout in the ten years prior to obtaining my vagus nerve stimulator, so I agreed to the testing.
My test results came back three or four weeks post visit, showing temporal partial activity with secondary generalized spread. What surprised both my neurologist and later, my internist, is that my symptoms worsened to far greater non-seizure activity when I returned home. I lost speech and gait. My disorientation soared through the roof. I was subsequently re-hospitalized in May with further heart and CT scans. All was highly clean, and it was determined that recent highly stressful marital discord from surprise activity by my spouse threw me into clinical dysfunction. Stress can be devastating to a person's health!
Today, I can guarantee that my strength is abiding although my marriage has had a blow. My seizure activity is somewhat calmer although still escalated due to ongoing stress and added responsibility. I am going on a solo vacation this very week.
2. How would you describe your "life philosophy"?
My desire is to educate the public about the realities of epilepsy in order to break old stigmas. I want to enable and encourage others to do for themselves in much the same way as God put the right people in my path to break old patterns of victimization. I grew up feeling so ashamed due to weekly seizures. Now, I will talk about it openly whenever given the opportunity. It is in this openness that we break stigma and raise public awareness. I believe in honesty and openness although there are times when discretion is wise in the workforce.
3. What's the most surprising thing about your condition?
The most surprising thing about my condition right now is how accepting much of the public actually is about it. I have already stated that we still have a lot of stigma to fight, and I see it mainly in older generations and in the work place. However, among friends and younger people, I have had perfect strangers be wholly accepting and kind to me when I was having a seizure in public or in a new environment with new friends. This totally amazed me.
Not too long ago, I was tossed out of a church group by a senior pastor in his 70s or 80s after I had a major convulsion on site. Although I had forewarned him and also had an aura with removing myself, he went on to dismiss me from the group the following week. STIGMA. By contrast, I had a complex partial a few months ago while hosting some homeless people in my new church. As a newcomer to the church, this worried me, but the other members were welcoming and assuring. In addition, I've had a Home Depot employee (young) thoroughly cater to me when having a seizure in the store.
I believe we need to be more open to the idea that the public is not necessarily against us just because of seizures. There has been a lot of educating going on, and people are far more aware than generations ago. Let us not box ourselves in by cutting ourselves short.
4. How much time do you spend at PatientsLikeMe?
Since finding PatientsLikeMe, I usually look at the site a few times a day, morning and evening. There are a few tendencies I would like to address here. It is easy, as I have already noted, for those with epilepsy who are not working to spend many of their hours on a computer with others of the same fellowship. Sites such as PatientsLikeMe are meant to be support sites as well as educational tools. I strongly believe that each of us has a certain, if not many, talents to share with others.
Mine is teaching, especially in the field of piano. I have other strengths that I exercise from time to time such as writing. It takes discipline to exercise and use these gifts. Every person on this board can seek to utilize their gift in addition to finding support here. I hope that we can find that sense of positive support and sharing here. Thank you for allowing me to share with you about some recent aspects in my life.
More of my life is found chiefly in my first book FACING ME: Breaking the Bonds of Seizure Confinement as outlined in my profile. And in following my own words, I'm going off to practice my piano!
WHAT'S NEW AT PATIENTSLIKEME
"Transparency, Openness and Privacy." These are words you hear often at PatientsLikeMe due to our open sharing concept. They were also the subject of a recent private message to our members as well as a blog post from our President and Co-Founder Ben Heywood. What are the privacy implications of openness? How does PatientsLikeMe make money? How is your identity protected? Read what Ben had to say and join the discussion today.
Our members' answers to last year's user survey have been published in the Journal of Medical Internet Research (JMIR)! Entitled "Sharing Health Data for Better Outcomes on PatientsLikeMe," the original research paper reveals the benefits many of you have reported from using the site. Did you know 42% of survey respondents learned from other patients what specific treatments were like – and 12% said they had changed doctors as a result of using PatientsLikeMe? Check out Research Director Paul Wicks' blog entry and podcast about the results – and read the paper in full here.
When it comes to Internet culture and online health information, PatientsLikeMe remains at the forefront of the national dialogue. This month, the Wall Street Journal cited PatientsLikeMe as a shining example in their investigation entitled "Does the Internet Make You Smarter?" And at the end of May, the New York Times examined our business model and looked at how PatientsLikeMe is helping to create a new culture of empowered "e-patients."
THIS MONTH'S SITE IMPROVEMENTS
We are constantly working to improve our site. In this section, we'll keep you up-to-date on new tools and features designed to make your PatientsLikeMe experience even better.
Here are our top functionality enhancements for June:
Are you typo-prone? Have no fear. We have added spell checking to the forum so that you can spend more time sharing and less time re-reading. Currently, this new feature is supported in Firefox, Chrome, Safari and Opera browsers. Look for a broken red line underneath any suspected misspellings. Not sure what the correct spelling is? "Right click" with your mouse, and you'll see suggested spellings as well as an option to add unrecognized words to your dictionary.
Everyone likes a little feedback. Well, here you go! Now, when you enter or update your Basic Information on your profile, you'll instantly see how you compare to the rest of the community in regards to age, gender and location.
Have you seen a small pill icon in the forum recently? This is a new feature that automatically links the first occurrence of a treatment (prescription, OTC or supplement) in a forum post to the corresponding Treatment Report. Click through to find out how many members have taken the treatment and what they've reported about efficacy, side effects, dosages, cost and more.
Since we don't have a loudspeaker that reaches all of you, we've added a way to make important sitewide announcements. Now, if the site is going to be down for maintenance for a short while, or there's something everyone needs to know, you'll see a big, impossible-to-miss yellow banner at the top of any page.
Newsletter Archive
Jul 2013
May 2013
Apr 2013
Mar 2013
Feb 2013
Jan 2013
Dec 2012
Nov 2012
Oct 2012
Sep 2012
Aug 2012
Jul 2012
Jun 2012
May 2012
Apr 2012
Mar 2012
Feb 2012
Jan 2012
Dec 2011
Nov 2011
Oct 2011
Sep 2011
Aug 2011
Jul 2011
Jun 2011
May 2011
Apr 2011
Mar 2011
Feb 2011
Jan 2011
Dec 2010
Nov 2010
Oct 2010
Sep 2010
Aug 2010
Jul 2010
Jun 2010
May 2010
Apr 2010
Mar 2010
Feb 2010
Jan 2010
Dec 2009
Nov 2009
Oct 2009