PatientsLikeMe Newsletter Issue 22 - February 2010
MONTHLY MUSINGS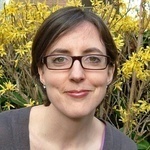 Ever wonder how the data you're sharing on PatientsLikeMe is shaping the future of medicine? Hear it straight from Co-Founder Jamie Heywood. His powerful video presentation from the TEDMED Conference, called "The Big Idea My Brother Inspired," takes you on a journey from the company's earliest days to the groundbreaking learning happening today.
Here in the HIV community recently, we've been learning about cognitive problems, the debate about natural remedies versus conventional medications, and the continued battles to ensure access to treatment. As one member commented, "I know at least if I come here for answers, someone's always here willing to help me through it all."
What do you have questions about? Or think everyone with HIV needs to know? Share it with us today - and keep "the big idea" behind PatientsLikeMe going.
--Emma Willey, Community Manager
JOIN THE CONVERSATION
Check out some of the hot topics in the forum. Then jump in with your own questions and answers!
Using melatonin in combination with Atripla
Can taking melatonin with your Atripla help you sleep better - and even reduce the side effects? Share your experiences with taking these treatments together at night.
Are you still lurking? Introduce yourself!
If you haven't posted in the forum yet, our long-running "Introduce Yourself" thread is one of the best places to break the ice and share a little bit about yourself.
The connection between HIV, HPV and anal cancer
HIV patients have a higher prevalence of HPV, which is in turn linked to anal dysplasia. Read one member's story and learn how to spot the warning signs of anal cancer early.
Are you allowed to be sad - even when you're fortunate?
A new member is remembering her HIV-negative days and wishing her life could be carefree again. How do you deal with these feelings? Offer your wisdom and support.
GETTING TO KNOW YOU
At PatientsLikeMe, we believe in getting to know the person, not just the "patient." That's why we interview patients each month to find out more about how they approach life. This month we are pleased to feature memyselfandHIV, a three-star member from Fayetteville, North Carolina.
1. What's on your mind these days?
I can't help but think about our positive brothers and sisters in Haiti. I had friends in New Orleans when Katrina hit, and their struggle was a burden I dare to even fathom. So I can't hardly imagine of those living with HIV/AIDS in Haiti as their hope prior to the earthquake was intermediate and bare minimum at best.
So I know they must be feeling fearful, desperate and living a true nightmare. My prayers are with them and I so much wish that I could just let them know someone cares and wishes them much love and peace. We here in the USA have so much to be thankful for, but by the grace of God, that could be us. And though the bureaucracy can be overwhelming here, we have nothing that even comes close to what those HIV/AIDs survivors are enduring.
2. What do you enjoy most about winter?
Oh boy, this is a real thorn in the side for me. LOL. Having lived in St. Petersburg, Florida, for 25 years, and now being back in North Carolina for a little over a year, this is really only my second winter in a looooong time. Winter used to be a time I spent walking on the beach. Now it is spent running from one warm spot to another.
But I would have to say I am enjoying the homemade soups, the smells permeating from the slow cooker, the hot chocolate with marshmallows. And it's weird, but as I look out at the woods and see the bare trees and remember the beautiful green of summer, and the gold and yellows of autumn, I get kind of awestruck at how awesome mother nature can be.
The snow and ice, well, I could live another hundred years without ever seeing either. I am enjoying the fact that winter will be gone in six to eight weeks, and I can walk the dogs without 20 pounds of clothes layered on my body.
3. How do you keep perspective with your condition?
Keeping perspective with my condition is an ever-changing challenge. Through all the years of having this disease, the ups, the downs and the deaths of friends and my partner have at times jaded my perspective. Yet, somehow I have stopped looking at things through rose-colored glasses and tried to face reality head on. I see hope most days. On the days I am fatigued, hurt all over, have a itchy rash, diarrhea or have had a night of insomnia, my perspective can be pretty ugly. LOL.
So overall my perspective or ability to see things in true relationship is ever-changing. Yes, I remain hopeful and am here for the cure. I try to keep a positive attitude and not allow negative people, places or things in my world. And overall, I am a happy-go-lucky type guy. I laugh a lot and don't look at this disease as a death sentence as I did in the beginning. I have faith, hope and love in my life, and for that I am thankful. It helps my perspective to remain more realistic.
4. Share why you decided to make your profile public.
I decided to make my profile public with the hope that something I have experienced, have done, or could say may help someone else along the way. Because my family seems to still live with the stigma of HIV/AIDS and prefer I don't allow others close to our family to know of my status, I guess maybe in a way it is my subconscious defiance to my family's fears.
I pray for the day that the world can see the true faces of HIV/AIDS and the barriers of discrimination, shame, fear and ignorance are a thing of the past. So going public with my profile is also a way for me to say, HELLO I am positive. I have AIDS, and I'm free, so look, look, look, you can't see because to the eye I look healthy. LOL.
The people I have interacted with on PatientsLikeMe have all been true blessings, and I am so glad this site is here. To be a part of it is a great privilege.
WHAT'S NEW AT PATIENTSLIKEME
• Today, PatientsLikeMe announced the acquisition of ReliefInsite, a pioneering online pain management company. More than 20,000 of the patients across our communities report experiencing pain, and we want to help you manage that pain more effectively. Over time, we'll be integrating ReliefInsite's technology to help you do just that. For more details about the acquisition, check out our press release.
• Know someone with epilepsy? Last month, we officially opened the doors to our new Epilepsy Community at PatientsLikeMe. Read all about it in our press release and don't forget to invite anyone you know with epilepsy to join us today.
• Another year, another great round of publicity. In addition to all the recent buzz around Jamie Heywood's TEDMED video, PatientsLikeMe was featured last week in TIME magazine ("Group Therapy"). We also hit the airwaves when Co-Founder Ben Heywood gave a special interview on MyGreatKid Radio (WAAM 1600).
• Got a disease-related walk or run event coming up this spring? PatientsLikeMe will sponsor you! Check out our new webpage about the program and sign up today to have us outfit and sponsor your team. (For those who participated last year, we've given our walk/run sponsorship program a snazzy new name and logo - PatientsLikeMe in Motion). Put your team in motion today!
• Whether you are walking at a charity event or not, we know many of you have asked for tools to help you spread the word about PatientsLikeMe. Fortunately, new 2010 Tell the World flyers are now available for download at the Tell the World page (bookmark it today!). Hand them out at your walk/run events, support group meetings and more. And if you're ready to go 2.0 in your efforts, we also offer PowerPoint slidedecks about PatientsLikeMe. A big thanks to all of you for telling the world who we are - and what we're trying to do.
THIS MONTH'S SITE IMPROVEMENTS
We are constantly working to improve our site. In this section, we'll keep you up-to-date on new tools and features designed to make your PatientsLikeMe experience even better.
Here are our top functionality enhancements for February:
• Want to dig deeper into someone's past treatments? You can now view another member's treatment history by clicking on the treatment graph in their profile. As long as that particular treatment is not private, you'll be able to see the member's full history and experience with the treatment.
• Feed your profile with precision. We've now made it easier to find information on the feeds that appear on your Profile page. Click "Feeds" to see your latest updates, what your subscriptions are and who is subscribed to those updates. You can also see different views of your feeds (i.e. all, members, forum, treatments, your own.)
• Like our PatientsLikeMe Picks feature? Well, it's even better now. We've combined it with the Forum Spotlight section, which means there are even more "don't miss" posts for your perusing pleasure. Find out which topics really grabbed our staff - not to mention our members.
• If you are the caregiver of a child under the age of 13, you can now create a profile for him or her at PatientsLikeMe. Here's how: enter the child's correct date of birth when creating the profile, and we will then ask you to confirm that you are an eligible caregiver. If you say yes, you'll be allowed to save the date of birth and corresponding profile.
• Get ready to chart a new path. Thanks to your suggestions, we are looking to make some major upgrades to PatientsLikeMe's profile charts. A number of improvements are being piloted in the ALS Community now, and once we test and refine them, we hope to roll them out to our other communities soon. Learn more about our new charting functionality in Co-Founder Jeff Cole's recent blog entry.
Newsletter Archive
Apr 2013
Mar 2013
Feb 2013
Jan 2013
Dec 2012
Nov 2012
Oct 2012
Sep 2012
Aug 2012
Jul 2012
Jun 2012
May 2012
Apr 2012
Mar 2012
Feb 2012
Jan 2012
Dec 2011
Nov 2011
Oct 2011
Sep 2011
Aug 2011
Jul 2011
Jun 2011
May 2011
Apr 2011
Mar 2011
Feb 2011
Jan 2011
Dec 2010
Nov 2010
Oct 2010
Sep 2010
Aug 2010
Jul 2010
Jun 2010
May 2010
Apr 2010
Mar 2010
Feb 2010
Jan 2010
Dec 2009
Nov 2009
Oct 2009