PatientsLikeMe Newsletter Issue 30 - December 2009
MONTHLY MUSINGS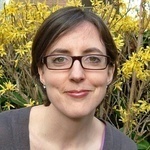 As the year draws to a close, you might think we would be winding down. But with the 20th International Symposium on ALS/MND this month, which took place December 8th-10th in Berlin, Germany, things are actually heating up. Read about the proceedings and find out who attended and what they learned.
This annual symposium is a tremendous opportunity for researchers from around the world to meet and share new developments. In this spirit, PatientsLikeMe Chairman and Co-Founder Jamie Heywood and Research Scientist Timothy Vaughan, PhD, presented three posters. The highlight was a poster describing our analysis of the patient-led study of Lithium Carbonate. Using new, advanced patient-matching algorithms, we determined that the drug had no effect the progression of ALS.
Our second poster described a small survey we did about emotional lability, also known as pseudobulbar affect (PBA). We found that although many ALS patients suffer from unusual or uncontrollable outbursts of laughter, crying, or anger, patients aren't discussing these episodes with their physicians.
Finally, we presented preliminary results from our Familial ALS Genetics Study. About 20 of you have told us about ALS-causing mutations you have, and so far, the data closely resembles other findings. The PatientsLikeMe difference is that patients who know their mutations can find and connect with other patients like them for the very first time.
We'd like to thank our research team for all their hard work this year. And of course, we'd like to thank you for sharing your data and making each of these studies possible. Here's to further understanding and continued breakthroughs in 2010!
--Emma Willey, Community Manager
JOIN THE CONVERSATION
Check out some of the hot topics in the forum. Then jump in with your own questions and answers!
Dealing with BiPAP nose irritation
Calling all BiPAP users! How do you ensure the best fit for your mask and manage any skin problems? Share your tips and learn what has been helpful for others.
Raise awareness with your picture and bio
t1961 is collating pictures and bios to raise awareness and funds for ALSA and MDA. Submit your story today if you'd like to help.
Are there geographical clusters of ALS?
Statistical evidence has failed to show absolute evidence of geographical clustering so far. But what do you think? Chime in on this hotly debated topic.
Changes for the MDA grant program
Have you relied on a $2000 grant from the MDA in the past? Discuss the recent cutbacks at the organization and how this lack of funding may personally impact you.
GETTING TO KNOW YOUR PALS
At PatientsLikeMe, we believe in getting to know the person, not just the "patient." That's why we interview PALS each month to find out more about how they approach life. This month we are pleased to feature SirIsaac, a three-star member from Coudersport, Pennsylvania.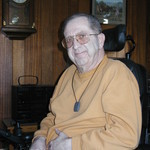 1. What gets you into the holiday spirit?
I enjoy the excitement in little children anxious for Christmas. To me, not being a religious person, Christmas is all about the children. Teasing kids about presents, listening to their "desperate" pleadings for gifts, and watching their expressions are great fun. It is unfortunate that the wishing has become expectation as our society has become more affluent. It has taken away from the enjoyment of the season.
2. What is your favorite holiday tradition and why?
We have always enjoyed a family get-together on Christmas Eve. It is kept lighthearted, with the adults enjoying the pestering children constantly asking, "Is it time for presents?" The evening culminates with the gift exchange.
3. What did you learn about yourself in 2009?
I have learned that I really do have ALS. Not just a diagnosis of ALS, but I really do have it. I have learned that I really do need someone to take care of me. Not just a caregiver, but someone to do things that I can no longer do for myself.
4. In what ways has PatientsLikeMe helped you?
PatientsLikeMe has been a lifesaver for us. It has provided support, guidance, education, and the ability to keep track of my progress. We peruse the forum every day lest we miss an applicable post. Often, something I suspect gets confirmed. I learn about procedures and techniques. Often I can take what I have learned here to my doctors for their enlightenment. I'm an analytical person, and I enjoy looking at others' charts, treatments, and symptoms. This way I can add the "that makes sense" factor to my own. I wish even more people would strive for three-star status with their profile information. Sometimes I just need to feel close to someone else unfortunately in the same boat.
WHAT'S NEW AT PATIENTSLIKEME
• PatientsLikeMe Chairman and Co-Founder Jamie Heywood recently testified at the FDA's Public Hearing on Promotion of FDA-Regulated Medical Products Using the Internet and Social Media Tools. Check out his comments on our YouTube page. Want to keep up to date with all of our video posts? Subscribe to any of our YouTube Channels. You'll find them linked at the bottom left corner of our main YouTube page.
• We recently updated our privacy policy to make our business objectives and data-sharing practices clearer for you, the patients of PatientsLikeMe. Read CEO and Co-Founder Ben Heywood's blog entry to learn more about the changes.
• Finally, what a wonderful year! We want to thank you for all the strides we've made together during 2009. With more than 48,000 patients now openly sharing their health data at PatientsLikeMe, we can't wait to see what we'll be able to learn and accomplish in 2010. Happy Holidays!
Newsletter Archive
Jul 2013
May 2013
Apr 2013
Mar 2013
Feb 2013
Jan 2013
Dec 2012
Nov 2012
Oct 2012
Sep 2012
Aug 2012
Jul 2012
Jun 2012
May 2012
Apr 2012
Mar 2012
Feb 2012
Jan 2012
Dec 2011
Nov 2011
Oct 2011
Sep 2011
Aug 2011
Jul 2011
Jun 2011
May 2011
Apr 2011
Mar 2011
Feb 2011
Jan 2011
Dec 2010
Nov 2010
Oct 2010
Sep 2010
Aug 2010
Jul 2010
Jun 2010
May 2010
Apr 2010
Mar 2010
Feb 2010
Jan 2010
Dec 2009
Nov 2009
Oct 2009