Science, in your hands
We started PatientsLikeMe with a simple idea: patients know what it's like to live with disease, and they can teach us more than we can teach them. We also knew that if patients had the tools to track their progress and compare themselves to others, they could learn more about how to improve their outcomes.
Those were radical ideas 10 years ago. Today, experience — what it's like to live with disease outside the four walls of a clinic — is seen as evidence. Now we want to go further. To give people more advanced tools to find out even more about health, disease and aging. To keep changing science from the bottom up. And just as before, our next decade of science starts right where it should: with you.
---
Uncovering the science in you
We have to look below the surface, to see what's going on in you, where disease resides.
How? We'll use technologies that measure where you are today, combine these with your experience over time, and apply advanced mathematical techniques to expand our knowledge of biology and disease.
We want to...
We're not doing science for science's sake. Our goal is to make as much data as possible openly accessible to researchers, and to you. This won't happen right away. In fact, it's going to take some time. But this is ultimately about working for and with the people who can benefit most from science: you.
---
The people behind the science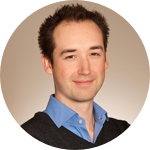 Paul Wicks, PhD
This is Paul, Vice President of Innovation. He's an expert in the psychological aspects of neurodegenerative conditions who's been published just about everywhere (in Nature and Nature Biotechnology, among other scientific publications), been recognized as a MIT Technology Review Humanitarian of the Year, and is a TED Fellow. Paul is responsible for the scientific and medical validity of PatientsLikeMe's research platform.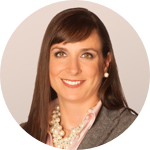 Renee Deehan Kenney
Meet Renee, our Vice President of Computational Biology. She has 10+ years' experience developing novel approaches to using big biological data to build models of an individual's disease for drug discovery and biomarker development. Renee's team of biologists and computational biologists are chartered with collecting and analyzing samples and generating new insights about your health and disease.
"It's going to make a difference in a lot of people's lives."
In this three-minute clip, Systems Biologist Nimisha explains what the molecules in your blood have to do with making treatment decisions, and what PatientsLikeMe hopes to accomplish by partnering with patients to study the molecular elements of chronic complex diseases.