In our HIV community, we've added flash charts to your profile page.  You can read more about the flash charts and why we've decided to make this change over on our blog (from when we changed our ALS community over to flash charts) and in this profile charts screencast. In addition to the flexibility these profile charts provide, we've also added a new chart that will allow you to chart your CD4 percentage.
Before flash charts: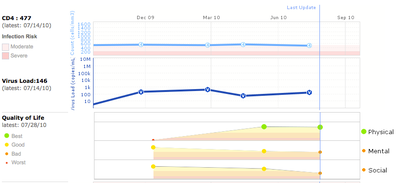 After: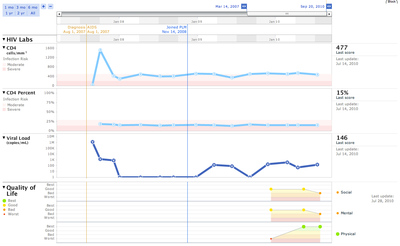 You may notice that the Flash charts chart your QOL answers in a different order (social, mental, physical) than the old charts (physical, mental, social) so don't be concerned that they look different!