Epilepsy Condition History
Good news for members with epilepsy- we've updated the Epilepsy Condition History to make it shorter and easier to answer. Previously your condition history was 6 pages long, but we've trimmed it down to be only 1 page. We've condensed a few questions and added a few too. Be sure to check out the changes!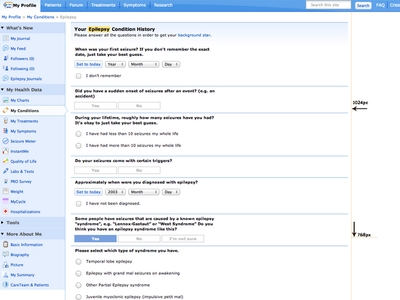 One event per treatment history
Previously you would see a new event in your feed every time you updated a treatment. Now we've combined them all into one event that will just appear at the top of your feed each time you update it. This makes it easier for you to see your entire history with that treatment (starts, stops, dosage changes) in one spot.