1) Mobile app alpha
We're excited to share the release of our first steps towards a mobile app. Now you can update your InstantMe on the go! In this release, the app will only be available to 3 star patients and only for iPhone/iPad- we'll add more functionality and support for different types of devices soon. If you want to get access, be sure to get your 3 stars today!
Once you are a 3 star member, you will see this on your InstantMe history page:

When you visit the app, you can enter a new score
view a list of your last 20 scores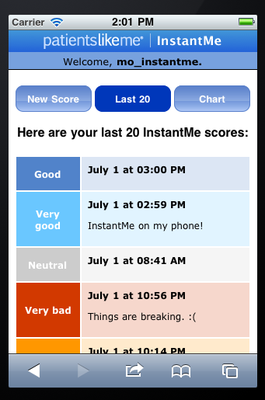 or see a chart.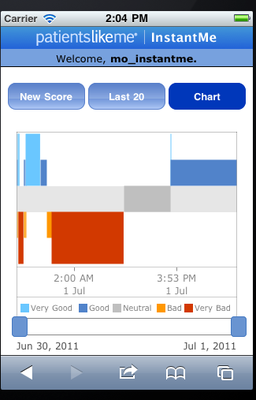 You will also see a prompt to download this app to your homescreen.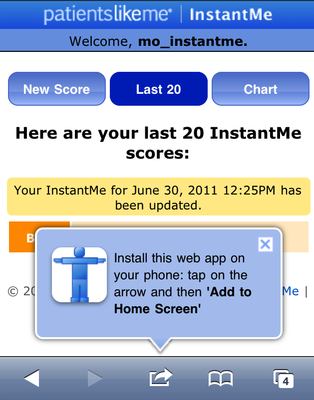 What other features would you like to see available for mobile? We look forward to getting your feedback!
 2)   Clinical Trials improvements
We also added some improvements to the Clinical Trials tool based on your feedback.
There is now a "Dismiss all" button for Clinical Trials. If you have a large number of trial matches and don't want to delete them one by one, this will allow you to remove them all so you only get notified for new matches.
We also added the ability to search for closed trials rather than just those that are actively recruiting. This will help people who want to search for trials they may have participated in previously, or trials for drugs they are now taking.