PatientsLikeMe Newsletter Issue 32 - January 2011
MONTHLY MUSINGS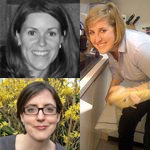 Does it help to compare your situation to others?
According to what you've told us, the answer is an emphatic yes!  In fact, we recently ran a series on our blog about what happens when you share and compare at PatientsLikeMe. 
You've told us that when you share through your profile, in the forum or via private messaging (PM), you can better understand your health by comparing your experiences and putting your situation in context.  And what could be more invaluable when you're facing a life-changing condition?
Here's a recent example of the power of sharing and comparing from three-star member DARA25:
"Knowing that my physical condition is temporary and I will get back to functioning fully (or almost) has eased my depression quite a bit.  Prior to filling out the Quality of Life chart, I lumped whether I felt up to doing anything in with my moods, when in fact, my physical condition contributed greatly to my ability and poor moods."
Have you shared and compared lately?
--Kate Brigham, Liz Morgan & Emma Willey, Team Community Managers
JOIN THE CONVERSATION
Check out some of the hot topics in the forum.  Then jump in with your own questions and answers!
Depression, dating and when to tell someone
A member whose relationship ended because of her depression wants to know what to do next time.  Share your dating experiences, including when you revealed your condition. 
What constitutes a hallucination?
Does a page number seeming to crawl off the page like an insect count?  Offer examples of your experiences with both visual hallucinations and auditory hallucinations.
Anyone been helped by Deplin (L-methylfolate)?
Currently 42 of you report taking Deplin, and 16 of you say the reason is to "increase the effect of another treatment."  Read all 20 treatment evaluations and add your thoughts. 

Nothing like cute animals to lift your mood
Cats.  Dogs.  Birds.  Horses.  Over 250 of you report pets as a treatment.  Post your favorite pet pictures and let everyone enjoy the therapeutic benefits of a virtual pet. 
GETTING TO KNOW YOU
At PatientsLikeMe, we believe in getting to know the person, not just the "patient."  That's why we interview members each month to find out more about how they approach life.  This month we are pleased to feature bradley25, a three-star member from Denver, Colorado.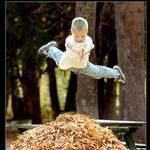 1.  Where do you find hope?
I find hope when I look at my continued progress. When I look back and compare the severity of my condition over the years, I am amazed at how far I have come.
Fifteen years ago, my life was a complete wreck. I was in and out of the hospital and had trouble holding a job for more than a few months. Ten years ago, I had many of the same problems but life was improving from a treatment plan that I held. Within the last five years, I have found a good doctor and am properly medicated.
Although life isn't perfect today, bipolar disorder no longer controls my life, and I find it interferes less and less with my job, social life and daily routine.
2.  What was the highlight of your holidays?
The holidays did not go so well for me this year. I had fun spending time with the family and seeing some old friends, but my family visit was a little too long and I was ready to leave shortly after my plane landed. Unfortunately, this year's holiday highlight was the return trip to the airport since I knew it would not be long until I was back in my own home.
3.  What are you resolutions or goals for 2011?
I made some drastic changes to my life in July and plan to continue to work towards these goals. The most important change I have made in my life is sobriety. I am clean and sober and have been for the last six months.
This change was a long time coming and is the largest obstacle in my long-term physical and mental health. Although it is often difficult, I notice many positive changes in my attitude and overall health.
4.  What are you most interested in learning from other patients this year?
I find I offer advice to patients more often than I listen. Offering advice helps me; it makes me think about what I am suggesting. More often than not, I find I offer good advice that I do not necessarily follow myself. Hearing the words come out of my mouth can cause me to think about why I may not be doing what I am suggesting and to make changes in my own life.
WHAT'S NEW AT PATIENTSLIKEME
What a year!  To see how far we've come as a community, check out our latest blog series – "Year in Review" – which reflects on the strides we made in 2010 from a technology, marketing, research & development, business development and patient experience perspective. 
From site improvements to staff expansions to published studies, a lot happened last year, and it could not have happened without you.  What's ahead in 2011?  Our leaders plan to tell all on our blog.  Sign up here to receive new blog posts instantly via email.  Or simply follow our blog posts on our Twitter and Facebook pages. 
THIS MONTH'S SITE IMPROVEMENTS
We are constantly working to improve our site.  In this section, we'll keep you up-to-date on new tools and features designed to make your PatientsLikeMe experience even better. 
Here are our top functionality enhancements for January:
Have you been hospitalized due to your condition?  Record it!  We've now added a new hospitalization chart to your profile, allowing you to enter your date of admittance, date of discharge and reason for hospitalization, including the main symptom involved.  That way, you can keep a detailed visual log of all of your hospitalizations at PatientsLikeMe.   Create your hospitalization chart today.
You asked, and we listened.  Due to your feedback, we've made it possible to stop monitoring certain conditions listed in your PatientsLikeMe history (for example, a condition that you had in the past but do not experience currently).  If you'd like to stop charting a condition – and thus stop receiving any reminders from us about it – simply indicate this at the bottom of your condition history. 
Curious how your condition is impacting your quality of life?  Now you can pay close attention.  Once available to only the Organ Transplants, HIV and Epilepsy Communities, the Quality of Life (QOL) Survey is now available to everyone.  (Check out what it looks like here.)  Take this short survey regularly to see how your social, mental and physical well-being is changing over time. 
It's all sorted out now.  Thanks to a recent upgrade, you can now put the charts on your profile page in any order you like.  Simply drag the charts to move them or use the number boxes provided to indicate your preferred order.  And you only have to do it once.  The site will remember your sorting preferences so that you see the same order every time you visit your profile page.  Learn more here.
Newsletter archive
Jul 2013
May 2013
Apr 2013
Mar 2013
Feb 2013
Jan 2013
Dec 2012
Nov 2012
Oct 2012
Sep 2012
Aug 2012
Jul 2012
Jun 2012
May 2012
Apr 2012
Mar 2012
Feb 2012
Jan 2012
Dec 2011
Nov 2011
Oct 2011
Sep 2011
Aug 2011
Jul 2011
Jun 2011
May 2011
Apr 2011
Mar 2011
Feb 2011
Jan 2011
Dec 2010
Nov 2010
Oct 2010
Sep 2010
Aug 2010
Jul 2010
Jun 2010
May 2010
Apr 2010
Mar 2010
Feb 2010
Jan 2010
Dec 2009
Nov 2009
Oct 2009