PatientsLikeMe Newsletter Issue 40 - November 2010
MONTHLY MUSINGS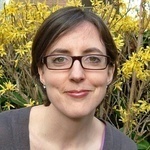 How do you deal with family members' treatment suggestions?
I came across this quandary in the forum recently, and it made me think about how we all have to learn how to handle unsolicited or pushy advice from our families at times.  But when it comes to how to treat a life-changing condition like ALS, it can be that much more difficult to navigate differences in opinion. 
Clemson17 writes, "I don't want to sound ungrateful, and I really do appreciate my parents' input and support.  However, I think they are chasing a snake oil salesman and wasting their money.  How do I tell them?  Or should I just go along with it in order to make them feel as if they are being proactive?  I don't want them to think that somehow I've given up on my fight." 

Read what others had to say on the matter and share your own thoughts on the balance between treatment hope and hype.  If you truly believe something falls in the latter category, what's the most tactful way to communicate that to your family?
--Emma Willey, Community Manager
JOIN THE CONVERSATION
Check out some of the hot topics in the forum.  Then jump in with your own questions and answers!
Is it the Lithium?
Currently 157 of you report taking Lithium Carbonate, an antimanic agent.  Share your experiences and read the 103 treatment evaluations for the drug. 
Coping with panic attacks
Have you experienced panic attacks due to shortness of breath?  You're not alone.  From Zoloft to medical marijuana, share what has helped you break the cycle.
Like to venture off topic?
The "Off Topic" tag is automatically blocked for new members.  If you'd like to see these topics (e.g. politics, humor, photos) in your forum view, unblock this tag here.
GETTING TO KNOW YOUR PALS
At PatientsLikeMe, we believe in getting to know the person, not just the "patient."  That's why we interview PALS each month to find out more about how they approach life.  This month we are pleased to feature Natural, a three-star member from Medina, Ohio.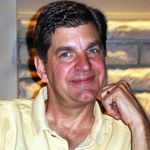 1.  What puts a smile on your face?  
For me, there is nothing better than greeting my two daughters, Lindsey and Lauren, when they come home from school or being away.   At ages 5 and 8, they jump in my lap and are thrilled to share their latest exploits.  It is like a ray of sunshine on my day every time they come bustling in the door.  
2.  How would you describe your attitude on life?   
I have acquired a very practical attitude about life.  Things are not very complicated anymore.  All the baggage from the past doesn't matter anymore.  I just want to spend quality time with all the people that are important in my life.  Laughter is always the best.  
3.  What is your favorite holiday tradition and why?   
 Thanksgiving is still my favorite holiday even though I cannot eat solid food anymore.  It is not too commercialized.  There is something very honest about just being thankful.  In addition, watching football makes for a lot of easy talk and an enjoyable day.   
4.  What features of PatientsLikeMe do you use most?    
I use the Doctor Visit Sheet all the time.  I keep my medicines and treatments up to date so if there is an emergency, we can just print one out.  It sure beats fumbling around and trying to remember everything.
WHAT'S NEW AT PATIENTSLIKEME
Do you attend a regular support group meeting?  Or have friends or family members who might like to learn more about PatientsLikeMe – and maybe even sign up for your care team?  Don't forget about our Tell the World! page, where you can download and print condition-specific flyers about PatientsLikeMe.  You can also request a set of member business cards to help spread the word about your online "home away from home."
THIS MONTH'S SITE IMPROVEMENTS
We are constantly working to improve our site.  In this section, we'll keep you up-to-date on new tools and features designed to make your PatientsLikeMe experience even better. 
Here is our top functionality enhancement for November:
Do you have multiple conditions?  If so, you may have noticed that your primary symptom survey is now specifically tailored to your conditions (and just a tad bit longer). Notably, your "condition-specific symptoms" list will be the same as what was previously called the "primary symptoms" list.  Learn more here. 
Newsletter archive
Jul 2013
May 2013
Apr 2013
Mar 2013
Feb 2013
Jan 2013
Dec 2012
Nov 2012
Oct 2012
Sep 2012
Aug 2012
Jul 2012
Jun 2012
May 2012
Apr 2012
Mar 2012
Feb 2012
Jan 2012
Dec 2011
Nov 2011
Oct 2011
Sep 2011
Aug 2011
Jul 2011
Jun 2011
May 2011
Apr 2011
Mar 2011
Feb 2011
Jan 2011
Dec 2010
Nov 2010
Oct 2010
Sep 2010
Aug 2010
Jul 2010
Jun 2010
May 2010
Apr 2010
Mar 2010
Feb 2010
Jan 2010
Dec 2009
Nov 2009
Oct 2009