PatientsLikeMe Newsletter Issue 5 - October 2010
MONTHLY MUSINGS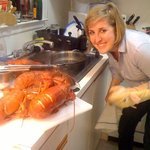 Did you know…
…you can now get a free PatientsLikeMe t-shirt just by completing your profile? Learn more about your physical, mental and social health…and get free swag!
There's no telling what else you might learn – or who you might get to know – when you connect on PatientsLikeMe.
Happy October!
--Elizabeth Morgan, Community Manager
JOIN THE CONVERSATION
Check out some of the hot topics in the forum.  Then jump in with your own questions and answers!
Coming off prednisone after 16 years
Have you discontinued prednisone after being on it for many years?  Were you able to go off of it – or did you face organ rejection?  Share your experiences both during and after.
Know anyone in real life with a transplant?
Other than patients at your clinic or hospital, do you know other transplant recipients in your area?  What kind of difference does it make to have local support? 
Skin cancer after a kidney transplant
A member has had a number of cancerous growths post-transplant.  Can you relate?  Discuss the risk of skin cancer in transplant recipients as well as prevention methods. 
GETTING TO KNOW YOU
At PatientsLikeMe, we believe in getting to know the person, not just the "patient."  That's why we interview transplant recipients each month to find out more about how they approach life.  This month we are pleased to feature toadskuc, a three-star kidney transplant recipient from North Vancouver, British Columbia, Canada.   
1.  What are you most proud of?
The first thought is that I am here and able to answer this or any question. Being proud of that fact shouldn't be for me, but for the doctors, nurses and medical community, including all the research that has been done to get us to this point. I'm just the one that put myself in the position to require all that help. So I am most proud of my two daughters.  They are truly thinking, questioning, independent young women.
2.  How do you maintain perspective?
The day my kidney failed, the head doctor at the hospital ER, who I know because our daughters played on the same soccer team, was the one that told me my kidneys had failed.
When he had finished with all the medical rationale and possible treatments, he stood back looked me in the eye and said, "I don't want anyone to try to fool you, but from this moment on, your life will never be exactly what it was. You have an organ that is no longer working to keep you alive, and you will need to go on dialysis and hopefully have a transplant. These are both treatments and not fixes; we can not fix this."
That truth and a little black humor really have helped me maintain perspective. I had cards printed that on one side introduced me as "Dead Man Walking."  On the reverse it gave information on how to register for organ donation. It only took 2,500 days to get a transplant (that's 82 months), and with it, I had hoped for renewed energy. The treatment is good; it just hasn't given me back the energy I had.
3.  What's your favorite hobby or pastime?
Reading is the one thing I do with any regularity now. Three or four books a week is about average, and it is something I can do without getting fatigued. I can also be a great spectator, just not the participant.
4.  Tell us the most important thing you've learned at PatientsLikeMe.
I am pretty new so this is going to be more impression than anything. I have always kept copies of all my medical records, so it's interesting to put some of them in a different format. There seems to be a lot of people that just want to share a little of what they are going through or have gone though with people that have a good chance of knowing what they are really saying.
I know that by the third or at the most the fourth year of being on dialysis for eight hours every day, friends found it difficult. Now with the transplant, they think that I should be able to join the kayak trip up the coast.  Maybe I should, but I cannot.
WHAT'S NEW AT PATIENTSLIKEME
Last May, our President Ben Heywood wrote to you about how a major media monitoring company "scraped" our forum.  The Wall Street Journal recently published a front-page article about the incident.  We believe this high-profile coverage of the incident can help promote a rigorous debate on transparency, openness and privacy – and we're excited to hear what you have to say on the issue. For more information, read our recent blog post to learn how we (and you) reacted to this incident, as well as the lessons we can all take away from it.  
If you're taking a prescription medication, the safety of that drug is of utmost importance to you.  Did you know PatientsLikeMe is the only online health data platform in social media that has passed multiple drug safety compliance audits?  Learn what we're doing in the areas of drug safety and adverse event reporting in Co-Founder and Chairman Jamie Heywood's recent blog entry.
Newsletter archive
Jul 2013
May 2013
Apr 2013
Mar 2013
Feb 2013
Jan 2013
Dec 2012
Nov 2012
Oct 2012
Sep 2012
Aug 2012
Jul 2012
Jun 2012
May 2012
Apr 2012
Mar 2012
Feb 2012
Jan 2012
Dec 2011
Nov 2011
Oct 2011
Sep 2011
Aug 2011
Jul 2011
Jun 2011
May 2011
Apr 2011
Mar 2011
Feb 2011
Jan 2011
Dec 2010
Nov 2010
Oct 2010
Sep 2010
Aug 2010
Jul 2010
Jun 2010
May 2010
Apr 2010
Mar 2010
Feb 2010
Jan 2010
Dec 2009
Nov 2009
Oct 2009