PatientsLikeMe Newsletter Issue 38 - September 2010
MONTHLY MUSINGS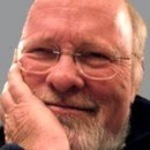 Our MS Community has a wonderful history of embracing new members.
If you joined in the last two years, you probably received a note from Diamondlil58 and possibly others on the "welcoming committee." We thank them for making so many feel at home.  Want to join their effort?  Simply leave a comment or send a private message to a few new members when you can.
Are you the new member who has just arrived at PatientsLikeMe?  Welcome!  The "Introduce Yourself" thread is a great place to break the ice, share your story and read about others who may have similar experiences to you. Or you can just send a shout out in the forum and let everyone (we now have 21,500+ MS patients!) know you're here. 
But that's not all.  To find someone who can guide you through the site – or any and all MS-related issues – simply ask for help from one of our 90+ Mentors.  Browse the Mentors page to find a patient with the expertise you need and contact them today.  By signing up to be a Mentor, they've already indicated that they're ready to help!
--Tim Horgan, Community Manager
JOIN THE CONVERSATION
Check out some of the hot topics in the forum.  Then jump in with your own questions and answers!
One year after my MSC stem cell transplant
How is Smallie doing one year later?  From gaining 15 pounds of muscle mass via weight lifting to having the energy to work overtime, find out why he "could not be happier."
Coping with depression and emotional lability
If you've faced depression due to MS, you're not alone.  More than 9,800 of you report experiencing depression.  Exchange stories, support and understanding. 
Can high-impact exercise cause a flare?
A member wants to lose weight but finds jogging is triggering flares.  Can you relate?  From yoga to water aerobics, share what low-impact exercises work best for you.
Tips for dealing with MS fatigue
What medications can help?  And what can you do from a lifestyle modification standpoint?  If you're struggling with fatigue, don't miss this wealth of suggestions.
GETTING TO KNOW YOU
At PatientsLikeMe, we believe in getting to know the person, not just the "patient."  That's why we interview patients each month to find out more about how they approach life.  This month we are pleased to feature vbeachy, a three-star member from Carroll, Iowa.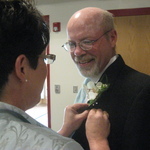 1.  What brings you joy?
I take joy in the little things of life, like listening to music and writing.
As a former journalist I have used my skills and life experience with MS to write two books and I do take joy in my "job" of trying to get them both published. It feels like a job to me and it gives me more of a sense of purpose.
I also take joy in the relationship I now have with my new wife as I teach her about this chronic disease and she teaches me more about what it is like to be a caregiver and how two people can grow and thrive despite the burden of a chronic disease.
2.  What is your top priority these days?
To be the best husband I can be and to see both of my books in print and hopefully help others who have MS and have experienced the grief of losing a loved one. I lost my wife to suicide and my new bride, Julie, lost her husband of 26 years to health problems.  
3.  How does your condition affect your social life?
I find myself not doing many social activities because of the extreme fatigue and the overall "blah" feeling. I have to pick and choose what I can and cannot do despite wanting to "do it all."
Maybe this next thought is the result of me just moving into a new place with my wife, but if there is anything I can point to as being "good" about having MS it is this: friends will never call me up to ask me to help them move.   
4.  What keeps you coming back to PatientsLikeMe?
Having the chance to help others who are dealing with this disease and also learning from others in a similar situation.
WHAT'S NEW AT PATIENTSLIKEME
Many of you participated in a recent survey entitled, "If you could choose the packaging for a pill for MS, would it look like this?"  Curious about the results?  Research Director Paul Wicks just posted some interesting takeaways in this forum thread.  Find out where fellow patients like to store their disease-modifying drugs, how many have missed a dose and the average number of oral meds taken daily.  Thanks to all 944 participants for helping uncover these insights! 
We've been in the news quite a bit, but this month, our members are making the headlines.  Read how PatientsLikeMe changed the life of an MS member in "Feel Sick?  Click Here," an article in Women's Health, and what a fibromyalgia member learned from another patient in "Medicine Without Doctors," featured in Smart Money.  Thanks to both members for sharing their stories!
Who called us "a remarkable, patient-generated, web-supported database"?  That would be the authors of an article published in the scientific journal Neurology  entitled "Is the lithium-for-ALS genie back in the bottle?  Not quite."  We're incredibly honored that they mentioned us – as well as the results of our ALS Lithium Study – in their scientific article. 
THIS MONTH'S SITE IMPROVEMENTS
We are constantly working to improve our site.  In this section, we'll keep you up-to-date on new tools and features designed to make your PatientsLikeMe experience even better. 
Here is our top functionality enhancement for September:
Got a website problem to report?  Or something else you'd like to tell PatientsLikeMe?  Contact us!  We'd love to hear from you, which is why we recently made it super easy to get in touch about anything and everything.  Now, on the bottom of any webpage, you'll find a "Contact Us" link.  Click-through to the Contact Us page, fill out the simple form and your message will be sent instantly to our staff.  So go ahead – make contact today!
Newsletter archive
Jul 2013
May 2013
Apr 2013
Mar 2013
Feb 2013
Jan 2013
Dec 2012
Nov 2012
Oct 2012
Sep 2012
Aug 2012
Jul 2012
Jun 2012
May 2012
Apr 2012
Mar 2012
Feb 2012
Jan 2012
Dec 2011
Nov 2011
Oct 2011
Sep 2011
Aug 2011
Jul 2011
Jun 2011
May 2011
Apr 2011
Mar 2011
Feb 2011
Jan 2011
Dec 2010
Nov 2010
Oct 2010
Sep 2010
Aug 2010
Jul 2010
Jun 2010
May 2010
Apr 2010
Mar 2010
Feb 2010
Jan 2010
Dec 2009
Nov 2009
Oct 2009