PatientsLikeMe Newsletter Issue 37 - August 2010
MONTHLY MUSINGS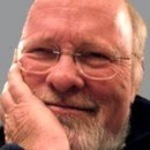 Shortly before he turned six, our son was diagnosed with a very serious condition. Early on we came to an important decision - we would not let this illness take away his wonderful sense of humor and love of life.
Even in the hospital we laughed, played and let him be a kid. Not always easy, but we knew it was important. Because of this, he had a relatively wonderful life, never losing his love of life nor his sense of humor.  I recall his laughter and joy every day.
The stress of dealing with a serious condition can wear on us. It shows itself in the forum when tempers flare or hurtful things are said.  Sometimes it helps to balance weightier posts, such as those about financial issues or coping, with some that are light-hearted or inspiring. 
I believe humorous posts can help us keep some perspective, remember our love of life and remind us that we're all in this together.  Thanks for being here to help and support one another – and yes, even laugh together – during the stressful times.
--Tim Horgan, Community Manager
JOIN THE CONVERSATION
Check out some of the hot topics in the forum.  Then jump in with your own questions and answers!
Does stress worsen your MS symptoms?
Or does it actually cause the symptoms?  Discuss what your doctor says, why "stress is the enemy" for MS patients and what methods you've found helpful for lowering stress. 
How you can help make PatientsLikeMe work
Don't miss this informative thread about the benefits of sharing and how you can earn three stars (and get a free PatientsLikeMe t-shirt for doing it).
What have you gained from having MS?
Share the positives in your journey with MS.  How has your perspective changed – and what have you learned to value most?  Chime in with your own uplifting story.
Setting up your "safety net" for emergencies 
After one member's frightening experience, other members offer ideas for creating a "safety net" – everything from speed dial numbers to texting a buddy at a set time.
GETTING TO KNOW YOU
At PatientsLikeMe, we believe in getting to know the person, not just the "patient."  That's why we interview patients each month to find out more about how they approach life.  This month we are pleased to feature slowmo_tam, a three-star member from Laurel, Maryland.
1. Describe your favorite moment from this summer.

The coolest thing *ever* happened on my vacation to San Diego last month. I was sitting in my folks' living room talking with aunts/cousins, and this guy comes in and I'm looking at him thinking, "Who is this guy that looks so much like my husband, Steve?!"
My aunt started exclaiming, "Oh! Oh!" And he said it was a good 8-10 seconds where I was just staring at him, and he could just see the gears in my brain *trying* to process that he'd flown in to surprise me! (He has never done anything like that in the 21 years we've been together!)
2. How have you changed for the better since your diagnosis?
I made a conscious decision last year that I would not become bitter. We all know someone who has become disabled or gotten older and decided to be miserable. No one wants to help them or even be around them because their misery feeds off being nasty.  On the other hand, we probably all know someone who has reacted in the opposite way…who always has a smile for you, even when you can tell they are hurting. I want to be "that little old lady" who is remembered for her infectious "good cheer."
I feel like my disability has been a blessing. I know there are folks who believe anyone who makes that statement is flat-out lying.  I can't worry about people who refuse to see blessings in disguise. I've been forced to, once again, become a stay-at-home mom. I am available to talk to my teens based on *their* desire to talk and not whenever it works into my schedule. One of my sons bashfully told me for this reason, he apologizes, but he is kind of glad it happened. How can I not feel blessed?

I have the pleasure of being friends with my children, not just a mom they can't wait to get away from. We talk, truly talk everyday, about everything under the sun (and sometimes beyond).  I've learned so much about love…more than I had in the previous 20 years of my marriage, more than I had since being adopted at the age of nine. The relationship with my parents has had much healing this past year that probably would not have taken place if I weren't forced to slow down and re-evaluate things.

I get to sit and watch the rain fall, the birds dance in the puddles, and the deer that likes to stroll through the parking lot and eat all our bird food. I'm so very blessed. How can I grumble? (Though sometimes I forget that when the pain is bad.)
3. Tell us something that people may not know about you.
I sometimes watch soap operas.  No wait, uhm, my husband and I only dated for 10 weeks before we got married, and my family did not meet him for another six months. (Much more respectable answer!)
4. What does it take to main three-star status – and why do you do it?
I would love to have a profound answer for this, but the honest answer is I tend to be OCD when filling out forms. So I was already three-star by the time I received a "welcome" letter informing me how to go about it. After understanding how our data is gathered and used, I feel the least I can do to help is keep my info updated as it changes. (If this leads to some great discovery, Tim owes me a bon-bon.)
WHAT'S NEW AT PATIENTSLIKEME
Ready to shout from the mountaintops about PatientsLikeMe?  We're ready to support you in that effort!  All of our community-specific slidedecks have now been updated.  Break out an engaging visual slideshow at your next support group meeting and then pass out our one-page flyer as well as your PatientsLikeMe member business cards afterwards.  Visit our Tell the World page to get your hands on these helpful materials today.
As summer turns to fall, many disease-related walk/run events are gearing up.  If you're organizing a team and starting your fundraising efforts, don't forget about the PatientsLikeMeInMotion™ sponsorship program.  (See photos of previous teams here.)  All you need is three-star status, and we'll sponsor your team with a monetary donation and official PatientsLikeMeInMotion™ t-shirts.  (Please allow 3-4 weeks lead time.)  Learn more here.
Like to read scholarly articles?  We often highlight our media mentions in The New York Times and other consumer publications, but we also are quite proud of the academic recognition we get each year.  Follow the published research of our staff as well as other scientific citations for PatientsLikeMe via Google Scholar.
Newsletter archive
Jul 2013
May 2013
Apr 2013
Mar 2013
Feb 2013
Jan 2013
Dec 2012
Nov 2012
Oct 2012
Sep 2012
Aug 2012
Jul 2012
Jun 2012
May 2012
Apr 2012
Mar 2012
Feb 2012
Jan 2012
Dec 2011
Nov 2011
Oct 2011
Sep 2011
Aug 2011
Jul 2011
Jun 2011
May 2011
Apr 2011
Mar 2011
Feb 2011
Jan 2011
Dec 2010
Nov 2010
Oct 2010
Sep 2010
Aug 2010
Jul 2010
Jun 2010
May 2010
Apr 2010
Mar 2010
Feb 2010
Jan 2010
Dec 2009
Nov 2009
Oct 2009