PatientsLikeMe Newsletter Issue 6 - July 2010
MONTHLY MUSINGS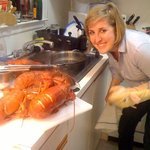 Hello! I'm Liz, the newest addition to the PatientsLikeMe community team – and your new community moderator. Since coming on board, I've been getting to know this vibrant Epilepsy Community by reading many of your profiles. 
An up-to-date profile helps you and others visually see how you're doing. Because of their completeness, three-star profiles are especially helpful for learning in rich detail about life with epilepsy.  Kudos to the 30+ of you who have already earned three stars.
Speaking of three-star members, have you met Neissy?  Her profile stood out to me in particular as she has submitted evaluations for almost all her treatments (click on the "e" symbol next to the treatments listed on her profile) and completed all three PRO surveys.  As if that weren't enough, she even updates us during seizure-free weeks (which, thanks to our engineering team, is now easier to do)! 
Thanks to Neissy and to all of you who continue sharing to help others learn!
--Elizabeth Morgan, Community Manager
JOIN THE CONVERSATION
Check out some of the hot topics in the forum.  Then jump in with your own questions and answers!
Status epilepticus
Have you ever been status epilepticus – where the brain is in a state of persistent seizure?   Read about a member's recent experience and offer your support and wisdom.
What triggers your seizures?
Do you know what triggers your seizures? From stress to hormones to weird music and getting shots, share the things that you've identified as catalysts. 
Drinking and epilepsy
Are you able to have a champagne toast?  Or does your doctor tell you to stay clear of alcohol?  Discuss your experiences with drinking, either with or without meds.
Does this happen to anyone else?
After a seizure, patients are often asked a series of questions like, "Who is the president?"  Have you known the answers – but been unable to speak?  Exchange post-seizure stories.
GETTING TO KNOW YOU
At PatientsLikeMe, we believe in getting to know the person, not just the "patient."  That's why we interview members each month to find out more about how they approach life.  This month we are pleased to feature Seizure Boy, a three-star member from New Jersey, and BrainStorm, a three-star member from Corpus Christi, Texas.  
INTERVIEW ONE:  SEIZURE BOY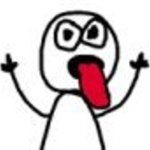 1.  What puts a spring in your step? 
I guess there are a few answers to that. Being outside with my dog Petey is something I try to do every day as long as the weather cooperates. Recently because of some very high, humid temperatures, I had to stay in my air conditioned bedroom. 
Another is when my wife Lydia comes home from work.  She's my biggest supporter and has put up with a lot over the last few years.  It has always been very comforting to hear her voice as I start to come out of a seizure or pre seizure "ooggie" moment.
Oh, and a win by the New York Yankees.
 2. How do you like to spend holiday weekends? 
With friends and family.  Most of my time is spent alone here at home. I look forward to any time I can get out of the house and be with friends.
3. What is helping you to cope with your condition? 
The Internet. I never knew how much I didn't know about seizures until I started researching. I spend a few minutes each day reading or searching for new information.
4. What have you learned recently at PatientsLikeMe? 
The same thing I learned when I joined a Yahoo Support Group.  I'm not alone in this. There are many places where some great information can be found.  Also finding and reading about someone just like you with the same problems and meds.
INTERVIEW TWO:  BRAINSTORM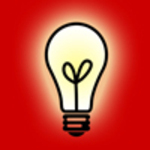 1.  What puts a spring in your step? 
Good laughter.  Music.  Family. 
 2. How do you like to spend holiday weekends? 
With my family or just at home with my husband.
3. What is helping you to cope with your condition? 
My faith is what helps me to cope.  Nothing else.
4. What have you learned recently at PatientsLikeMe? 
Well, I'm new and still don't know how to navigate the site very well, but I'm glad to be here. I don't feel like an outcast here. I'm among...family. And that puts a spring in my step.
WHAT'S NEW AT PATIENTSLIKEME
Research Director Paul Wicks was recently invited to speak at the Personalized Medicine Conference at Arizona State University's Sandra Day O'Connor College of Law.  Check out the video and PowerPoint slideshow of his presentation about how the Internet is changing healthcare.  We were also honored that 2001 Nobel Laureate Dr. Lee Hartwell singled out PatientsLikeMe as "an example of what we need in the future" in his keynote address (jump to timestamp 48:58 in the video).
Congratulations to the 39 teams who represented PatientsLikeMe at various fundraising walk/run events this spring!  (That's more than the number of teams we sponsored for all of 2009!)   Also, thanks to all who have submitted photos from your 2009-2010 events.  They're now viewable on our new Flickr account.  Have an event later this summer or fall?  All you need is three-star status, and we'll sponsor your team with a donation and official PatientsLikeMeInMotion™ t-shirts.  (Please allow 3-4 weeks lead time.)  Learn more here.
THIS MONTH'S SITE IMPROVEMENTS
We are constantly working to improve our site.  In this section, we'll keep you up-to-date on new tools and features designed to make your PatientsLikeMe experience even better. 
Here are our top functionality enhancements for July:
Are you seizure-free?  We know you want to share that with others!  Fortunately, it is now much easier to capture seizure-free periods of time and backfill older data on your profile.  Thanks to a recent upgrade, all you have to do is enter one date to report a seizure-free week on your seizure meter.    
More information.  More context.  More learning.  Check out our recently enhanced Treatments page to research what treatments – from prescription drugs to physical therapy to lifestyle modifications – are being used by patients like you.  Learn about efficacy, dosage, cost, side effects, burden and much more. 
Newsletter archive
Jul 2013
May 2013
Apr 2013
Mar 2013
Feb 2013
Jan 2013
Dec 2012
Nov 2012
Oct 2012
Sep 2012
Aug 2012
Jul 2012
Jun 2012
May 2012
Apr 2012
Mar 2012
Feb 2012
Jan 2012
Dec 2011
Nov 2011
Oct 2011
Sep 2011
Aug 2011
Jul 2011
Jun 2011
May 2011
Apr 2011
Mar 2011
Feb 2011
Jan 2011
Dec 2010
Nov 2010
Oct 2010
Sep 2010
Aug 2010
Jul 2010
Jun 2010
May 2010
Apr 2010
Mar 2010
Feb 2010
Jan 2010
Dec 2009
Nov 2009
Oct 2009