PatientsLikeMe Newsletter Issue 36 - July 2010
MONTHLY MUSINGS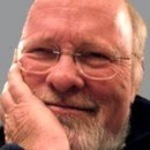 Have you viewed a patient profile lately?
Many profiles in our MS Community can provide valuable insights.  Because of their completeness and rich detail, three-star profiles are especially helpful in learning how others are managing their MS.  This month I want to spotlight one of these profiles.
Meet Syl, who joined PatientsLikeMe in August 2007.  A three-star member, she has a very complete profile, listing all symptoms, treatments and relapses to date during her seven-year journey with MS.  She has also completed an impressive number of treatment evaluations (click on the "e" symbol next to the treatments listed on her profile).
Between reading her evaluations, looking at her treatment dates and checking out her relapse timeline (now at the top of our improved MS profile charts), there is a lot of great information to absorb.  Viewers of Syl's profile can ponder what may have helped keep her relapse-free since January 2008 – and after seeing her Mentor logo, review the topics she'd be happy to provide guidance on.
What have you learned from Syl – or another patient recently?  Tell us here.
--Tim Horgan, Community Manager
JOIN THE CONVERSATION
Check out some of the hot topics in the forum.  Then jump in with your own questions and answers!
A guide to CCSVI information on this site
There's a ton of forum discussion about CCSVI.  Having trouble keeping up?  Access related threads, news articles and the eight current treatment evaluations from one spot.
Copaxone Chat
A long-running thread dedicated to questions or comments about Copaxone, the most commonly reported treatment in our MS Community with more than 2,700 users. 
Hints and tips for using the forum
New to the site?  No idea what a "tag" is?  Check out this helpful overview to learn how to navigate – and get the most out of – our active MS forum (34,000 posts and counting). 
A guide to Tysabri information on this site
Tysabri is a monoclonal antibody given by infusion.  Who's using it, who's talking about it – and how do others evaluate the drug?  Find out where to learn this and more. 
GETTING TO KNOW YOU
At PatientsLikeMe, we believe in getting to know the person, not just the "patient."  That's why we interview patients each month to find out more about how they approach life.  This month we are pleased to feature wearingredshoes, a three-star member from Atlanta, Georgia.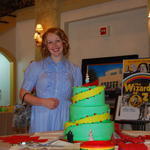 1.  What puts a spring in your step?
Well, since it is July…and I live in Atlanta, staying cool enough is vital to there being any spring in my step. At first I was too prideful to wear a cooling vest, but it makes such a difference in how I feel that sometimes I have to get over my ego and pull it out of the freezer. My energy level honestly goes up as my core body temperature comes down!
2.  How do you like to spend holiday weekends?
Most of my holiday weekends are spent with our family and friends. We're a bunch of foodies, so we love surprising each other with new dishes or helping to make things together. I also love to play card games and board games or anything that brings out the inner 'kid' in everybody.
3.  What is helping you to cope with your condition?
My list of coping mechanisms is long and often changes day to day, sometimes hour by hour; however, I am a big advocate of therapy, counseling or whatever means necessary to allow people to voice their anger, fear and grief. MS brings out all of these emotions in me plus a lot more.
Sometimes all it takes is calling up a friend to tell her I am having one of those "bad days" so that even if she can't understand exactly how I feel, she can still listen and be there for me. My husband is always there with a hug when I need one and hugs are important, too!
Depending on the day, I might distract myself from the physical/emotional pain with a good movie or with music. On other days I have to tell myself that it's okay to cry and to let myself do so without judgment.
4.  What have you learned recently at PatientsLikeMe?
One of the most important things I have learned on PatientsLikeMe is that I am not alone. Having so many strange, unpredictable and often horrible things happening to my body can quickly lead to feelings of isolation. It really does help to log onto the forums and read that other people are going through the exact same awful symptoms and really tough decisions that I am facing. Not to mention, so many people on PatientsLikeMe have my same cautious optimism and seeing that gives me hope. 
WHAT'S NEW AT PATIENTSLIKEME
Do you struggle to take your disease-modifying drug (DMD) as prescribed – perhaps because you forget to take it or you have injection site reactions?  Many of you recently participated in a research study exploring the reasons why people don't always take their disease-modifying therapies as prescribed.  Read Research Director Paul Wicks' recent blog post to learn all about the study results. 
Research Director Paul Wicks was recently invited to speak at the Personalized Medicine Conference at Arizona State University's Sandra Day O'Connor College of Law.  Check out the video and PowerPoint slideshow of his presentation about how the Internet is changing healthcare.  We were also honored that 2001 Nobel Laureate Dr. Lee Hartwell singled out PatientsLikeMe as "an example of what we need in the future" in his keynote address (jump to timestamp 48:58 in the video).
Congratulations to the 39 teams who represented PatientsLikeMe at various fundraising walk/run events this spring!  (That's more than the number of teams we sponsored for all of 2009!)   Also, thanks to all who have submitted photos from your 2009-2010 events.  They're now viewable on our new Flickr account.  Have an event later this summer or fall?  All you need is three-star status, and we'll sponsor your team with a donation and official PatientsLikeMeInMotion™ t-shirts.  (Please allow 3-4 weeks lead time.)  Learn more here.
THIS MONTH'S SITE IMPROVEMENTS
We are constantly working to improve our site.  In this section, we'll keep you up-to-date on new tools and features designed to make your PatientsLikeMe experience even better. 
Here are our top functionality enhancements for July:
Notice anything different about your profile charts?  We've moved relapses into a separate section above your other charts.  That way, you can see how your relapses correlate with not just your MSRS score, but all aspects of your condition, including your symptoms and treatments.  It's also easier to select date ranges now.  Want to focus on a specific time period – say, your last relapse?  Simply use the blue arrows at the top of the chart to change or narrow the dates. 
More information.  More context.  More learning.  Check out our recently enhanced Treatments page to research what treatments – from prescription drugs to physical therapy to lifestyle modifications – are being used by patients like you.  Learn about efficacy, dosage, cost, side effects, burden and much more. 
Newsletter archive
Jul 2013
May 2013
Apr 2013
Mar 2013
Feb 2013
Jan 2013
Dec 2012
Nov 2012
Oct 2012
Sep 2012
Aug 2012
Jul 2012
Jun 2012
May 2012
Apr 2012
Mar 2012
Feb 2012
Jan 2012
Dec 2011
Nov 2011
Oct 2011
Sep 2011
Aug 2011
Jul 2011
Jun 2011
May 2011
Apr 2011
Mar 2011
Feb 2011
Jan 2011
Dec 2010
Nov 2010
Oct 2010
Sep 2010
Aug 2010
Jul 2010
Jun 2010
May 2010
Apr 2010
Mar 2010
Feb 2010
Jan 2010
Dec 2009
Nov 2009
Oct 2009