PatientsLikeMe Newsletter Issue 4 - May 2010
MONTHLY MUSINGS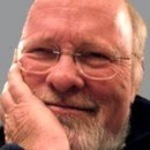 Every day you're helping other patients learn more about epilepsy by sharing your real-world experiences.  In addition to looking at profiles, did you know there are reports that capture and reflect the information you're sharing?

Is your experience with particular treatments, symptoms or side effects "common"?  The treatments, symptoms and side effects you share help create powerful Treatment Reports and Symptom Reports.  Each report helps put your experience in context with the overall community experience.

As part of the treatment reports, Treatment Evaluations help the community learn about each others' experience with a specific treatment:  efficacy, side effects, adherence, cost, and burden are all included in the evaluations.  You can add to the community knowledge by filling out evaluations for your treatments.  Learning from each other is core to the PatientsLikeMe experience.

And I can't forget about the forum.  You've covered a wide range of topics sharing rich information with each other.  Using tags helps you find the most relevant posts on a topic you want to view and bring them straight to your screen.

How have you learned today?
--Tim Horgan, Community Manager
JOIN THE CONVERSATION
Check out some of the hot topics in the forum.  Then jump in with your own questions and answers!
Do I qualify for long-term disability?
If your epilepsy is not under control with meds, does this qualify you for SSDI?  Weigh in on the application process, hiring a lawyer, the importance of wording and more.  
Depression following a seizure
A member with TLE reports feeling depressed for several days after a seizure.  Can you relate?  Discuss this common experience as well as what you can do to pull out of it.
Remembering to take your medications
Somehow missed your alarm?  Can't hear your phone?  From vibrating watches to pill boxes to automatic texts to yourself, share what tips and tricks help you stay on schedule. 
What are your sleep seizures like?
A member is wondering if she has sleep seizures after experiencing seizures upon falling asleep, only to jolt out it and then have it repeat.  Offer your thoughts and advice.   
GETTING TO KNOW YOU
Thanks to all of you who have shared with us via newsletter interviews.  This month, we wanted to highlight the variety of personal insights you've had over the last year and as well as examples of "learning in action" at PatientsLikeMe.  Here's to discovering even more wisdom together in 2010!
"I've been on Lyrica for a few years but just started Vimpat about three months ago. It did great for me the first month with no side effects. Then I started having blurry, double-vision and dizziness starting about 15 min after I took my morning dosage. It doesn't affect me as badly after my nighttime dosage. After reading some posts, I'm wondering if it's the combination of Lyrica & Vimpat causing this side effect. Anyone have ideas?" - volley22
"I have to say I may be new here, but I have learned more about the medicine Topomax in this short time.  I only knew of only a few of the side effects. As long as I have been on it, I have been under the impression from my doctor that most of my memory, hair loss, and talking [issues] were due to the three car accidents and illness as I was told.  I have complained about all the side effects. I am going on the 13th to the doctors.  You can bet I have questions.  Thank you." – tootse
What have you learned about your own treatments – from your profile, your PRO surveys and/or the forum?   Share your story today.   
WHAT'S NEW AT PATIENTSLIKEME
A big thanks to 400+ members who've taken their first PRO survey.  Check out the results here.  There are even two of you who have already completed your second and third PRO surveys.  Kudos!  Haven't had a chance to get started yet?  No worries.  There's still time to participate in this important clinical research project.   
We're nearing the end of the spring walk/run fundraising season.  Congrats to all the teams who have taken part in the PatientsLikeMeInMotion™ program!  Sad you didn't get to participate this go-around?  No worries.  You can sign up now for summer and fall events.  Find out how you can get free "Team PatientsLikeMe" t-shirts and a monetary donation for your team today. 
THIS MONTH'S SITE IMPROVEMENTS
We are constantly working to improve our site.  In this section, we'll keep you up-to-date on new tools and features designed to make your PatientsLikeMe experience even better. 
Here are our top functionality enhancements for May:
Hide and seek for grown-ups is here.  Well, in our forum at least.  We've added an incredibly easy way to hide (or show) forum posts with specific tags.  Now, when you move your cursor over a tag, you can block posts with that tag from your forum view.  (Just hit refresh to see the changes.)  Having second thoughts and want it back?  Roll your cursor over the tag again and click "Show." 
No need to reinvent the wheel each time you search for patients like you.  Thanks to a recent enhancement, you can now save your patient search criteria so that you don't have to re-enter it each and every time.  Save your search parameters under a name of your choosing, and your new search shortcut will appear in the green box on the left of your Patients page.  That means you can get right to it next time.  Spend less time searching and more time learning from patients like you. 
Last month we told you about our improved symptom matching when you mistype a symptom or add a new symptom to your profile.  Now, we've expanded these upgrades so that it's easier to add treatments, too.  Not sure how your new medications are spelled?  Not a problem.  Look for smarter matches to your best guesses – as well as a helpful list of your existing treatments.  This way, you can be certain you've added the exact treatment you meant to add.   
Have you tried to click on a member's profile from the forum, only to get an error page stating that the account is deactivated?  We realize that this can be a bit startling if you have no warning.  That's why we've created a "deactivated" icon to appear next to the forum posts of any patients with closed accounts.  In addition to the heads up, you can now find out the date they were last active on the site.  
Newsletter archive
Jul 2013
May 2013
Apr 2013
Mar 2013
Feb 2013
Jan 2013
Dec 2012
Nov 2012
Oct 2012
Sep 2012
Aug 2012
Jul 2012
Jun 2012
May 2012
Apr 2012
Mar 2012
Feb 2012
Jan 2012
Dec 2011
Nov 2011
Oct 2011
Sep 2011
Aug 2011
Jul 2011
Jun 2011
May 2011
Apr 2011
Mar 2011
Feb 2011
Jan 2011
Dec 2010
Nov 2010
Oct 2010
Sep 2010
Aug 2010
Jul 2010
Jun 2010
May 2010
Apr 2010
Mar 2010
Feb 2010
Jan 2010
Dec 2009
Nov 2009
Oct 2009