PatientsLikeMe Newsletter Issue 2 - March 2010
MONTHLY MUSINGS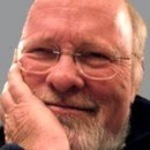 What advice you would give someone who is newly diagnosed?
The period after diagnosis can be extremely difficult. Is there something you were told that helped you come to terms? Or something you wished you'd been told? Sharing this kind of wisdom - the kind that can only come from other epilepsy patients - is one of the best ways to connect with others at PatientsLikeMe.
There's already some excellent, practical advice for the newly diagnosed in this forum thread. But perhaps your words are the ones that a fellow patient or parent really needs to hear today.
--Tim Horgan, Community Manager
JOIN THE CONVERSATION
Check out some of the hot topics in the forum. Then jump in with your own questions and answers!
Can you sense when a seizure is coming? 
Irritability. Increased energy. Déjà vu. Flashing lights. Share the auras and warning signs that precede your seizures. Also, do certain meds take away these indicators?
To drive or not to drive
A member diagnosed two years ago wonders if he should continue to drive. What are the rules and considerations? Weigh in on this difficult decision.
Do I have to tell a potential employer about my epilepsy?
And if so, when? Before the job offer - or after? Discuss the Equal Employment Opportunity Commission (EEOC) policies and share your experiences with disclosure, drug testing for barbiturates and more.
How to be a PRO
Have you taken the PRO (patient-reported outcomes) questionnaire yet? Find out what you - and epilepsy researchers - can learn if you take it now and then again 90 days later.
GETTING TO KNOW YOU
At PatientsLikeMe, we believe in getting to know the person, not just the "patient." That's why we interview patients each month to find out more about how they approach life. This month we are pleased to feature akamine2525, a three-star patient from Honolulu, Hawaii.
1. What keeps you motivated?
Throughout the years I have been on many different medications for seizures. I've had pretty much all different type of seizures from grand mal to absence seizures. I have had psychogenic seizures due to previous abuse and bipolar disorder due to previous abuse.
My doctors at Straub Hospital in Honolulu are the ones I trust the most with my recovery. My current physician, Dr. James Pearce, just recently started me on Keppra, which by far has helped me the most with all of my seizures and my bipolar disorder.
2. Who do you admire and why?
I admire all of the people who try to learn how to control their seizures with alternative ways such as diet, exercise, supplements, herbs, and religious activities if they are religious also helps a lot. It says a lot to me if a person tries to find control of their seizures because it says I really want to make life as easy as possible, not letting limitations get in my way.
3. How has your condition affected your work life?
For a while, seizures and bipolar disorder had a lot to do with work. Because my seizures were so out of control several years ago, it limited the amount that I worked, but when I was able to work, I did more than I could beyond my limits. Today, I don't work, and I care for my dog, but if I had the opportunity to work again I would consider it.
4. What's your favorite part of PatientsLikeMe?
My favorite part of PatientsLikeMe is I get to hear from other people who have the same conditions as me and also try to help them to get better with alternative ways besides prescription medication. My goal is to help others to limit their prescription medications if possible and to deal with seizures in other ways.
WHAT'S NEW AT PATIENTSLIKEME
• Are you a subscriber to our Epilepsy YouTube Channel? Well, there's no time like the present! We just posted a new PatientsLikeMe OnCallTM podcast interview with our R&D Director Dr. Paul Wicks.  Listen in to hear him talk (in his engaging British accent) about the goals of the Epilepsy Community. Also, learn about cool features that help you monitor your condition and help PatientsLikeMe conduct groundbreaking research.
• We are incredibly honored to announce that PatientsLikeMe was selected by Fast Company magazine as one of the Top 50 Most Innovative Companies in the world. They ranked us #23 out of 50, although in their industry-specific rankings of health care companies, PatientsLikeMe is ranked #2 behind powerhouse General Electric (GE)!  We couldn't be prouder to be included alongside so many household-name companies, including Facebook, Apple and Amazon. (So proud, in fact, that we wrote a blog entry and did a podcast with Co-Founder Ben Heywood all about it!)
• Another month, another new community! In addition to our new Epilepsy Community, we announced our new community for organ transplant recipients on March 9th. We collaborated with pharmaceutical leader Novartis to launch this community. According to the United Network for Organ Sharing, there were 23,000+ organ transplants in the United States last year, with another 100,000 people on the waitlist. Check out our press release and podcast with Co-Founder Ben Heywood to learn more about the PatientsLikeMe Transplant Community, as well as two new programs, PatientsLikeMeMentorsTM and PatientsLikeMeInMotionTM. Know a transplant patient? Invite him or her to join PatientsLikeMe today.
• With so much going on, it's easy to lose track of our growth. But our recent achievement is impossible to ignore. Four years after our site launched, PatientsLikeMe reached an amazing milestone of 60,000 members last month. This wouldn't have been possible without you. Our membership continues to expand rapidly thanks to patients like you inviting more and more patients to participate in our open sharing concept. Keep letting us know how we can make the site even more useful.
THIS MONTH'S SITE IMPROVEMENTS
We are constantly work ing to improve our site. In this section, we'll keep you up-to-date on new tools and features designed to make your PatientsLikeMe experience even better.
Here are our top functionality enhancements for March:
• Search and ye shall find. We're pleased to report that we have reengineered the Patients page to make it an even more powerful tool for finding patients. By using the real-time filters in the left margin, you can instantly see others who are using specific treatments or dealing with specific symptoms, or who are of a certain age, gender or location, or who share a number of other criteria. Discover who's like you today.
• Have you seen a purple "e" next to a treatment on someone's profile? That means that the patient has evaluated that particular treatment. Now, you can simply click on the "e" to view the evaluation in context, whereas before you could only view evaluations via the Treatment Report.  Another improvement is that you can now access a patient's evaluation from his or her treatment history page.
• Our symptom picker just got a little pickier. Previously, when you used our symptoms search boxes, your results were not presented in any particular order. Now, your results are sorted by the number of patients who have that symptom listed on their profile, which gives you valuable feedback. Search more effectively and add symptoms more accurately than ever before.
• Some people are visual learners. That's why we're creating a collection of screencasts to help you get the most out of PatientsLikeMe. Check out our recent screencasts about our profile charts, Treatment Reports and two different aspects of the forum.
• Ever wondered how long someone had used a treatment before evaluating it? Well, you won't have to do that anymore. We now require start and stop dates along with dosage information anytime you fill out a treatment evaluation. This contextual data will help make your evaluations even more useful to others.
Newsletter archive
Jul 2013
May 2013
Apr 2013
Mar 2013
Feb 2013
Jan 2013
Dec 2012
Nov 2012
Oct 2012
Sep 2012
Aug 2012
Jul 2012
Jun 2012
May 2012
Apr 2012
Mar 2012
Feb 2012
Jan 2012
Dec 2011
Nov 2011
Oct 2011
Sep 2011
Aug 2011
Jul 2011
Jun 2011
May 2011
Apr 2011
Mar 2011
Feb 2011
Jan 2011
Dec 2010
Nov 2010
Oct 2010
Sep 2010
Aug 2010
Jul 2010
Jun 2010
May 2010
Apr 2010
Mar 2010
Feb 2010
Jan 2010
Dec 2009
Nov 2009
Oct 2009