PatientsLikeMe Newsletter Issue 32 - March 2010
MONTHLY MUSINGS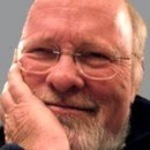 What advice you would give someone who is newly diagnosed?
The period after diagnosis can be extremely difficult. Is there something you were told that helped you come to terms? Or something you wished you'd been told? Sharing this kind of wisdom - the kind that can only come from other Parkinson's patients - is one of the best ways to connect with others at PatientsLikeMe.
There's already some excellent, practical advice for the newly diagnosed in the forum. But perhaps your words are the ones that a fellow patient really needs to hear today. Share them here.
--Tim Horgan, Community Manager
JOIN THE CONVERSATION
Check out some of the hot topics in the forum. Then jump in with your own questions and answers!
Does Azilect slow the progression of PD?
Azilect is a MAO inhibitor that can enhance the activity of dopamine. But can it slow PD? Discuss the current research on Azilect as well as your own experiences.
How I came to have DBS surgery
Wondering what the Deep Brain Stimulation (DBS) procedure is like? Don't miss this eloquent and detailed account of one member's journey from diagnosis to DBS surgery.
Why not DBS as a first-line treatment?
Discuss why undergoing DBS in the early stages of PD is not common. Is it the cost, and thus, the insurance companies? Or other factors? Chime in today.
The Ultimate Guide to the PD Community
If you've got a question about the PD Community, chances are your trusty community manager has answered it here. Find out everything you've wanted to know - all at once!
GETTING TO KNOW YOU
At PatientsLikeMe, we believe in getting to know the person, not just the "patient." That's why we interview patients each month to find out more about how they approach life. This month we are pleased to feature englishtutor, a three-star member from Hillsborough, New Jersey.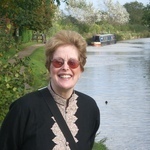 1. What keeps you motivated?
I wish I could say that I am highly motivated and I get on with my day with great interest and gusto, but as we all know, getting into that "Oh,-boy,-I-can't-wait-to..." zone is not always easy.
But to be candid, I am determined to look and feel as good as I can for as long as I can, so I am eager to do those activities (walking, weight training, stretching, dancing) that are so helpful in relieving PD discomfort. I am grateful for the people in my exercise class at the gym who are congenial, funny, supportive, and nice, and we spend our class time together grunting, gossiping, griping, and guffawing. Having fun is truly motivating.
I have nine step-grandkids who think I'm pretty cool-and I want them to go on thinking that. So I continue to see the humor wherever I can (which always makes me feel better), keep as up to date as possible with what the grandkids are into (we are all Facebook connected and I can text message on my iPhone with one finger as fast as they can with two thumbs), and continue to dress well and wear makeup even when I'm at the computer all day. (Putting on eye shadow and mascara is a bit of a risk, but I persist.)
My students (see question 3 below) also keep me motivated. Their successes are mine as well, and as every teacher knows, there are few experiences as heady as the moment you realize that a student finally "gets it!"
2. Who do you admire and why?
I admire people who by sharing their time, wealth, knowledge, experience, and/or expertise make a genuine and sustained effort to improve the lives of others. Bill and Melinda Gates are at the top of my list.
3. How has your condition affected your work life?
Parkinson's hasn't stopped me from my writing and editing work or my teaching. While I can't really handwrite any more, I can type comfortably enough using an ergonomically designed keyboard, although I'm down from 120 wpm (no errors) to about 70 wpm (with lots of errors). The good news is that using a keyboard gives my stiff fingers a good workout, so at the end of a writing session, they feel fine! I edit PDF documents easily with Adobe Reader.
I am an ESL publishing consultant, and because traveling to an office is no longer an option, I attend meetings with clients electronically through face-to-face video chats. I am also teaching English online using Skype and iChat. I have students worldwide, and I still feel very connected. (Thank you, Steve Jobs!)
I am the expert in a Literacy Volunteers of America "Ask the Expert" forum for my county. Again, this is all done through the Internet. And in my spare time (what's that?), I'm writing my memoirs, which my husband's printing company will publish (or else!).
4. What's your favorite aspect of PatientsLikeMe?
There are many "favorite aspects," but the most salient one for me, epitomized by the apt name of this group, is the comforting knowledge that each time I log on, I will meet people who truly know what it feels like to wake up in the morning, struggle out of bed, slowly straighten up, stretch, pause for balance, and take that first step. Somehow just sharing knowledge and experiences with people at all stages of PD tends to lessen the severity of this disease for me and I hope for them.
WHAT'S NEW AT PATIENTSLIKEME
• It's that time of year again. Parkinson's Awareness Month is coming up in April, and many of you will be part of Team PatientsLikeMe (sponsored by our PatientsLikeMeInMotionTM program) at the annual Parkinson's Unity Walk on Saturday, April 24, 2010, in New York City. Did you know we are now official partners with the Unity Walk? We are working closely with their staff to spread the word about both the Unity Walk and PatientsLikeMe to Parkinson's patients everywhere. Stay tuned throughout April as we bring you videos of previous Unity Walks, interviews with Unity Walk staff, interviews with fellow PD patients and more. Let the awareness efforts begin!
• We are incredibly honored to announce that PatientsLikeMe was selected by Fast Company magazine as one of the Top 50 Most Innovative Companies in the world. They ranked us #23 out of 50, although in their industry-specific rankings of health care companies, PatientsLikeMe is ranked #2 behind powerhouse General Electric (GE)!  We couldn't be prouder to be included alongside so many household-name companies, including Facebook, Apple and Amazon. (So proud, in fact, that we wrote a blog entry and did a podcast with Co-Founder Ben Heywood all about it!)
• Another month, another new community! In addition to our new Epilepsy Community, we announced our new community for organ transplant recipients on March 9th.  We collaborated with pharmaceutical leader Novartis to launch this community. According to the United Network for Organ Sharing, there were 23,000+ organ transplants in the United States last year, with another 100,000 people on the waitlist. Check out our press release and podcast with Co-Founder Ben Heywood to learn more about the PatientsLikeMe Transplant Community, as well as two new programs, PatientsLikeMeMentorsTM and PatientsLikeMeInMotionTM. Know a transplant patient? Invite him or her to join PatientsLikeMe today.
• With so much going on, it's easy to lose track of our growth. But our recent achievement is impossible to ignore. Four years after our site launched, PatientsLikeMe reached an amazing milestone of 60,000 members last month. This wouldn't have been possible without you. Our membership continues to expand rapidly thanks to patients like you inviting more and more patients to participate in our open sharing concept. Keep letting us know how we can make the site even more useful.
THIS MONTH'S SITE IMPROVEMENTS
We are constantly working to improve our site. In this section, we'll keep you up-to-date on new tools and features designed to make your PatientsLikeMe experience even better.
Here are our top functionality enhancements for March:
• Search and ye shall find. We're pleased to report that we have reengineered the Patients page to make it an even more powerful tool for finding patients. By using the real-time filters in the left margin, you can instantly see others who are using specific treatments or dealing with specific symptoms, or who are of a certain age, gender or location, or who share a number of other criteria. Discover who's like you today.
• Have you seen a purple "e" next to a treatment on someone's profile? That means that the patient has evaluated that particular treatment. Now, you can simply click on the "e" to view the evaluation in context, whereas before you could only view evaluations via the Treatment Report. Another improvement is that you can now access a patient's evaluation from his or her treatment history page.
• Our symptom picker just got a little pickier. Previously, when you used our symptoms search boxes, your results were not presented in any particular order. Now, your results are sorted by the number of patients who have that symptom listed on their profile, which gives you valuable feedback. Search more effectively and add symptoms more accurately than ever before.
• Some people are visual learners. That's why we're creating a collection of screencasts to help you get the most out of PatientsLikeMe. Check out our recent screencasts about our profile charts, Treatment Reports and two different aspects of the forum.
• Ever wondered how long someone had used a treatment before evaluating it? Well, you won't have to do that anymore. We now require start and stop dates along with dosage information anytime you fill out a treatment evaluation. This contextual data will help make your evaluations even more useful for others.
Newsletter archive
Jul 2013
May 2013
Apr 2013
Mar 2013
Feb 2013
Jan 2013
Dec 2012
Nov 2012
Oct 2012
Sep 2012
Aug 2012
Jul 2012
Jun 2012
May 2012
Apr 2012
Mar 2012
Feb 2012
Jan 2012
Dec 2011
Nov 2011
Oct 2011
Sep 2011
Aug 2011
Jul 2011
Jun 2011
May 2011
Apr 2011
Mar 2011
Feb 2011
Jan 2011
Dec 2010
Nov 2010
Oct 2010
Sep 2010
Aug 2010
Jul 2010
Jun 2010
May 2010
Apr 2010
Mar 2010
Feb 2010
Jan 2010
Dec 2009
Nov 2009
Oct 2009