PatientsLikeMe Newsletter Issue 22 - March 2010
MONTHLY MUSINGS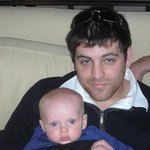 Did you know that this month marks the two-year anniversary of the PatientsLikeMe Mood Community? Very exciting! Thanks to each of you for helping our community continue to grow at an astonishing rate. With more than 14,000 patients, we are now the second largest community at PatientsLikeMe.
In honor of this important anniversary, I will be asking some of our 450+ three-star members to be interviewed on our PatientsLikeMe OnCallTM Podcast series. (Wondering how to earn three stars? Learn more here.) As a teaser, here is an example of a recent podcast I did for the Epilepsy Community.
Stay tuned, and Happy Anniversary!
--Aaron Fleishman, Community Manager
JOIN THE CONVERSATION
Check out some of the hot topics in the forum. Then jump in with your own questions and answers!
Could these be side effects of Effexor?
Headache. Upset stomach. Has anyone experienced this on Effexor? Share your experiences for the benefit of a patient who's trying to figure out what's causing what.
Setting boundaries between patients and caregivers
The wife of a bipolar patient discusses the fine line between supporting her husband and taking on his negative emotions. Can you relate? Offer your advice and wisdom. 
Finding the people most like you
So you want to connect with patients you have the most in common with? You've come to the right place. Learn what features of PatientsLikeMe can help you get started.
How does my data contribute to research?
A member wonders how the information she enters in her profile charts makes a difference. Read R&D Director Paul Wick's response and pose your own questions.
GETTING TO KNOW YOU
At PatientsLikeMe, we believe in getting to know the person, not just the "patient." That's why we interview patients each month to find out more about how they approach life. This month we are pleased to feature everon, a three-star member from Portland, Oregon.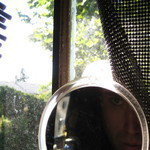 1. What keeps you motivated?
There are both positive and negative motivators in my life.
Positive motivators would be things like thinking of how good I feel after spending two hours on the tennis court, which prompts me to get out of bed at 6:30AM (occasionally). Also that indescribable feeling of flow that sometimes comes over me when I'm able to completely concentrate on what I'm doing, right at that moment, without being led off down darkish dwelling paths. Being able to see when my mind is starting to turn against itself, and trying to take a big (or even small) step back and not give it momentum to go in a direction I don't want it to, always gives me an extraordinary feeling of accomplishment and motivation to keep on pressing for that balance of being and thinking.
Negative motivators include things like visualizing what I would feel like if I just sat around all day, doing nothing. Although this can be unhealthy to some extent (letting your thoughts roam in negative what-if ground) I also believe that, if taken in the right measure, these projections can help avoid certain behavior traps - especially do-nothingism. I also think back to times when I acted completely against the grain of who I am because I couldn't just let things be how they are. Then, like with a Chinese Finger Trap, the more I fought what was, the tighter I was pulled into draining circles of discomfort. So I use these negative prompts to realize that, at least to a major extent, I have a choice of whether to be responsible about the direction my life goes, along with the things I do and think.
2. Who do you admire and why?
I admire everyone. I know it sounds silly-corny, but I really believe that everyone everywhere has some part of themselves always striving to be whole, always looking for a way to fill that feeling that there's something missing. We all have different ways of dealing with this perceived hole, depending on many factors including environment, genetics, and ways of existing in the world (whatever that means). In a way, as much as I believe we all have a choice, at the same time I realize we really don't. It's all there, happening, and the most we can do is get as close to that vein of truth that runs throughout all our lives and is always there.
This makes me think of a nonsensical poem I wrote randomly one time on canvas; it goes:
Some people say
But it's all for a reason
Divine or Otherwise
And I say
What you mean is
Things don't make sense
For a reason
So it's really hard for me to admire any one individual without thinking that it's really not fair to single out some one person, because many, many people and influences had influencing factors on that person. Now this is not say I don't believe that great actions are performed by individuals, and that there aren't some amazing people doing incredible acts of selflessness and good for the world, but that, in a way, they're just playing their part. It's difficult for me to pick a "favorite" so to speak, because I feel everyone has that greatness somewhere there. I'm also really bad at picking favorite anything: movies, books, etc., because favorite implies a single stance, and my vantage point is always switching depending on my situation.
After making a short story long, what I'm trying to get at is I admire everyone because we're all just trying to figure out this thing called life in the only way we know how.
3. How has your condition affected your work life?
My condition (depression and ADHD) has affected my work life in the following way: I cannot pick a single path that I feel confident I will be completely and utterly passionate about tomorrow. And I so want to be completely utterly passionate about something (if there's one thing I'm completely utterly passionate about - it's wanting to be completely and utterly passionate about something).
I envy those who know exactly what they want to do in life and can completely immerse themselves in a chosen field. Because though in theory I know that sometimes interest begets interest, and you have to make a choice before you can make more choices, my conditions have led me down countless trails of just trying to keep a semi-normal (whatever that is) life afloat. I'm just starting to feel I have solid ground to stand on to get some momentum going in my life's pursuit(s).
But that doesn't really answer the question - my condition has affected my recent work life (which I've come to out of indecision and necessity) not so much, because I've found methods and strategies to help me do my job to the best of my ability...most of the time. A lot of times I just don't feel like being around people, and my job is pretty much about people, so that has forced me to realize I can't always decide not to do something because of thoughts I'm thinking or things I'm feeling. That I have to just get some momentum going and push through.
However, even with the coping methods I've developed, I feel as if sometimes my condition makes my work life a lot more scattered, hectic, and uncomfortable than it needs to be. I'm still working on this, and probably will be forever.
4. What's your favorite aspect of PatientsLikeMe?
My favorite aspect of PatientsLikeMe is the ability to look at my past waxes and wanes and put them in perspective. I try to write in a journal every day, but the closest I've come so far is off and on.
To have concrete information about the past years of my life is invaluable. From a distance things are so much smaller and easy to categorize, and while this can be dangerous if used to make generalizations, it can also be extremely helpful in seeing, right there in concrete computer graphs and colors, that things change. Things change, constantly, always, and although that is very disconcerting in one way, it's also extremely comforting in another.
It's also really useful to see the patterns my life has followed based on various external (and internal) factors, and then use this information to avoid the pitfalls I've stepped in before. I can also see, in the aggregate, what types of therapy have really seemed to help, and what hasn't. Not to mention my great-grandkids will be dying to know whether I felt "Good," "Very Good," "Neutral," "Bad," or "Very Bad" on September 9, 2009, at 11:09AM.
WHAT'S NEW AT PATIENTSLIKEME
• We are incredibly honored to announce that PatientsLikeMe was selected by Fast Company magazine as one of the Top 50 Most Innovative Companies in the world. They ranked us #23 out of 50, although in their industry-specific rankings of health care companies, PatientsLikeMe is ranked #2 behind powerhouse General Electric (GE)!  We couldn't be prouder to be included alongside so many household-name companies, including Facebook, Apple and Amazon. (So proud, in fact, that we wrote a blog entry and did a podcast with Co-Founder Ben Heywood all about it!)
• Another month, another new community! In addition to our new Epilepsy Community, we announced our new community for organ transplant recipients on March 9th. We collaborated with pharmaceutical leader Novartis to launch this community. According to the United Network for Organ Sharing, there were 23,000+ organ transplants in the United States last year, with another 100,000 people on the waitlist. Check out our press release and podcast with Co-Founder Ben Heywood to learn more about the PatientsLikeMe Transplant Community, as well as two new programs, PatientsLikeMeMentorsTM and PatientsLikeMeInMotionTM. Know a transplant patient? Invite him or her to join PatientsLikeMe today.
• With so much going on, it's easy to lose track of our growth. But our recent achievement is impossible to ignore. Four years after our site launched, PatientsLikeMe reached an amazing milestone of 60,000 members last month. This wouldn't have been possible without you. Our membership continues to expand rapidly thanks to patients like you inviting more and more patients to participate in our open sharing concept. Keep letting us know how we can make the site even more useful.
THIS MONTH'S SITE IMPROVEMENTS
We are constantly working to improve our site. In this section, we'll keep you up-to-date on new tools and features designed to make your PatientsLikeMe experience even better.
Here are our top functionality enhancements for March:
• Search and ye shall find. We're pleased to report that we have reengineered the Patients page to make it an even more powerful tool for finding patients. By using the real-time filters in the left margin, you can instantly see others who are using specific treatments or dealing with specific symptoms, or who are of a certain age, gender or location, or who share a number of other criteria. Discover who's like you today.
• Have you seen a purple "e" next to a treatment on someone's profile? That means that the patient has evaluated that particular treatment. Now, you can simply click on the "e" to view the evaluation in context, whereas before you could only view evaluations via the Treatment Report. Another improvement is that you can now access a patient's evaluation from his or her treatment history page.
• Our symptom picker just got a little pickier. Previously, when you used our symptoms search boxes, your results were not presented in any particular order. Now, your results are sorted by the number of patients who have that symptom listed on their profile, which gives you valuable feedback. Search more effectively and add symptoms more accurately than ever before.
• Some people are visual learners. That's why we're creating a collection of screencasts to help you get the most out of PatientsLikeMe. Check out our recent screencasts about our profile charts, Treatment Reports and two different aspects of the forum.
• Ever wondered how long someone had used a treatment before evaluating it? Well, you won't have to do that anymore. We now require start and stop dates along with dosage information anytime you fill out a treatment evaluation. This contextual data will help make your evaluations even more useful to others.
Newsletter archive
Jul 2013
May 2013
Apr 2013
Mar 2013
Feb 2013
Jan 2013
Dec 2012
Nov 2012
Oct 2012
Sep 2012
Aug 2012
Jul 2012
Jun 2012
May 2012
Apr 2012
Mar 2012
Feb 2012
Jan 2012
Dec 2011
Nov 2011
Oct 2011
Sep 2011
Aug 2011
Jul 2011
Jun 2011
May 2011
Apr 2011
Mar 2011
Feb 2011
Jan 2011
Dec 2010
Nov 2010
Oct 2010
Sep 2010
Aug 2010
Jul 2010
Jun 2010
May 2010
Apr 2010
Mar 2010
Feb 2010
Jan 2010
Dec 2009
Nov 2009
Oct 2009