PatientsLikeMe Newsletter Issue 33 - March 2010
MONTHLY MUSINGS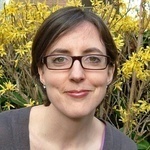 "How do you decide when to stop walking?" - mad311
The thought-provoking title of this thread really grabbed me this month. For many ALS patients, the decision to transition to a wheelchair can be very emotional. How do you know - and accept - when it's time?  And furthermore, what does it mean for your independence?
Strikingly, several members share how their wheelchair has actually provided increased freedom now that they no longer fear falling down. Others talk about not getting as tired as they used to after "furniture walking." If you're facing this difficult decision, or you've already faced it, don't miss this opportunity to share and learn.
--Emma Willey, Community Manager
JOIN THE CONVERSATION
Check out some of the hot topics in the forum. Then jump in with your own questions and answers!
Do you have uncontrollable emotions?
If you experience emotional lability (e.g., uncontrollable laughter, smiling or crying), share how it affects your life. We are helping our partner collect quotes for the FDA.
Steve's high-tech ALS Residence comes to life!
After a year of construction updates, a dream has become a reality. Don't miss the latest on Steve's groundbreaking venture, designed to let ALS patients live more independently.
Social isolation due to speech problems
A caregiver shares how his wife, who is losing her speech, feels isolated in loud social settings. If others can't hear you, what can you do? Share your adaptations and advice.
"That does not usually occur in ALS!"
Have you heard that before? Read a former doctor's frustrating ER story and learn how you can help prepare ER staff for dealing with ALS patients more effectively.
GETTING TO KNOW YOUR PALS
At PatientsLikeMe, we believe in getting to know the person, not just the "patient." That's why we interview PALS each month to find out more about how they approach life. This month we are pleased to feature iceberg, a three-star member from Connellsville, Pennsylvania.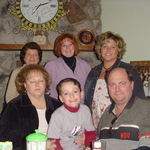 1. What keeps you motivated?
I have always been self-motivated. I have been running since my high school days, running cross country and track in high school. I started to run again in 1978 and even ran a marathon in 1990 when I was 40. I continued to run until 1995 when my foot drop became so severe I began to trip myself.
My wife says I am just too bullheaded to give in to ALS. I think watching my grandson grow up is my motivation too. In 1998 when he was born, I didn't know if I would see his first birthday. He is now 11.
2. Who do you admire and why?
This is a hard question to answer. I admire anyone who has ALS and continues to battle to live. When I travel to Washington, D.C., for Advocacy Days and see PALS in wheel chairs with breathing tubes and feeding tubes and see how they are fighting to live, it makes me admire them. "Never Give Up."
3. How has your condition affected your work life?
I was a Toll Collector on the Pennsylvania Turnpike until August 23, 2009, and I am now on disability retirement. I have gradually lost the use of my thumbs over the last several years. I was no longer able to keep up with wrapping coins and counting change back to the customers. So I guess you would say it has affected my work life quite a bit.
4. What's your favorite aspect of PatientsLikeMe?
PatientsLikeMe has afforded me an opportunity to meet a lot of people with ALS who I have become friends with over the past several years. Some of the people that I have talked with on PatientsLikeMe I had the pleasure of meeting in D.C. over the past several years. PatientsLikeMe also supported our walk team this past summer for Walk to Defeat ALS. If I knew how to attach a photo of our walk team I would have sent it along too. My thanks to PatientsLikeMe for the ability to make new friends and talk about how ALS has affected our lives.
WHAT'S NEW AT PATIENTSLIKEME
• We are incredibly honored to announce that PatientsLikeMe was selected by Fast Company magazine as one of the Top 50 Most Innovative Companies in the world. They ranked us #23 out of 50, although in their industry-specific rankings of health care companies, PatientsLikeMe is ranked #2 behind powerhouse General Electric (GE)! We couldn't be prouder to be included alongside so many household-name companies, including Facebook, Apple and Amazon. (So proud, in fact, that we wrote a blog entry and did a podcast with Co-Founder Ben Heywood all about it!)
• Another month, another new community! In addition to our new Epilepsy Community, we announced our new community for organ transplant recipients on March 9th. We collaborated with pharmaceutical leader Novartis to launch this community. According to the United Network for Organ Sharing, there were 23,000+ organ transplants in the United States last year, with another 100,000 people on the waitlist. Check out our press release and podcast with Co-Founder Ben Heywood to learn more about the PatientsLikeMe Transplant Community, as well as two new programs, PatientsLikeMeMentorsTM and PatientsLikeMeInMotionTM. Know a transplant patient? Invite him or her to join PatientsLikeMe today.
• With so much going on, it's easy to lose track of our growth. But our recent achievement is impossible to ignore. Four years after our site launched, PatientsLikeMe reached an amazing milestone of 60,000 members last month. This wouldn't have been possible without you. Our membership continues to expand rapidly thanks to patients like you inviting more and more patients to participate in our open sharing concept. Keep letting us know how we can make the site even more useful.
THIS MONTH'S SITE IMPROVEMENTS
We are constantly working to improve our site. In this section, we'll keep you up-to-date on new tools and features designed to make your PatientsLikeMe experience even better.
Here are our top functionality enhancements for March:
• Search and ye shall find. We're pleased to report that we have reengineered the Patients page to make it an even more powerful tool for finding patients. By using the real-time filters in the left margin, you can instantly see others who are using specific treatments or dealing with specific symptoms, or who are of a certain age, gender or location, or who share a number of other criteria. Discover who's like you today.
• Have you seen a purple "e" next to a treatment on someone's profile? That means that the patient has evaluated that particular treatment. Now, you can simply click on the "e" to view the evaluation in context, whereas before you could only view evaluations via the Treatment Report. Another improvement is that you can now access a patient's evaluation from his or her treatment history page
• Our symptom picker just got a little pickier. Previously, when you used our symptoms search boxes, your results were not presented in any particular order. Now, your results are sorted by the number of patients who have that symptom listed on their profile, which gives you valuable feedback. Search more effectively and add symptoms more accurately than ever before.
• Some people are visual learners. That's why we're creating a collection of screencasts to help you get the most out of PatientsLikeMe. Check out our recent screencasts about our profile charts, Treatment Reports and two different aspects of the forum.
• Ever wondered how long someone had used a treatment before evaluating it? Well, you won't have to do that anymore. We now require start and stop dates along with dosage information anytime you fill out a treatment evaluation. This contextual data will help make your evaluations even more useful to others.
Newsletter archive
Jul 2013
May 2013
Apr 2013
Mar 2013
Feb 2013
Jan 2013
Dec 2012
Nov 2012
Oct 2012
Sep 2012
Aug 2012
Jul 2012
Jun 2012
May 2012
Apr 2012
Mar 2012
Feb 2012
Jan 2012
Dec 2011
Nov 2011
Oct 2011
Sep 2011
Aug 2011
Jul 2011
Jun 2011
May 2011
Apr 2011
Mar 2011
Feb 2011
Jan 2011
Dec 2010
Nov 2010
Oct 2010
Sep 2010
Aug 2010
Jul 2010
Jun 2010
May 2010
Apr 2010
Mar 2010
Feb 2010
Jan 2010
Dec 2009
Nov 2009
Oct 2009