PatientsLikeMe Newsletter Issue 20 - January 2010
MONTHLY MUSINGS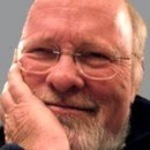 There are many different ways we can connect with each other on PatientsLikeMe. One possible first step is the forum introduction, to let people know a little about yourself. From there you have many options. If you want to get something off your chest, you can do it in posts ranging from the happy vent, to your everyday vent, to the really angry vent.
Prefer to involve a higher power? No problem, we've got a thread for that. Looking to share more creatively? You can photoblog here...or here. You can also exchange inspirational stories, share the goals you set for the day, discuss your reason(s) for being grateful or share a laugh. And, of course, there is the most popular way of sharing your story with others, the journal (here are some tips on how to journal well).
Hopefully one of these approaches works for you. If not, we invite you to create a path of your own. Looking forward to increasing our connections in 2010.
--Tim Horgan, Community Manager
JOIN THE CONVERSATION
Check out some of the hot topics in the forum. Then jump in with your own questions and answers!
Ways to cope with harmful urges
Do you struggle with self-injury? This long-running thread is filled with ideas for what to do if you feel the urge to hurt yourself, see blood or dissociate from reality.
Exercising requires support - a lot of it!
Need to exercise, but hate doing it? Or love it, but just can't seem to make it happen? This thread is for you. Share tips and advice for getting yourself in motion.
Are you feeling invisible?
Get the attention and support you deserve at PatientsLikeMe. Don't miss these guidelines for how to increase the responses to your posts and be a part of it all.
How to get yourself out of a bad mood
What have you found helps to change your mood? From listening to music to cooking to journaling, share your battle-tested tricks and absorb the wisdom of other members.
GETTING TO KNOW YOU
Thank you to everyone who shared with us via newsletter interviews in 2009. To start off the new year, we wanted to highlight some of the personal insights you've had over the last year and other examples of "learning in action" at PatientsLikeMe. Here's to discovering even more wisdom together in 2010!
• "The mood tracking here at PatientsLikeMe is helpful. I have my very best time in the night hours. I believe that is so because it is the one for sure time I can be alone with my self and the quiet." - zoomer
• "Yes, I still battle with depression and chronic pain. Sometimes, like now, my anxiety is very high. But logging on PatientsLikeMe gives me an outlet for my anxiety and my loneliness. I read of younger people than myself, dealing with some of the things I have dealt with in my life, and if I can offer encouragement or a suggestion, I feel like my life with depression means something." - DARA25
• "I have noticed a HUGE improvement in my moods since adding Lamictal (in March) to the Paxil that I still take. I know this because I can see the change from my mood charts on my profile in the last two years. SO, my advice is this: don't get too caught up in what diagnosis "label" you're given, but rather see if the med you're given works better. Apparently, a "bipolar" med works better for me, even though I've never really had manic episodes and don't consider myself bipolar.... " - tiredoftired
• "PatientsLikeMe is one of the few places I can be open about my illness without any fear of negative reactions. And I learn so much from the others here. Everyone has something to offer." - GP1967
WHAT'S NEW AT PATIENTSLIKEME
• Hopefully by now you've all had a moment to reflect on what happened in 2009. We did exactly that with our recent "Year In Review" blog entry. Don't miss this inspiring recap of all of the community milestones, research undertakings and business strides we achieved over the last year.
• Winter has to end sometime (thank goodness), and when it does, we'll be ready. We're continuing our sponsorship of "Team PatientsLikeMe" at walk/run events this year, and we'll also be rolling out updated Tell The World materials for use at these anticipated events. Look for more details in the February newsletter.
THIS MONTH'S SITE IMPROVEMENTS
We are constantly working to improve our site. In this section, we'll keep you up-to-date on new tools and features designed to make your PatientsLikeMe experience even better.
Here are our top functionality enhancements for January:
• Think you're experiencing a treatment side effect? You can now report it at PatientsLikeMe. Your side effect will display on your profile along with your symptoms, but when you roll over it, it will show which treatment it's associated with. Hopefully this will give us all a better understanding of what's a symptom...and what's a side effect. Ready to report? There are two ways:
     o Enter it as a symptom, and then answer the questions about when it started, how severe it is and whether you think it was caused by your condition or a treatment. If you believe it to be a side effect, you can then select which treatment you think is responsible.
     o Alternatively, you can add a side effect to an existing treatment on your Treatment History page. Just click "Report new side effect" under Actions for that particular treatment.
• Better tagging, better forum searches. We've implemented an automatic "Did you mean....?" tag warning that suggests alternatives when you are tagging a forum post. The goal is to reduce misspellings and consolidate tags, as we've found that tags are most helpful when they can be used repeatedly. Let us know how the new "hint" system is working for you.
• We've added a guide to your Treatment History page. Check out these helpful instructions on what you can do...and where to do them! Click on "Show Guides" to get started.
Newsletter archive
Jul 2013
May 2013
Apr 2013
Mar 2013
Feb 2013
Jan 2013
Dec 2012
Nov 2012
Oct 2012
Sep 2012
Aug 2012
Jul 2012
Jun 2012
May 2012
Apr 2012
Mar 2012
Feb 2012
Jan 2012
Dec 2011
Nov 2011
Oct 2011
Sep 2011
Aug 2011
Jul 2011
Jun 2011
May 2011
Apr 2011
Mar 2011
Feb 2011
Jan 2011
Dec 2010
Nov 2010
Oct 2010
Sep 2010
Aug 2010
Jul 2010
Jun 2010
May 2010
Apr 2010
Mar 2010
Feb 2010
Jan 2010
Dec 2009
Nov 2009
Oct 2009