PatientsLikeMe Newsletter Issue 29 - November 2009
MONTHLY MUSINGS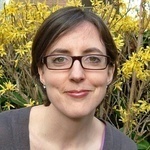 November is National Family Caregivers Month. To raise awareness of caregivers and their extraordinary efforts, ALSA is running a series of caregiver stories and seminars while the MDA is offering a caregiver video series. Both sites offer free caregiver e-cards as well, making it easy to honor the caregivers in your own life.
At PatientsLikeMe, our hats are off to all ALS caregivers. As this recent post highlights, it is vital for every ALS family to think ahead and plan for what happens when caregivers get sick themselves. It's also important that caregivers know how and where to reach out for help when their reserves are running low. Thankfully many PALS and CALS have shared valuable advice and resources for this very situation. Learn from our veterans how to involve family and friends in your care, as well as tap into support services.
--Emma Willey, Community Manager
JOIN THE CONVERSATION
Check out some of the hot topics in the forum. Then jump in with your own questions and answers!
Can Viagra fight fatigue?
Fatigue can be a devastating symptom of ALS. One member describes how Viagra, which treats erectile dysfunction, improved his fatigue. Share your own experiences.
The window of opportunity for feeding tubes
Can you get a PEG with a FVC of less than 50%? What's the procedure at that stage? Discuss whether there is "a narrow window of opportunity" or not.
Who has gotten a swine flu shot?
Swine flu (aka H1N1 influenza) vaccinations became available in October. Have you gotten one, and if so, what was your experience like? Any side effects? Chime in today.
A whole new kind of sex talk
In this funny thread, a member shares how sex now involves phrases like "Ouch a cramp" and "Oh my hip." Can you relate? Discuss how to use humor to deal with these changes.
GETTING TO KNOW YOUR PALS
At PatientsLikeMe, we believe in getting to know the person, not just the "patient." That's why we interview PALS each month to find out more about how they approach life. This month we are pleased to feature joho, a three-star member from Marina del Rey, California.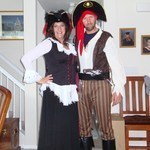 1. What's your favorite wintertime activity?
My favorite wintertime activity is visiting with the family. I was in the military for 30 years and was stationed all over the world, but the military honors the Thanksgiving and Christmas holidays and places a top priority on letting their troops spend time with their families at these times of the year (subject to military operations of course).
On the holidays I got to spend time with my spouse, kids, mom, dad, sisters and brother-in-laws. That was so special and kept our family very close. We went skiing, snowshoeing, sledding and everything we enjoyed when we were young. And of course the family dinners and gifts as well. To keep our family tight was not just a tradition, it was a passion. We love our family and these are the best times of all.
2. What do you have in abundance in your life?
I have a plethora of great memories! So many good times. I traveled the world, served our country, got to fly fighter jets, steer huge ships through shallow waters and got to give advice to the President of the United States. I am so happy with the course of my life that I would change nothing other than ALS. This has been the dream of a lifetime, but we will keep on fighting this battle against ALS.
3. How does your condition affect your approach to Thanksgiving?
I have the bulbar onset so I can't swallow, so I will miss my turkey and dressing, but maybe I can put it in through the feeding tube. But the important thing is spending time with my family, and I will be there in Salem, Oregon, with my mom and dad, my sisters, my spouse and my daughter. That is the highlight of the whole year!
4. What keeps you coming back to PatientsLikeMe?
I find PatientsLikeMe very helpful. To get the honest assessment of the patients experiencing ALS is of incredible value. Sometimes the doctors predict other symptoms and sometimes not, but when you log on to PatientsLikeMe, you get an honest assessment of what you face and what's not likely. You also get the value of supplements like feeding tubes, DynaVox machines and wheelchairs. It's also incredibly helpful to find out about the research. Also the statistics you get regarding symptoms, prescriptions, supplements, etc. is very statistically important. I find the PatientsLikeMe website to be the best reference point for ALS.
WHAT'S NEW AT PATIENTSLIKEME
• Have you taken the new member survey about who is using PatientsLikeMe (sent by our research team)? If not, it's just a click away! Thanks to all of you who took a few minutes to answer our questions already. You're helping us improve our research, while helping other members learn more about who makes up this community. And, as always, stay tuned for the results.
• Are we #2 or #1? You decide! PatientsLikeMe is currently ranked in second place in The Huffington Post's "Ultimate Game Changer in Wellness" survey. Vote now and help us get to the top spot by rating PatientsLikeMe's ability to "change the game." Thanks to those who voted already!
• In other award news, PatientsLikeMe was honored to be one of 30 final nominees for the ThinkSocial Awards, which recognize innovation in social media. Again, thanks to all of you who voted for us.
• How do we know that PatientsLikeMe is part of a larger movement? If there's an article about how technology and the web can empower patients, chances are PatientsLikeMe is in there. Check out these recent articles in The Washington Post ("Web health sites harness the power of social networks") and The Boston Globe ("10 cc's of technology, stat!").
• Did you hear about our newly expanded Fibromyalgia/Chronic Fatigue Syndrome/Myalgic Encephalomyelitis Community (CFS/ME)?  If you know anyone with CFS/ME, please invite him or her to join today. We've posted this news and a lot of other exciting announcements on our blog in the past few weeks. Check back often and leave us your comments.
• Finally, our new Epilepsy Community is now accepting beta users. If you know someone with epilepsy, please invite him or her to join today.
THIS MONTH'S SITE IMPROVEMENTS
We are constantly working to improve our site. In this section, we'll keep you up-to-date on new tools and features designed to make your PatientsLikeMe experience even better.
Here is our top functionality enhancement for November:
• If you've found our Treatment Reports valuable in the past, you're really going to love them now. We've just launched a major upgrade so that our Treatment Reports provide more information, are easier to read and include better links to other resources. Check out our YouTube video to learn more!
Newsletter archive
Jul 2013
May 2013
Apr 2013
Mar 2013
Feb 2013
Jan 2013
Dec 2012
Nov 2012
Oct 2012
Sep 2012
Aug 2012
Jul 2012
Jun 2012
May 2012
Apr 2012
Mar 2012
Feb 2012
Jan 2012
Dec 2011
Nov 2011
Oct 2011
Sep 2011
Aug 2011
Jul 2011
Jun 2011
May 2011
Apr 2011
Mar 2011
Feb 2011
Jan 2011
Dec 2010
Nov 2010
Oct 2010
Sep 2010
Aug 2010
Jul 2010
Jun 2010
May 2010
Apr 2010
Mar 2010
Feb 2010
Jan 2010
Dec 2009
Nov 2009
Oct 2009