PatientsLikeMe Newsletter Issue 18 - October 2009
MONTHLY MUSINGS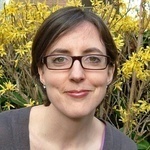 Autumn snuck in and brought another change in scenery. But what about you - are you changing too?
One member recently shared her determination to see the positive in this inspiring thread. She says, "Looking at life, sometimes there is a fun turn to it. One wonders just how we can all live. There is only one solution and a very simple one that everybody seems to forget whenever they get sick or anything befalls them. The answer is attitude to life."
Have you been able to shift your own perspective? For a little inspiration - or just for reinforcement - don't miss this wonderful poem about how anything is possible as well as this powerful quote about how self esteem can start a revolution.
--Emma Willey, Community Manager
JOIN THE CONVERSATION
Check out some of the hot topics in the forum. Then jump in with your own questions and answers!
Fewer cases of HIV reported in women?
When it comes to statistics, all may not be what it seems. Discuss the contradictions found in the data on HIV and AIDS in women - and how CDC definitions play a role.
Avascular necrosis (AVN) of the hips
Learn about a member's experience with avascular necrosis (AVN), which is associated with certain HIV medications. Share your own stories and warning signs.
I'd like to be a father someday
Does the HIV virus survive when you freeze sperm? What is "sperm washing"? Discuss how these techniques affect the risk of virus transmission from parent to child.
Methicillin-resistant Staphylococcus aureus (MRSA)
A member has a relative who acquired MRSA in the hospital. Learn what HIV patients need to know about this type of Staph infection - and how you can protect yourself.
GETTING TO KNOW YOU
At PatientsLikeMe, we believe in getting to know the person, not just the "patient." That's why we interview patients each month to find out more about how they approach life. This month we are pleased to feature new2theclub, a three-star member from Essex, United Kingdom.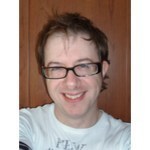 1. What puts a smile on your face?
The simplest of things really: catching up with friends, good food, a night in front of the TV. These are the things that have been constant throughout the many changes in my life. I'm very lucky that I have these things, which can pull me out of feeling blue.
2. What obstacles have you overcome recently?
I found this a difficult question really. For me, obstacles are just normal challenges that life throws at you. You either have to pick yourself up, dust yourself down and carry on as best you can, or you give in and fall apart.
Obviously last year when I was diagnosed was a challenge and I did my fair share of crying and questioning why, but I decided to focus on what I could do to make the best out of a horrible situation, I researched clinics and educated myself as best as I could. I suppose I was taking back control. Also finding the strength to recover from Pneumocystis carinii pneumonia (PCP) was a little tough! Other than that, going back to work and proving that I wasn't dead yet, was another challenge I needed to face head on.
3. How would you describe your attitude on life?
That life is for living - there's plenty of time to rest when I'm dead! As most people know I use my humor to get me through the moments where others may sit and think of the negative. I'm very lucky to have friends and family who support me. And my partner ensures that my life is normal. I definitely appreciate life a bit more since my diagnosis, and from time to time that allows me to be a little more selfish. I suppose the way I look at it, I'm not the only person in the world to have something bad happen to them. I'm just luckier than some that I have other things in my life to balance it.
4. What features of PatientsLikeMe do you use most?
I tend to use the forum the most. Not necessarily to add anything, but to read through others' posts. There is great wisdom, laugh-out-loud funnies, and occasionally ignorance, but all these things make it a little more "real." I use everything else on an "as and when" basis, but PatientsLikeMe is first and foremost a place where I can talk to people who (for the most part) understand. For me, that's invaluable.
WHAT'S NEW AT PATIENTSLIKEME
Forget medical privacy? Yes, that's what he said. Don't miss the latest buzz-worthy article about our Chairman and Co-Founder Jamie Heywood and PatientLikeMe's groundbreaking vision in last month's WIRED Magazine. It was featured as part of an annual WIRED series called The Smart List: 12 Shocking Ideas That Could Change the World.
As further evidence of PatientLikeMe's growing role as a thought leader, Jamie recently gave a "rapid-fire presentation" on the future of medicine at the 2009 Gov 2.0 Summit. Check out the five-minute video on YouTube and feel free to add a comment with your own thoughts about what helps patients achieve the best possible outcome.
In June, we announced our new partnership with global biopharma company UCB to develop a new community for people with epilepsy. We're now pleased to report that in just a few weeks our Epilepsy Community will be soft launching. We're excited to give epilepsy patients a voice in advancing research. We're also gratified to partner with a company that aligns with our core values - something that's very important to us, as we've blogged about previously.
Check out our recent interview with UCB's Vice President of Clinical Research, Peter Verdu, MD, to learn more about UCB's patient-centric approach. This PharmExec.com article also does a good job of explaining our partnership. Finally, make sure to tell anyone you know with epilepsy about the new community and to send us any feedback or questions you have about this partnership.
Newsletter archive
Jul 2013
May 2013
Apr 2013
Mar 2013
Feb 2013
Jan 2013
Dec 2012
Nov 2012
Oct 2012
Sep 2012
Aug 2012
Jul 2012
Jun 2012
May 2012
Apr 2012
Mar 2012
Feb 2012
Jan 2012
Dec 2011
Nov 2011
Oct 2011
Sep 2011
Aug 2011
Jul 2011
Jun 2011
May 2011
Apr 2011
Mar 2011
Feb 2011
Jan 2011
Dec 2010
Nov 2010
Oct 2010
Sep 2010
Aug 2010
Jul 2010
Jun 2010
May 2010
Apr 2010
Mar 2010
Feb 2010
Jan 2010
Dec 2009
Nov 2009
Oct 2009