PatientsLikeMe Newsletter Issue 17 - October 2009
MONTHLY MUSINGS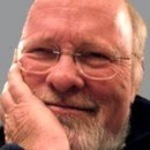 Every day in our forum, many of you share how your mood condition impacts your daily activities. From getting out of bed to running errands to taking care of the kids, you've been open about how your life is affected. Coping tips are a major part of discussions.
Here are some recent forum threads where you can chime in and offer your own battle-tested coping strategies.
• The importance of routines and structure
• What's it going to take to be happy?
• Helpful books, authors and other sources
• What are your coping strategies?
• Prayers, petitions and pleas
Thanks to everyone for sharing their coping tips.
--Tim Horgan, Community Manager
JOIN THE CONVERSATION
Check out some of the hot topics in the forum. Then jump in with your own questions and answers!
What side effects have you had with Lamictal?
A member is nervous about starting Lamictal. If you take this mood stabilizing drug, share your experiences with side effects, interactions with birth control and more.
Kindness is catching
Have you encountered random kindness? Can "paying it forward" uplift your outlook? Share moving stories of kindnesses you've received - and bestowed.
What pharmacy do you use and why?
A member has had trouble with pharmacies not carrying her medications. Are national chains better...or worse? Weigh in on the best pharmacies for Mood patients.
Memory problems, word-fishing and more
Is forgetfulness associated with Mood Conditions? Exchange advice about how to identify the causes and deal with temporary or ongoing memory issues.
GETTING TO KNOW YOU
At PatientsLikeMe, we believe in getting to know the person, not just the "patient." That's why we interview patients each month to find out more about how they approach life. This month we are pleased to feature chloej, a three-star member from North Carolina.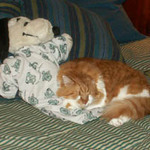 1. What puts a smile on your face?
The main thing that puts a smile on my face is my family: a supportive husband of 40 years (who has put up with a lot during those years), two grown daughters (who have established positive, independent lives), and two beautiful granddaughters (ages 5 and 7).
And, of course, I need to include my current cat, Winston. I know I am blessed to have these people around me, especially when I read about the pain experienced by many in the forum. But sometimes, when the depression overwhelms me, I forget how fortunate I am, and the smile goes away. But even then, they are there for me.
I also smile when I go to the mountains or the beach - especially when I can see a beautiful sunrise or sunset. I am fortunate because we live about three hours from either the mountains or the beach. I went to the beach in late September where I saw and got some great photos of sunrises and sunsets. (My husband does not understand why I need so many photos of these.) But I get a sense of peace when I am in either of these places. I guess you could call it the presence of God or the greatness of the Universe or just the basic beauty of Nature. No matter what one chooses to call it, it makes me smile.
Finally, there is music. My life would not be complete without music. It is a part of who and what I am. Whether I am listening to a Grieg piano concerto, playing a Mozart sonata on the piano, or tapping my foot to good, Southern bluegrass, music almost always makes me smile.
2. What obstacles have you overcome recently?
My biggest surmountable obstacle right now is my foot. Last summer (2008) the doctors did lots of tests and could not figure out why my foot was bothering me. About two months ago, a different podiatrist looked at the same MRI and said I had a stretched tendon and a torn tendon. I have been wearing a very "stylish boot" for six weeks. They then decided the boot was too large and I am to come back after wearing a smaller boot for another month. For obvious reasons, I am not happy. But I will overcome this, given enough time.
Then I need to look ahead. I really want to be outside trying to walk. This is difficult for me under the best of circumstances. Sometimes it is hard to just walk out the door in order to walk, and so this is a major obstacle for me to overcome. I have also wanted to join a Gentle Yoga class to help combat the aging muscles and stiff joints I am starting to experience. That is difficult for me too - to go out and join a group of strangers.
So, at this point, it is more obstacles I want to overcome in the immediate future: first the healing of the foot (which I cannot control), then starting to walk, and then beginning a Gentle Yoga class. Hopefully, within the next couple of months, I will be able to say I have become successful at overcoming these obstacles to physical recovery. Rather than looking behind, I need to be overcoming the obstacles ahead.
3. How would you describe your attitude on life?
When I am depressed, like I am now, my attitude on life is very negative. Nothing is possible, and there is no hope for the future. It is a dark pit most of us have been in at one time or another. Therefore, since I am currently very depressed, it is very difficult to write about my attitude when my depression is under control. Deep down, I know that such a time exists. It just doesn't feel like it at the moment.
I would not describe myself as a religious person but rather as a spiritual one. I have had more than my share of bad experiences with various organized religions. I think the most important thing we can do in life is to find a way to help others, which often results in our helping ourselves. It doesn't have to be something big and fancy. I have recently become obsessed with knitting and crocheting. It really does help me keep going. So I have started knitting/crocheting scarves, which I will then donate to a woman's shelter. It will hopefully help someone while giving me an outlet for something important and useful to me.
Finally, I think it is important to have something, anything to look forward to. Again, it does not have to be big and fancy. I will have my granddaughters come stay for a few days next week. It has given me something to look forward to and is thus keeping me going, even though I am struggling right now. Unless I can see something to look forward to in the future, I lose my reason to live. And, I think, that is even more important when the depression takes over. For life to be meaningful, we need something, anything to look forward to.
4. What features of PatientsLikeMe do you use most?
I use Instant Mood and the forum the most, but for different reasons.
• Instant Mood is specifically used by me and my psychiatrist. Since I have rapid cycling bipolar disorder, I try to enter my Instant Mood level and especially the answer to the (too limited) "Why?" question at least once, if not twice, a day. I then print out the entries and take them to my weekly appointment with my psychiatrist. When he asks me how my week was, it used to be difficult to remember what my moods were. Now, he can see exactly when I was up or down, and even more importantly, why. Since I started doing this, it has helped us see trends. It has also made it easier for him to see the effects of any medicine changes he has made. That has been a definite plus in my treatment.
• The forum is used to communicate with others in the PatientsLikeMe community. While I have not tended to develop my own topics, I do try to actively post on other topics. I know that I certainly learn a lot from what others have written. It may be an indirect post or it may be in response to a post I might have written. In addition to what I might learn, I also hope that at least some of my posts are beneficial to others who visit a given topic. Therefore, the forum serves two purposes for me: it gives me an opportunity to learn while I am hopefully helping other members.
WHAT'S NEW AT PATIENTSLIKEME
Notice a new face in the Monthly Musings section? If you haven't heard, Maureen Oakes has taken on a new role at PatientsLikeMe. She's now the Product Manager, which means she'll no longer be doing community management. But don't worry - you're still in good hands. Tim Horgan has been involved in managing our MS, ALS and HIV communities for years, and he'll now be watching over this community as well. Drop him a line if you have any questions or want to say hello.
Forget medical privacy? Yes, that's what he said. Don't miss the latest buzz-worthy article about our Chairman and Co-Founder Jamie Heywood and PatientLikeMe's groundbreaking vision in last month's WIRED Magazine. It was featured as part of an annual WIRED series called The Smart List: 12 Shocking Ideas That Could Change the World.
As further evidence of PatientLikeMe's growing role as a thought leader, Jamie recently gave a "rapid-fire presentation" on the future of medicine at the 2009 Gov 2.0 Summit. Check out the five-minute video on YouTube and feel free to add a comment with your own thoughts about what helps patients achieve the best possible outcome.
In June, we announced our new partnership with global biopharma company UCB to develop a new community for people with epilepsy. We're now pleased to report that in just a few weeks our Epilepsy Community will be soft launching. We're excited to give epilepsy patients a voice in advancing research. We're also gratified to partner with a company that aligns with our core values - something that's very important to us, as we've blogged about previously.
Check out our recent interview with UCB's Vice President of Clinical Research, Peter Verdu, MD, to learn more about UCB's patient-centric approach. This PharmExec.com article also does a good job of explaining our partnership. Finally, make sure to tell anyone you know with epilepsy about the new community and to send us any feedback or questions you have about this partnership.
Newsletter archive
Jul 2013
May 2013
Apr 2013
Mar 2013
Feb 2013
Jan 2013
Dec 2012
Nov 2012
Oct 2012
Sep 2012
Aug 2012
Jul 2012
Jun 2012
May 2012
Apr 2012
Mar 2012
Feb 2012
Jan 2012
Dec 2011
Nov 2011
Oct 2011
Sep 2011
Aug 2011
Jul 2011
Jun 2011
May 2011
Apr 2011
Mar 2011
Feb 2011
Jan 2011
Dec 2010
Nov 2010
Oct 2010
Sep 2010
Aug 2010
Jul 2010
Jun 2010
May 2010
Apr 2010
Mar 2010
Feb 2010
Jan 2010
Dec 2009
Nov 2009
Oct 2009