PatientsLikeMe Newsletter Issue 9 - October 2009
MONTHLY MUSINGS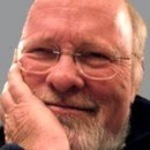 Every day in our forum, many of you share how your fibromyalgia impacts your daily activities. From getting out of bed to running errands to taking care of the kids, you've been open about how your life is affected. Coping tips are a major part of discussions.
Here are some recent forum threads where you can chime in and offer your own battle-tested coping strategies.
• Stress relievers for really bad days
• Fibro and children - share your stories
• Tips for coping with cognitive dysfunction
• Diet and exercise for fibro patients
• When all you want is to be left alone
Thanks to everyone for sharing their coping tips.
--Tim Horgan, Community Manager
JOIN THE CONVERSATION
Check out some of the hot topics in the forum. Then jump in with your own questions and answers!
Everything you ever wanted to know about Lyrica
It's the most common medication taken in the fibromyalgia community. Whether you are on Lyrica or have discontinued, add your stories and learn something new today.
The worst flare-up...and the worst treatment too
Read about one member's "worst flare-up ever" and weigh in on the way she was treated by her PCP. What was the worst incident for you? And how did your doctor respond?
Share your experience with Cymbalta
Are you on Cymbalta? What side effects have you had? Contribute your knowledge to help others learn the risks and benefits of this antidepressant/pain medication.
Alternative medicine and natural remedies
Wondering where you can learn about alternative treatments for fibromyalgia? Get helpful pointers to various PatientsLikeMe resources in this thread.
GETTING TO KNOW YOU
At PatientsLikeMe, we believe in getting to know the person, not just the "patient." That's why we interview patients each month to find out more about how they approach life. This month we are pleased to feature minnielee, a three-star member from Playa Del Rey, California.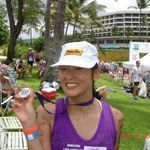 1. What puts a smile on your face?
Another person's smiling face puts a big smile on your face. I feel that there aren't enough people out there who smile at others, or even smile at themselves. It makes me happy to see someone walking around smiling, because that is how I am every day. Smile at someone...you will make his or her day! Smiling is a contagious activity, and all for the better. It will make you feel better too, just by smiling, even when no one is looking.
2. What obstacles have you overcome recently?
About two months ago, I crashed on my bike on a very heavy-traffic road. I almost got hit by an oncoming car, but by a true blessing, the car was able to stop right before me. I fell on my head, and I was wearing a helmet, but the impact was pretty hard. I passed out for some time, and I landed on my right shoulder and hip as well.
For a couple of weeks, I was not only very shaken up by the accident but I was in a lot of pain as well (but all the exams gave me the comfort that there was no serious damage, thank God). I didn't want to get back on the bike, which was ironically what got me back to being healthy. Lack of exercise and my weakened mind almost had me succumb to my pain on a daily basis. But I knew that was not where I wanted to go back to.
It took me a while to get my mindset back on the right track so that I can live healthy and exercise diligently again. Finally I remembered what made me a healthier person over the recent years and thought about those who are not able to exercise at all because of their severe symptoms. This enabled me to get back on the bike and start doing other exercises as well. Now I appreciate my health even more, let alone just the simple fact that I'm still alive!
3. How would you describe your attitude on life?
My key attitude in life is my belief that everyone is entitled to live a wonderful, fulfilling and joyful life. This belief let me to pursue an active treatment and healing process from fibromyalgia in the last five years of my life - because I knew, despite the pain and the struggle, I was meant to live a great life.
4. What features of PatientsLikeMe do you use most?
My favorite feature of PatientsLikeMe is the FMRS update - when I see the chart from several years back, I am amazed to see the progress I have been able to make. It was a culmination of hard work and small achievements along the way. It also keeps me on check every time I update my symptoms, as a reminder to keep on keeping on with my efforts to manage the pain and make the most out of my life.
WHAT'S NEW AT PATIENTSLIKEME
Notice a new face in the Monthly Musings section? If you haven't heard, Maureen Oakes has taken on a new role at PatientsLikeMe. She's now the Product Manager, which means she'll no longer be doing community management. But don't worry - you're still in good hands. Tim Horgan has been involved in managing our MS, ALS and HIV communities for years, and he'll now be watching over fibromyalgia as well. Drop him a line if you have any questions or want to say hello.
Forget medical privacy? Yes, that's what he said. Don't miss the latest buzz-worthy article about our Chairman and Co-Founder Jamie Heywood and PatientLikeMe's groundbreaking vision in last month's WIRED Magazine. It was featured as part of an annual WIRED series called The Smart List: 12 Shocking Ideas That Could Change the World.
As further evidence of PatientLikeMe's growing role as a thought leader, Jamie recently gave a "rapid-fire presentation" on the future of medicine at the 2009 Gov 2.0 Summit. Check out the five-minute video on YouTube and feel free to add a comment with your own thoughts about what helps patients achieve the best possible outcome.
In June, we announced our new partnership with global biopharma company UCB to develop a new community for people with epilepsy. We're now pleased to report that in just a few weeks our Epilepsy Community will be soft launching. We're excited to give epilepsy patients a voice in advancing research. We're also gratified to partner with a company that aligns with our core values - something that's very important to us, as we've blogged about previously.
Check out our recent interview with UCB's Vice President of Clinical Research, Peter Verdu, MD, to learn more about UCB's patient-centric approach. This PharmExec.com article also does a good job of explaining our partnership. Finally, make sure to tell anyone you know with epilepsy about the new community and to send us any feedback or questions you have about this partnership.
Newsletter archive
Jul 2013
May 2013
Apr 2013
Mar 2013
Feb 2013
Jan 2013
Dec 2012
Nov 2012
Oct 2012
Sep 2012
Aug 2012
Jul 2012
Jun 2012
May 2012
Apr 2012
Mar 2012
Feb 2012
Jan 2012
Dec 2011
Nov 2011
Oct 2011
Sep 2011
Aug 2011
Jul 2011
Jun 2011
May 2011
Apr 2011
Mar 2011
Feb 2011
Jan 2011
Dec 2010
Nov 2010
Oct 2010
Sep 2010
Aug 2010
Jul 2010
Jun 2010
May 2010
Apr 2010
Mar 2010
Feb 2010
Jan 2010
Dec 2009
Nov 2009
Oct 2009