Male, 51 years
Newton, MA
Jamie Heywood

Co-Founder, Chairman
PatientsLikeMe
See less
---
About jamie
Along with Ben and Jeff, I am the co-founder and Chairman of
PatientsLikeMe 
and the founder and former CEO of the
ALS Therapy Development Institute
. Since Stephen's
(alsking101)
diagnosis in 1998, we have learned so much about what patients need to know. We hope to help patients share their knowledge with others. PatientsLikeMe and ALS TDI come from the concept of wanting to find answers for today's patients.
My Brother: Stephen, 1969-2006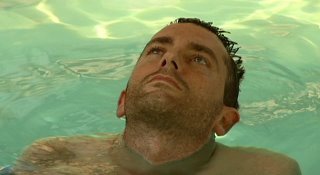 Things need to change

Our medical system could be better in so many ways, and over the last decade my passion has been to find ways to both improve the way treatments are developed for disease and the way patients receive medical care.
PatientsLikeMe is changing the rules in medical care by giving patients in-depth information on outcomes, treatments and symptoms that they can use to make more effective decisions on managing life-changing illness.  What we measure, we improve.  I hope that PatientsLikeMe gives patients the power to measure their disease outcomes and gives everyone the ability to improve them. 
To accelerate the development of new treatments, I founded ALS TDI in 1999 after Stephen was diagnosed.  ALS TDI is the world's first non-profit biotechnology company and has become widely recognized as one of the most promising and innovative research organizations.  ALS TDI implemented an industrialized therapeutic validation process and built a world class discovery program.  We were the first organization to run an open research program, posting in real time the results of our studies for patients, doctors, and the research community.  Over 100 families have joined with Stephen and my family to fund ALS TDI.  Overall, during my time as CEO of ALS TDI, we raised 50 million dollars including the historic discovery partnership in 2007 with Augie's Quest and the Muscular Dystrophy Association.  As an active board member, I believe ALS TDI is the best non-profit investment any patient or family that wants to accelerate effective treatments for ALS can make.
Thank you for joining my brother and my family in sharing your own experiences on PatientsLikeMe. You are working to help others and create an environment that improves care and accelerates the development of new treatments.
Activity
Comments: 1 update, 12 for others

Member since: Dec 20, 2005
Last Login Sep 27, 2017