Male, 42 years
NC, United States
See less
---
About Persevering
I was diagnosed with Bulbar Onset ALS at age 39. I have been married to my wonderful wife, Kelly, for 17 years and also have 2 terrific children, a son age 15 and daughter age 12. I am fortunate to have very supportive family and friends.
I worked for 18 years as a mechanical engineer and most recently as a project manager for a high-end residential builder.
I have always been very athletic and spent about 10 years racing bicycles to the semi-professional level and also have run marathons, endurance trail runs, etc.  I've read that athletic people are more suspectible to ALS and I wonder if the many years of pushing my body to the limit of endurance have helped set ALS in motion.
Still using what I've got, while I can (could) - April 2010 
Backpacking with my Buddy, Otis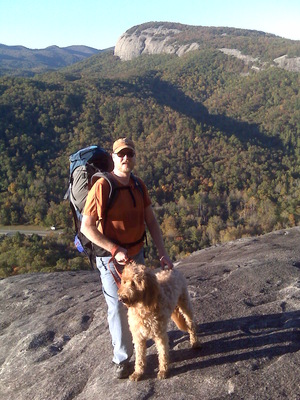 My kids and I with Otis - Hiking
My wife and I
 My famly vacationing in Puerto Rico December 2010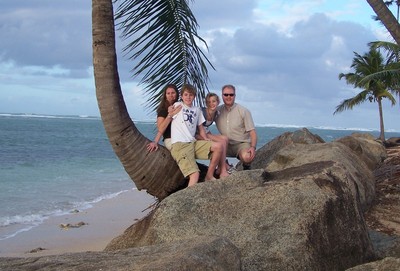 My kids and I December 2010
Dr. Horton, from the CDC, and I meet at Advocacy Days. I am honored to be participating in the ALS Registry Meeting in September 2011 as a PALS representative!!!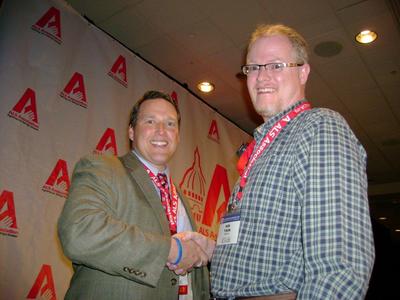 Me on Capitol Hill during ALS Association's Advocacy Day, May 2011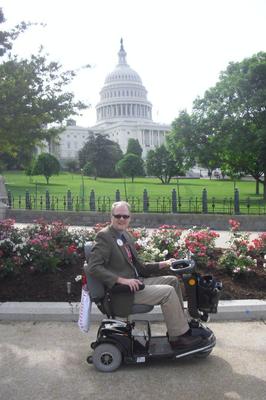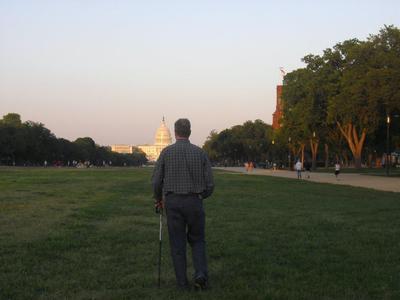 Meeting SmoothS at Dec.2010 International Symposium on ALS/MND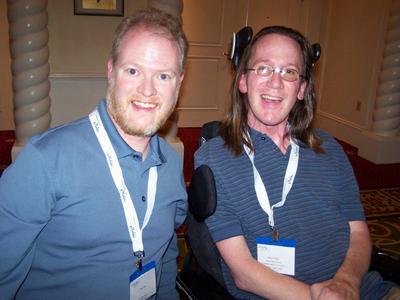 Meeting PatientsLikeMe's Emma Willey October 2011: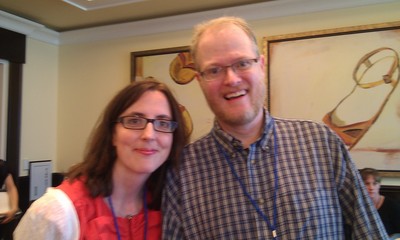 My wife and I advocating for ALS on Capitol Hill January 31, 2012: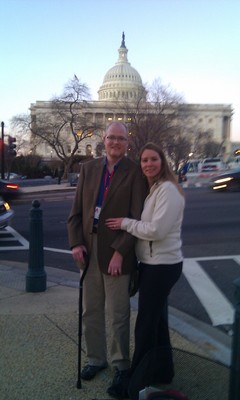 Participating on expert panel for ALS Biorepository program for National ALS Registry, March, 2012: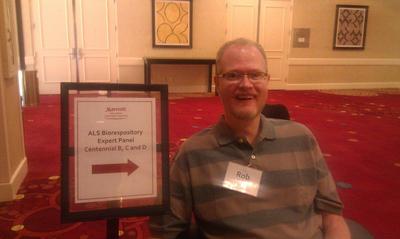 Talking with Senator Kay Hagan May 2012 at Advocacy Day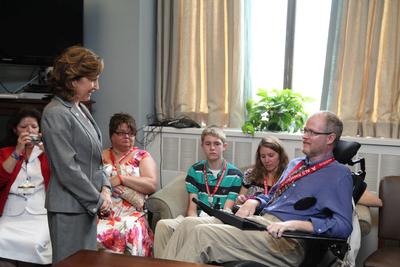 Activity
Comments: 1 update, 4 for others
My CareTeam
Member since: Apr 07, 2010
Last Login Sep 17, 2012