Female, 60 years
Los Angeles, CA
Primary condition
First symptom

Diagnosis
Interests
See less
---
About bionicglo
19/29/08 I underwent a 3rd liver and a 1st kidney transplant. My 1st liver was in 1984, 2nd 1998. During the 2nd I was in a coma for 6 weeks and had 5 surgeries while in the coma. I have 2 hip and knee replacements. I'm the 1st woman in the world to have 2 children after a liver transplant. Check out my book FOUR LIVERS AND NO FUNERAL now available at Balboa Press,
http://bookstore.balboapress.com/AdvancedSearch/Default.aspx?SearchTerm=Gloria%20Edel
Above all, I'm a survivor. My health has always been at the forefront of my life, and therefore I've made it a positive tool, rather than a burden. I'm constantly adjusting my body, whether it's extensive exercising, modifying because of arthritis or re-aligning my knees, my hips or any part of my body, I'm determined to stay in the best shape I can with al the issues I have.
Being riddled with ostheo-arthritis, means I have to stretch a lot after spinning. Although I have fake hips and knees, I am very flexible and pride myself in doing the splits despite my knew joints. Spinning keeps my lungs clear and my heart strong and my weight down. I've been told that I'm too thin, and my response is thank you. I refuse to put more weight on my new limbs. I also refuse to burden my new liver and kidney.
I decided many years ago that my drink of choice is water. Therefore I don't drink anything else. Alkaline water keep me hydrated. If I go out to dinner, I allow myself sparkling water. But I would say that my alkaline water bottle follows me around like a security blanket. No coffee, no tea, absolutely no softdrinks or fruit juice.
My other passion besides sports is languages. I speak eight and have to keep up iwth them all every day. I continue to study Chinese, my latest language, because it happens to be a never ending endeavor thanks to the desire to read and write. I also continue to study Russian. I speak all my languages fluently because, well...otherwise I can't declare I speak them. What else is there about me? Plenty but the aboce are the major strokes.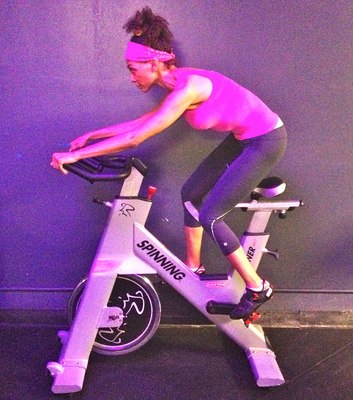 Interests
Activity
Comments: 6 updates, 1 for others

Member since: Nov 02, 2010
Last Login Nov 26, 2013