Lots of companies say they're mission-driven, but at PatientsLikeMe, it's in our DNA
The work we do is challenging, rewarding, always evolving, and often complicated. But it's never boring. This is your chance to join a close-knit gang of smart, passionate people who are as excited as ever about changing the future of healthcare. And we're growing like crazy. Join us and we'll make that future together.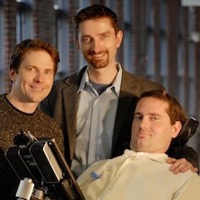 Our story
Inspired by their brother Stephen's journey with ALS, Ben and Jamie Heywood, along with their longtime friend Jeff Cole, created PatientsLikeMe as a health data-sharing platform.
PatientsLikeMe is a platform that helps patients improve their outcomes by connecting with and learning from thousands of others just like them. Here patients can share their experience, and in the process they help the next person diagnosed learn what could really work for them and they help researchers shorten the path to new treatments.

Our work helps 500,000+ patients with 2700+ conditions live better, together
We're transforming how patients manage their own condition...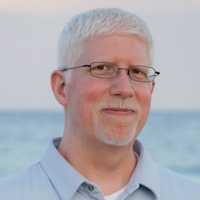 Garth, living with cancer
"It certainly doesn't help me to keep my symptoms or my side effects secret. I feel that I owe other patients my experience. If I donate my data, if I share with an organization that can put it together and see a pattern... I'm helping all of the patients."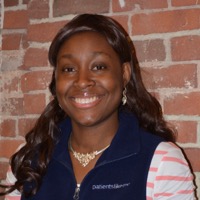 Letitia, living with epilepsy
"I've made it my passion to share my story and resources with others who are suffering and/or know someone who is suffering from uncontrollable seizures and epilepsy."

We're on a mission, but we have fun, too
PatientsLikeMe takes our culture as seriously as our mission. From multiple team events like fundraising 5ks and volunteer opportunities to book clubs, karaoke nights and of course annual holidays like May the 4th, Pi Day and Thanksgiving potluck we believe the team that works together should celebrate and play together!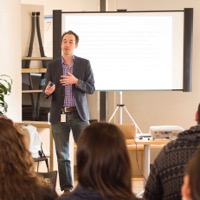 Journal Club
Journal Club brings everyone together on Fridays for an informal presentation from a guest speaker — we've had everyone from Harvard PhDs to a four-star general.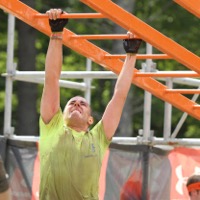 Office hangouts
We do all sorts of fun activities together - karaoke nights, happy hours, potlucks, you name it. There are a lot of great people here, so we enjoy getting to know each other!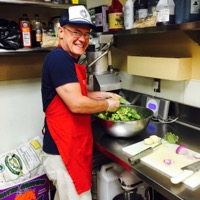 Volunteering opportunities
Volunteering opportunities – There are so many great organizations out there that need volunteer help! PatientsLikeMe employees get the chance to roll up our sleeves away from the office to contribute to awesome organizations in our community.
See open positions

Working for an exceptional mission, with great benefits in the heart of Cambridge's biotech center.
Happy employees, prime location. Discover the sweet spot of working environments (you'll love the third-floor patio, too.)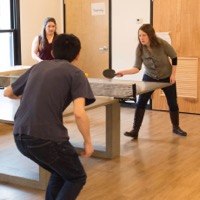 Generous benefits
Competitive salary, comprehensive benefits package including: medical, dental, 401k match, flexible schedule and generous vacation schedule, paid parental leave, transportation subsidy, weekly company provided lunch, and a great work-life balance.
See open positions

Open positions
From creative user experience designers and marketers to code-savvy software engineers and data scientists, we're a diverse crew with a common goal: reframing healthcare around the patient. For all open positions, please use the link below:
PLM open positions
Not seeing an open position or have additional questions? Please reach out to our hiring team at hr@patientslikeme.com.
Last updated: