1) New events in event feed
We've updated the items you'll see in your feed when you subscribe to another user. If you subscribe to another patient, you'll now see a notification in your feed if they : joined PLM, filled out basic info, added/updated about me, added/changed profile picture, left a comment for another user, added a condition, stopped a treatment, filled out labs, completed symptom survey, updated condition history, added hospitalization, added symptoms.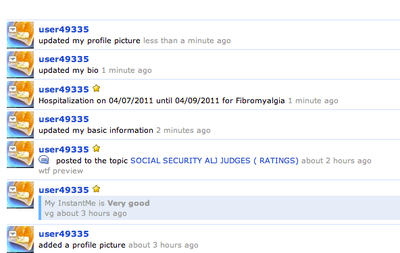 2) Patient search cartoon
Want a quick primer on how to use patient search page to find patients like you? Now we've got a nice graphic to illustrate how to use the patients page to find patients like you.


3) Nugget changes
You'll notice some small changes to your patient icon, sometimes called nuggets. These changes allowed us to make the nuggets fully accessible for our members who rely on keyboard-only browsing. And all users will no longer be able to accidentally trigger the tooltip by hovering. You'll have to click the "i" button to see the additional info.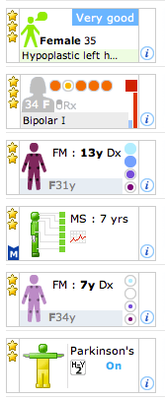 Additionally, we will be offering new settings for members with low vision who want to customize the look of thesite to make it easier to use. All users may be interested in the "turn off all caps" setting. :)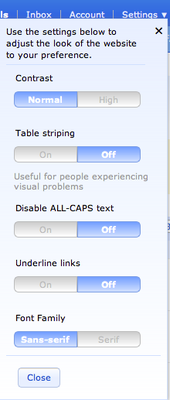 4) Invite people to PatientsLikeMe
Need a reminder on how to invite people to PatientsLikeMe? Check your home page for this handy reminder on how to get to the invite tool.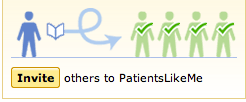 5) Outcome history pages show correlating mini nugget so matter what your primary condition
This is some clean up from some previous work where the mini nugget would only show for your primary condition, no matter what page you are viewing. Now it will show the appropriate mini nugget for whichever history page you are viewing, no matter what your primary condition is. Thanks to the users who pointed out this inconsistency, and thank you for your patience while we fixed it!