1)Blood pressure is a lab
Keep track of your blood pressure as part of managing your health? Now you can add it to your PLM profile. Any previous blood pressure data you have entered should be on your labs page and other members who want to add blood pressure can do so!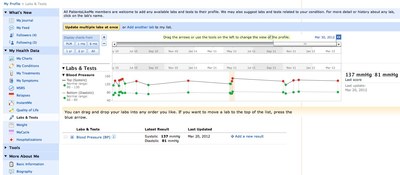 2) 'On leave' admin status option
We've created a new 'on leave' admin status option so any PLM employee who is temporarily away or on-leave (eg. Jeannette while she's on maternity leave) will be able to signal to the community that they're away w/o having to disable their account. So if you see an "on leave" admin account, now you know why!


3) Add a "set to today" button on date pickers
We made a small tweak to make the date selector easier to use. Now instead of having to select a month, day and year, there is a shortcut to set the date picker to today's date.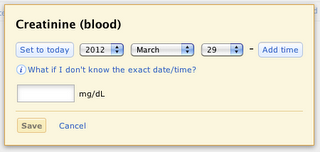 4) Forum Guides
We've added guides to the forum homepage, forum rooms, and forum threads. These guides will appear automatically the first time you visit the page, and you can either dismiss them right away, or get them back later by pressing "show guides" at the top of the page. Check them out!