1) New condition pages (logged-in only)
We are excited to share a new look and feel for our condition pages. Here's the IBS page as an example.
These condition pages are organized around 5 central questions we think patients have when they are learning about a condition at PLM.
What is this condition?
What is it like to have this condition?
What do people take to treat this condition?
Who has this condition at PatientsLikeMe?
Where can I talk to patients with this condition?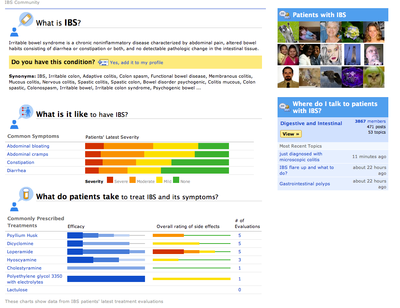 The public condition pages still look the same. For now. :) There are a lot of future improvements we have planned for these pages, so stay tuned for more soon.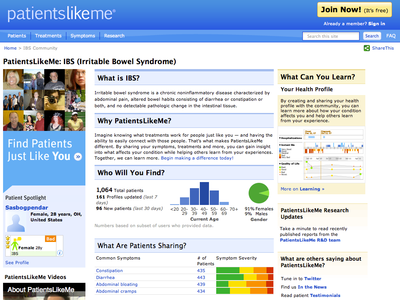 2) Hide User Option in the Forum
Users can now hide content from specific members in the forum. Each username in the forum now has a pulldown menu where a member can chose to Hide member's posts: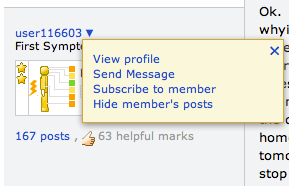 When a member selects this option, the posts are hidden and this placeholder appears: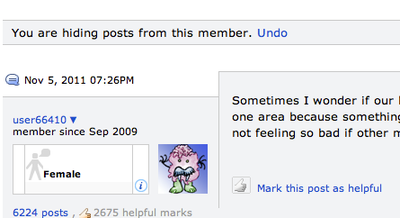 If the member has accidentally selected this option, there is a one time opportunity to undo this action.
Users can see all of the members whose posts they are ignoring by visiting the blue side bar of any top level forum room page and clicking Show additional options.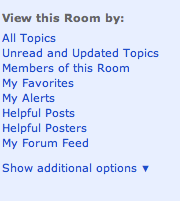 Here users can see and edit the content they are hiding.