1) InstantMe
How are you feeling now? It's a simple question, but the answers can change by day of the week, by time of day, and by how your condition is impacting your overall well-being. Now you can answer this question on your PLM homepage and on your profile page with a new functionality called "InstantMe." The more you share, the more you can learn about your condition and your well-being. (With cool graphs and charts, you can even see trends by time of day, day of week and more). Sign up for an email reminder to record your answer as often as you want- by email.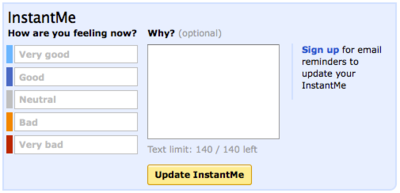 Your latest InstantMe will also show up on your nugget rollover.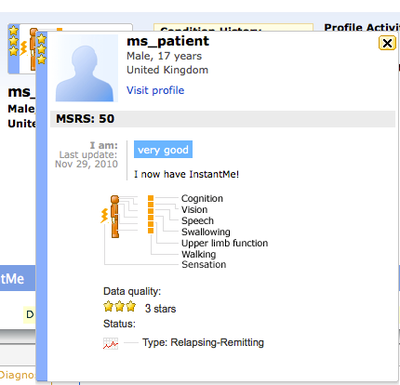 For more on InstantMe and how it came to be, check out this blog post.
2) Doctor Visit Sheet Upgrades
The new and improved Doctor Visit Sheet (DVS) is here! The DVS is a PDF you can email or print out to bring with you an appointment with your health care provider. Here's what you'll now see:
a) Let's start with the pretty new button on the top right hand corner of your profile charts, which makes it easier to get to your DVS.

b) The actual DVS page is now more informative. You now have a list of when you last updated each section of your profile chart, which makes it easier to ensure your profile is up to date before you download your DVS.
c) Saving the best for last -- we changed the charts that appear on your DVS to be closer to your profile charts. You have more control over how much time you want to show so you can capture the exact time period you want to discuss with your doctor. Check out this before and after.
Before: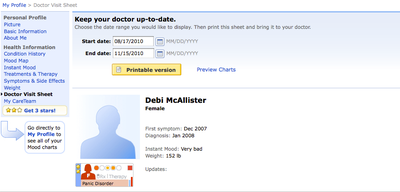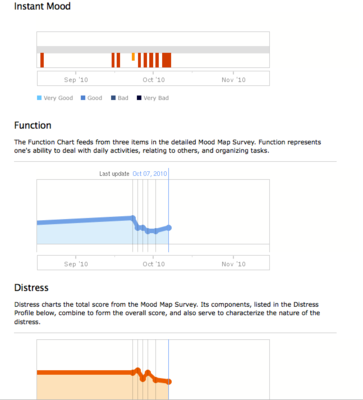 and after: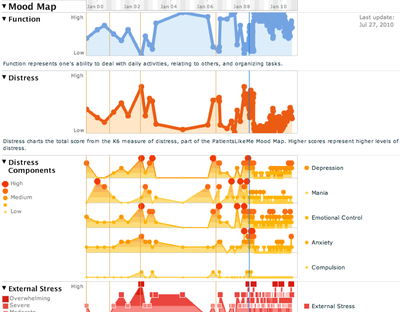 3) Treatment purpose changes
When you add a new treatment, you used to see a list of purposes other members report. Instead, we now ask you to pick a purpose that's a condition or symptom you report, or one of our specified "other" purposes.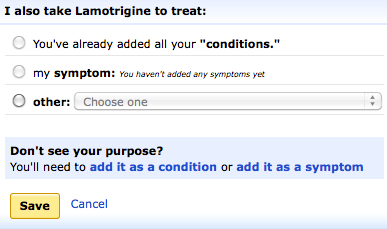 These changes will help improve the data we can show you on the treatment report pages. While we work on making some more upgrades to improve data quality, you may see some duplicate listings on the treatment reports. These issues should be fixed in the next few months but, in the meantime, we've put a note up to remind you that there might be some duplicates.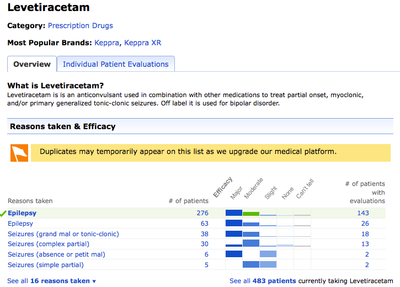 4) Commonly prescribed treatments
When new members join, or current members add a new condition, they'll now be prompted to answer some questions about whether they are taking commonly used treatments. Additionally, you'll see how many other members take each treatment for this condition. This will help new members get started quickly.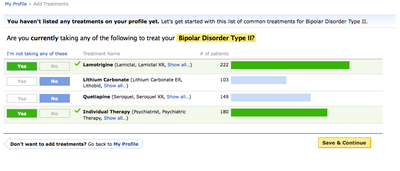 Additionally, we now give something/get something for each set of CPTs - you give some data and we provide some context about where you fit in and how many other people report taking that treatment.
5) Forum sort order option:
Several members have requested the option to sort the forum by newest topic or by latest reply. Now you have it!
6) PROs in the Community" box change
We made an update to the PRO graphic in the Epilepsy community. Here's what it looked like before: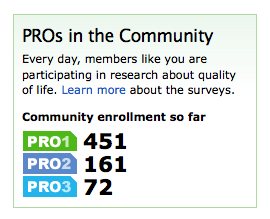 To help members get a better sense of how they're PROs fit into the bigger research picture, and to get us ready to make even more headway in 2011, we've changed the text a bit and added a new graphic.