PatientsLikeMe Newsletter Issue 24 - January 2011
MONTHLY MUSINGS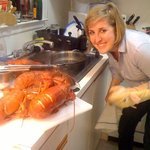 How are you doing today?
With your new profile tools, InstantMe and Quality of Life, you now have two complementary charts that help you see how your condition affects you every day. InstantMe asks "How are you feeling?" while the Quality of Life survey asks "How are you functioning?"
By charting your answers to these questions, you can see how your condition impacts your daily life, establish correlations and ultimately take steps to improve how you're feeling and functioning. And who's not striving for that?
Many of you are already sharing what you're learning through these charts. For example, StarSapphire, a three-star member from Arkansas, recorded that she felt "Bad" in her InstantMe history recently. Why? Well, just read her InstantMe notes: "Back, hip and legs hurt. Back spasms and shoulder, arm and hand pain. Very tired."
What about you? Log on to your profile and record how you're doing today. Here's to knowing yourself even better in 2011.
--Elizabeth Morgan, Community Manager
JOIN THE CONVERSATION
Check out some of the hot topics in the forum. Then jump in with your own questions and answers!
Pain so bad you can't walk
Have you experienced pain in your feet, legs or hips that's left you unable to stand or walk? Read shoshanamarie's wrenching story and share your experiences and advice.
Everything you want to know about LDN
With more than 130 pages and counting, this master thread about low dose naltrexone (LDN) just keeps growing. Exchange LDN experiences, questions, articles and more.
Positive thoughts and healing
Are they connected? Judging from this highly active thread, a good number of you think so. Check in for your daily dose of inspiration and share your own uplifting tidbits.
What are we doing for exercise today?
Trying to exercise more in the new year? You're not alone. Don't miss this long-running thread, which offers accountability, support and an online buddy system.
GETTING TO KNOW YOU
At PatientsLikeMe, we believe in getting to know the person, not just the "patient." That's why we interview patients each month to find out more about how they approach life. This month we are pleased to feature sunnyt, a three-star member from New York.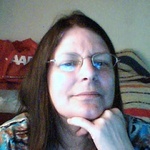 1. What gives you hope?
This is the perfect time of year for this question. My hope is in the Lord. Without my faith, the debilitating combination of osteoarthritis, RA and fibromyalgia would be intolerable. The people of my church pray for me weekly, some daily.
I have been able to continue working a part time job as a merchandiser. This helps too by giving me a sense of accomplishment. I do not know how much longer I can continue, but that just takes me back to my first and strongest giver of hope.
2. What was the highlight of your holidays?
The highlight of my holiday was Christmas Eve service at my church, as always! There is something so uplifting when, at the end, we create a circle, light our candles and sing Silent Night while one of our "angels" brings the baby Jesus to the manger. It is so beautiful. And I have to say when we handed out bags of dry goods to families with financial problems.
3. Do you have any resolutions or goals for 2011?
Resolutions for 2011...oh boy! Well, I do not know if I could call them resolutions, but I want to lose some of the weight I carry around! Ha! And to try to find ways to help others more, and to be more understanding and caring.
4. What are you most interested in learning from other patients this year?
When I discovered PatientsLikeMe it was a God-send! It was so good to know I was not alone in this. Most people do not believe what we go through. It is so hard to explain the pain and tiredness of this. I know, I was once one of the doubters.
This year I would very much like to learn how others deal with this, for one. And what treatments others use also, more alternative treatments. The list goes on…like how to cope everyday with not knowing how you are going to feel, where you will hurt or how tired you will be.
I am sure of one thing, I will probably find other answers to questions I did not even know I had! I can not thank PatientsLikeMe enough for the support and information I have gotten in the past year.
WHAT'S NEW AT PATIENTSLIKEME
What a year! To see how far we've come as a community, check out our latest blog series – "Year in Review" – which reflects on the strides we made in 2010 from a technology, marketing, research & development, business development and patient experience perspective.
From site improvements to staff expansions to published studies, a lot happened last year, and it could not have happened without you. What's ahead in 2011? Our leaders plan to tell all on our blog. Sign up here to receive new blog posts instantly via email. Or simply follow our blog posts on our Twitter and Facebook pages.
THIS MONTH'S SITE IMPROVEMENTS
We are constantly working to improve our site. In this section, we'll keep you up-to-date on new tools and features designed to make your PatientsLikeMe experience even better.
Here are our top functionality enhancements for January:
Have you been hospitalized due to your condition? Record it! We've now added a new hospitalization chart to your profile, allowing you to enter your date of admittance, date of discharge and reason for hospitalization, including the main symptom involved. That way, you can keep a detailed visual log of all of your hospitalizations at PatientsLikeMe. Create your hospitalization chart today.
You asked, and we listened. Due to your feedback, we've made it possible to stop monitoring certain conditions listed in your PatientsLikeMe history (for example, a condition that you had in the past but do not experience currently). If you'd like to stop charting a condition – and thus stop receiving any reminders from us about it – simply indicate this at the bottom of your condition history.
Curious how your condition is impacting your quality of life? Now you can pay close attention. Once available to only the Organ Transplants, HIV and Epilepsy Communities, the Quality of Life (QOL) Survey is now available to everyone. (Check out what it looks like here.) Take this short survey regularly to see how your social, mental and physical well-being is changing over time.
It's all sorted out now. Thanks to a recent upgrade, you can now put the charts on your profile page in any order you like. Simply drag the charts to move them or use the number boxes provided to indicate your preferred order. And you only have to do it once. The site will remember your sorting preferences so that you see the same order every time you visit your profile page. Learn more here.
Newsletter Archive
Jul 2013
May 2013
Apr 2013
Mar 2013
Feb 2013
Jan 2013
Dec 2012
Nov 2012
Oct 2012
Sep 2012
Aug 2012
Jul 2012
Jun 2012
May 2012
Apr 2012
Mar 2012
Feb 2012
Jan 2012
Dec 2011
Nov 2011
Oct 2011
Sep 2011
Aug 2011
Jul 2011
Jun 2011
May 2011
Apr 2011
Mar 2011
Feb 2011
Jan 2011
Dec 2010
Nov 2010
Oct 2010
Sep 2010
Aug 2010
Jul 2010
Jun 2010
May 2010
Apr 2010
Mar 2010
Feb 2010
Jan 2010
Dec 2009
Nov 2009
Oct 2009