PatientsLikeMe Newsletter Issue 43 - January 2011
MONTHLY MUSINGS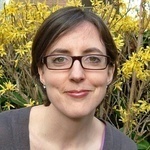 As we celebrate a brand new year, I'd like to spotlight the eclectic mix of patients who share much more than their health status with us day in and day out.
Can you guess…
Thanks to all of you for sharing what's important to you, what makes you feel alive and what makes you smile. You never know how one small anecdote could brighten someone else's day.

--Emma Willey, Community Manager
JOIN THE CONVERSATION
Check out some of the hot topics in the forum. Then jump in with your own questions and answers!
Dad cannot get up! Got any suggestions?
What happens when you literally can't get up out of a chair without assistance? Discuss how an occupational therapy (OT) consult may be warranted, as well as various lifts.
Preparing for the changes ahead - with help
Speaking of occupational therapy, Whimsical writes that it's helped her to avoid panic, prepare for challenges and "soften the journey." Do you agree? Share your OT story.
Wondering about a link between stress and ALS
Were you stressed out when you first developed ALS? Or do you find that stress makes you weaker now? Discuss your experiences as well as ways to reduce stress in daily life.
How to alert your caregiver when you can't speak
Cordless doorbells. Baby monitors. Two-way radios. What devices work best for letting others know that you need help? Share your battle-tested tips and advice.
GETTING TO KNOW YOUR PALS
At PatientsLikeMe, we believe in getting to know the person, not just the "patient." That's why we interview PALS each month to find out more about how they approach life. This month we are pleased to feature slicky, a three-star member from Citrus Heights, California.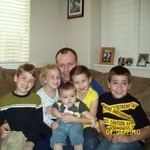 1. What gives you hope?
I guess what gives me the most hope is that I've noticed more and more patients seem to be living with ALS longer than the 2-5 years the doctors always say is the maximum.
I have had ALS for over 20 years. I think if you have no hope, then life really is not worth living. You have to truly believe that they will find a cure or at least be able to slow down the disease in your lifetime.
2. What was the highlight of your holidays?
The highlight of my holidays was having all my kids together. I have three: a son, 36, and two daughters (31 and 30). As for my grandkids, I have five: one boy who's 9, two girls who are 6, one boy who's 6, and one boy who's 18 months. I also have one girl due any day, with another grandchild due in August. They were all at my house for brunch with my wife and me on Christmas morning, and I really enjoyed watching them open their presents.
3. Do you have any resolutions or goals for 2011?
I think my goals for this year are the same as every new year. I plan on being around to watch my grandkids grow up. That is what has kept me going all these years. First it was to watch my kids grow up, and I made it that far. Now it is to see my grandkids grow up.
I feel every patient here on PatientsLikeMe should set a goal to reach. This disease takes a lot from you, but it does not take your mind. If a person truly believes in something, I think they have a better chance of achieving that goal then not having anything to look forward to.
4. What are you most interested in learning from other patients this year?
I am like any other patient. I have not experienced everything. There is always something new to learn, and I think the best way to learn is to ask other patients on this site. The doctors can tell you what they know from reading books or other doctors, but getting knowledge from patients firsthand is the best way to learn how to cope or [determine] the best equipment to use, or the best treatments.
I am not saying every comment on PatientsLikeMe is right, but most of the information you get on this site really is valuable to all patients and their caregivers. The best thing is you can choose to try it for yourself or ignore it. It really is amazing to see all these patients come together to help one another. There is no stupid question. If you want to know, just ask and you will get a response.
And the best thing is it is from people all over the world, so some countries may have different studies or trials or meds we do not have here in the U.S. I have talked to people all over the world who have asked me how I have had ALS so long and what do I do to keep going. I tell them my regimen. I also tell them I can only tell them what seems to work for me, as most everyone knows ALS affects each of us differently, so what works for one person may not work for another.
WHAT'S NEW AT PATIENTSLIKEME
What a year! To see how far we've come as a community, check out our latest blog series – "Year in Review" – which reflects on the strides we made in 2010 from a technology, marketing, research & development, business development and patient experience perspective.
From site improvements to staff expansions to published studies, a lot happened last year, and it could not have happened without you. What's ahead in 2011? Our leaders plan to tell all on our blog. Sign up here to receive new blog posts instantly via email. Or simply follow our blog posts on our Twitter and Facebook pages.
THIS MONTH'S SITE IMPROVEMENTS
We are constantly working to improve our site. In this section, we'll keep you up-to-date on new tools and features designed to make your PatientsLikeMe experience even better.
Here are our top functionality enhancements for January:
Have you been hospitalized due to your condition? Record it! We've now added a new hospitalization chart to your profile, allowing you to enter your date of admittance, date of discharge and reason for hospitalization, including the main symptom involved. That way, you can keep a detailed visual log of all of your hospitalizations at PatientsLikeMe. Create your hospitalization chart today.
You asked, and we listened. Due to your feedback, we've made it possible to stop monitoring certain conditions listed in your PatientsLikeMe history (for example, a condition that you had in the past but do not experience currently). If you'd like to stop charting a condition – and thus stop receiving any reminders from us about it – simply indicate this at the bottom of your condition history.
Curious how your condition is impacting your quality of life? Now you can pay close attention. Once available to only the Organ Transplants, HIV and Epilepsy Communities, the Quality of Life (QOL) Survey is now available to everyone. (Check out what it looks like here.) Take this short survey regularly to see how your social, mental and physical well-being is changing over time.
It's all sorted out now. Thanks to a recent upgrade, you can now put the charts on your profile page in any order you like. Simply drag the charts to move them or use the number boxes provided to indicate your preferred order. And you only have to do it once. The site will remember your sorting preferences so that you see the same order every time you visit your profile page. Learn more here.
Newsletter Archive
May 2013
Apr 2013
Mar 2013
Feb 2013
Jan 2013
Dec 2012
Nov 2012
Oct 2012
Sep 2012
Aug 2012
Jul 2012
Jun 2012
May 2012
Apr 2012
Mar 2012
Feb 2012
Jan 2012
Dec 2011
Nov 2011
Oct 2011
Sep 2011
Aug 2011
Jul 2011
Jun 2011
May 2011
Apr 2011
Mar 2011
Feb 2011
Jan 2011
Dec 2010
Nov 2010
Oct 2010
Sep 2010
Aug 2010
Jul 2010
Jun 2010
May 2010
Apr 2010
Mar 2010
Feb 2010
Jan 2010
Dec 2009
Nov 2009
Oct 2009