PatientsLikeMe Newsletter Issue 32 - December 2010
MONTHLY MUSINGS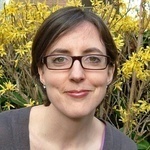 Do you have an attitude of gratitude?
With the holidays upon us, HIV members have been pondering what they are thankful for and sharing positive wishes in honor of World AIDS Day. That got me thinking about some of the amazing people and perspectives here in our community.
I want to thank you for everything you do to further HIV research and understanding – and to support one another. As one example, Hylas recently wrote, "Even though I'd read it could happen, I was worried when it happened to me." It's normal to worry when something changes – for example, your viral load goes up – and that's why it is so meaningful to connect with other patients like you. Just knowing that someone else has been there can help tremendously when it has just happened to you.
By reaching out to each other, asking big and small questions and, of course, sharing your experiences, you inspire all of us at PatientsLikeMe. We look forward to continuing the quest for knowledge with you in 2011.
Season's Greetings!
--Emma Willey, Community Manager
JOIN THE CONVERSATION
Check out some of the hot topics in the forum. Then jump in with your own questions and answers!
Atripla after one year
Did anything change for you after taking Atripla for a year or so? Share your experiences and read all 127 patient evaluations of the drug's efficacy, side effects and more.
What if there's a vaccine before a cure?
And what will happen to the direction of HIV research in that case? Will new treatments for those living with HIV still be a priority? Weigh in on this tantalizing question.
Nothing worries me anymore
Now undergoing chemo, Tim049265 reports on his dual battle with AIDS and non-Hodgkin's lymphoma. Have you faced cancer as well? Exchange support and advice.
GETTING TO KNOW YOU
At PatientsLikeMe, we believe in getting to know the person, not just the "patient." That's why we interview members each month to find out more about how they approach life. This month we are pleased to feature andrewn78, a three-star member from Seattle, Washington.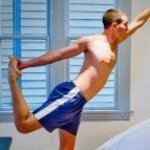 1. What obstacles have you overcome this year?
This year I overcame a hard breakup. It was difficult because I thought we were going to be together for a longer term relationship than we were (only nine months).
It was also difficult to start dating again. I forgot how many people don't know much about how HIV is contracted and that there are many people who would never date someone who is living with HIV or will date someone living with HIV but the fear of contracting HIV puts too much of a damper on the relationship. It's a difficult process.
2. What do you have in abundance in your life?
I have an abundance of love in my life. I have love from my family. Since I was diagnosed I have had the loving support of my mother and sister. My mom has even been to doctor's visits with me. I have the loving support of friends who live near me and some far away. I have the loving and caring support of my medical providers. I have a lot of love in my life, and I am very grateful for that.
3. How does your condition affect your approach to the holidays?
Having HIV doesn't feel like it affects my approach to the holidays at all. It's just like any other days, I make sure I have my medications with me when I go away and take them regularly. I still can eat everything I've always enjoyed during the holiday season. The only thing with the holidays is that I sometimes see members of my family whom I haven't seen for a year or more. I forget sometimes that I have been living with HIV for six years and so people don't understand what it means to be living with this virus like I have learned about.
4. How has PatientsLikeMe helped you learn and share this year?
I love organization and having PatientsLikeMe help me to organize all of my medical information. I would like to have an ability to log simple notes on the PatientsLikeMe profile so every time I go to my doctor I can make some general notes (if needed) for that visit on my experience and what was covered with my provider.
(Note that you can now use our InstantMe tool to add notes/annotations to your Doctor Visit Sheet. See "This Month's Site Improvements" below for more details.)
WHAT'S NEW AT PATIENTSLIKEME
Have you visited our blog lately? Because it's all about you of late. In a good way. Earlier this month, we introduced several new series about topics that matter most to you. The first is called "Share & Compare," and it delves into how you can see how you're doing compared to others, thus putting your experience in context. Then in our second series, entitled "One for All," we take a look at all the ways you are creating connections with each other. And last week we unveiled a series called "Treat Us Right," which we previewed in our recent roundtable podcast with PatientsLikeMe executives. So, don't miss out - sign up here to receive new blog posts instantly via email. Or, as always, you can follow our blog posts on our Twitter and Facebook pages.
After a year of tremendous media attention, we close out 2010 with two more notable highlights. In a recent article on HuffingtonPost.com, Adam Hanfit cites PatientsLikeMe as one of the best examples of crowdsourcing – calling the site "an emotionally invaluable resource for lifting people out of the loneliness of illness." We also featured prominently in a recent article in InformationWeek called "Healthcare Listens to Social Media," which discusses our innovative business model, partnerships and more.
Finally, from all of us at PatientsLikeMe, we'd like to wish you the happiest of holidays and a wonderful new year. Enjoy the season!
THIS MONTH'S SITE IMPROVEMENTS
We are constantly working to improve our site. In this section, we'll keep you up-to-date on new tools and features designed to make your PatientsLikeMe experience even better.
Here are our top functionality enhancements for December:
How are you feeling now? It's a simple question, but the answers can change by day of the week, by time of day, and by how your condition is impacting your overall well-being. Now you can answer the question on your homepage and profile with InstantMe. The more you share, the more you can learn about your condition and well-being. With the cool graphs and charts, you can even see InstantMe trends by time of day, day of week and more. (Your InstantMe entries, including annotations, will also print in a grid at the bottom of your Doctor Visit Sheet!) Sign up for a reminder to record your answer as often as you want – via email. For more on InstantMe, check out this blog post.
The new and improved Doctor Visit Sheet (DVS) is here! If you haven't used it, the DVS is a handy PDF summarizing the information you've entered at PatientsLikeMe. You can email it or print it out for your doctor appointments. That way, your doctor gets a detailed update on your symptoms and treatments, and you don't have to recall everything that's happened. So, what's new about the DVS? First, you can now access it from the top right-hand corner of your profile. Also, the DVS page now tells you when you last updated each section. And finally, we improved the DVS charts so that you can capture the exact time period you want to discuss with your doctor. See the "before and after" here.
Notice anything different about your Symptoms page? The top-level symptoms page recently got a makeover. Now, instead of a long list of symptom names, you can see your symptoms and where they fit in compared to the rest of the community. Don't you love this concept of sharing and comparing?
Newsletter Archive
Jul 2013
May 2013
Apr 2013
Mar 2013
Feb 2013
Jan 2013
Dec 2012
Nov 2012
Oct 2012
Sep 2012
Aug 2012
Jul 2012
Jun 2012
May 2012
Apr 2012
Mar 2012
Feb 2012
Jan 2012
Dec 2011
Nov 2011
Oct 2011
Sep 2011
Aug 2011
Jul 2011
Jun 2011
May 2011
Apr 2011
Mar 2011
Feb 2011
Jan 2011
Dec 2010
Nov 2010
Oct 2010
Sep 2010
Aug 2010
Jul 2010
Jun 2010
May 2010
Apr 2010
Mar 2010
Feb 2010
Jan 2010
Dec 2009
Nov 2009
Oct 2009