PatientsLikeMe Newsletter Issue 41 - December 2010
MONTHLY MUSINGS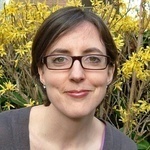 I have been thinking about the amazing people in our ALS Community – and in particular, two current threads that show the tremendous determination and inquisitiveness found in our members.
LAGAL has put together a questionnaire that looks at the role of autoimmune disease in ALS, while Madryn has been investigating anosmia (lack of a sense of smell) and ALS progression rates. Won't you add your experiences to help their research – as well as all PALS?
Speaking of research, the Annual Meeting of the International Alliance of ALS/MND Associations / International Symposium on ALS/MND just concluded last week. Did you make the journey to Orlando, Florida, to attend? Share your feedback and read what others had to say about the Ask the Experts session and more here.
Finally, as the year comes to a close, I want to thank you for everything you do to further research. By reaching out to each other, asking questions big and small and, of course, sharing your experiences, you inspire all of us at PatientsLikeMe. We look forward to continuing the quest for knowledge with you in 2011.
Season's Greetings!
--Emma Willey, Community Manager
JOIN THE CONVERSATION
Check out some of the hot topics in the forum. Then jump in with your own questions and answers!
Anyone experiencing blurry vision?
And, if it's not caused by ALS, by what then? Follow a PALS' journey to diagnosis for a second condition and learn what others with blurry vision are doing about it.
So this is what choking is
A member shares her first experience with choking, which involved a chewable vitamin. Can you relate? Share your top tips for swallowing pills without choking.
Who has had stem cell treatment?
Currently, there are 26 treatment evaluations for various stem cell procedures. Have you undergone one – but not added it to your profile? If so, add and evaluate it today.
GETTING TO KNOW YOUR PALS
At PatientsLikeMe, we believe in getting to know the person, not just the "patient." That's why we interview PALS each month to find out more about how they approach life. This month we are pleased to feature Tommy Maker, a three-star member from London, United Kingdom.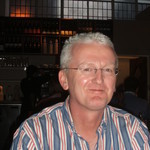 1. What obstacles have you overcome this year?
I've spent a lot of time this year getting used to the fact that I have become dependent on others.
Prior to diagnosis, I sat on the local council, was involved in the organization of all types of public elections and I was a trade union official. These were voluntary roles which involved helping others. Yet, initially, after diagnosis, I had an enormous difficulty accepting help from others. However, I've come to realize that I have a loving family, fantastic friends and very supportive colleagues. I have found that many of them don't know what to do and are very glad when I am specific as to what they can do for me.
I've also learned that no question is too personal. I struggled a lot with questions about personal hygiene and when I found the courage to ask these most intimate questions, I found that the professionals were so familiar with the questions asked that, beyond the initial embarrassment, we quickly went on to find solutions. I have also found that when people ask questions about my condition, they are entitled to an answer, an honest answer.
2. What do you have in abundance in your life?
Friends and family. I've been ill for three years now (diagnosis 18 months ago), and I've never felt like a burden to my family. The renovations which have turned our home upside down and inside out are nearing completion, yet I've never once thought that the inconvenience, dust, noise and general disorganization were my responsibility or my fault. I have brothers and sisters, cousins, friends, neighbors and work colleagues who are enormously supportive to me. Also, the MND Association had been there with answers when I most needed them.
3. How does your condition affect your approach to the holidays?
I am aware that I can no longer do many of the things I used to do. I used to do a lot of the cooking and fetching and carrying. I used to go out on big shopping days. However, during the year I've learnt that there are many ways to do the same thing.
So I'll stand by when the cooking is going on and carry out the tasks that I am still able to perform. As long as I start in the next week I should be able to do most of my shopping over the Internet. I will think about next year during the holidays this year, and I'll think about what I can do now but won't be able to do next year.
But that won't stop me from enjoying the Christmas period with my family and my friends. Despite everything, I am still really looking forward to the peace and goodwill of another Christmas.
4. How has PatientsLikeMe helped you learn and share this year?
PatientsLikeMe has provided me with new friends—people who are experiencing the same problems as I am. I've learned that there isn't a single question that won't get a vast myriad of answers from the community. I've learned that we're all very different people, and I've learned we don't always agree. I've learned that we all care enormously for each other and are very eager to help those who find themselves in the same boat as we are. But most of all I've learned that I am not on my own. I'm not the only one facing a bleak future and not the only one who is able to appreciate what he has at the moment.
WHAT'S NEW AT PATIENTSLIKEME
Have you visited our blog lately? Because it's all about you of late. In a good way. Earlier this month, we introduced several new series about topics that matter most to you. The first is called "Share & Compare," and it delves into how you can see how you're doing compared to others, thus putting your experience in context. Then in our second series, entitled "One for All," we take a look at all the ways you are creating connections with each other. And last week we unveiled a series called "Treat Us Right," which we previewed in our recent roundtable podcast with PatientsLikeMe executives. So, don't miss out - sign up here to receive new blog posts instantly via email. Or, as always, you can follow our blog posts on our Twitter and Facebook pages.
After a year of tremendous media attention, we close out 2010 with two more notable highlights. In a recent article on HuffingtonPost.com, Adam Hanfit cites PatientsLikeMe as one of the best examples of crowdsourcing – calling the site "an emotionally invaluable resource for lifting people out of the loneliness of illness." We also featured prominently in a recent article in InformationWeek called "Healthcare Listens to Social Media," which discusses our innovative business model, partnerships and more.
Finally, from all of us at PatientsLikeMe, we'd like to wish you the happiest of holidays and a wonderful new year. Enjoy the season!
THIS MONTH'S SITE IMPROVEMENTS
We are constantly working to improve our site. In this section, we'll keep you up-to-date on new tools and features designed to make your PatientsLikeMe experience even better.
Here are our top functionality enhancements for December:
How are you feeling now? It's a simple question, but the answers can change by day of the week, by time of day, and by how your condition is impacting your overall well-being. Now you can answer the question on your homepage and profile with InstantMe. The more you share, the more you can learn about your condition and well-being. With the cool graphs and charts, you can even see InstantMe trends by time of day, day of week and more. (Your InstantMe entries, including annotations, will also print in a grid at the bottom of your Doctor Visit Sheet!) Sign up for an reminder to record your answer as often as you want – via email. For more on InstantMe, check out this blog post.
The new and improved Doctor Visit Sheet (DVS) is here! If you haven't used it, the DVS is a handy PDF summarizing the information you've entered at PatientsLikeMe. You can email it or print it out for your doctor appointments. That way, your doctor gets a detailed update on your symptoms and treatments, and you don't have to recall everything that's happened. So, what's new about the DVS? First, you can now access it from the top right-hand corner of your profile. Also, the DVS page now tells you when you last updated each section. And finally, we improved the DVS charts so that you can capture the exact time period you want to discuss with your doctor. See the "before and after" here.
Notice anything different about your Symptoms page? The top-level symptoms page recently got a makeover. Now, instead of a long list of symptom names, you can see your symptoms and where they fit in compared to the rest of the community. Don't you love this concept of sharing and comparing?
Newsletter Archive
Apr 2013
Mar 2013
Feb 2013
Jan 2013
Dec 2012
Nov 2012
Oct 2012
Sep 2012
Aug 2012
Jul 2012
Jun 2012
May 2012
Apr 2012
Mar 2012
Feb 2012
Jan 2012
Dec 2011
Nov 2011
Oct 2011
Sep 2011
Aug 2011
Jul 2011
Jun 2011
May 2011
Apr 2011
Mar 2011
Feb 2011
Jan 2011
Dec 2010
Nov 2010
Oct 2010
Sep 2010
Aug 2010
Jul 2010
Jun 2010
May 2010
Apr 2010
Mar 2010
Feb 2010
Jan 2010
Dec 2009
Nov 2009
Oct 2009