PatientsLikeMe Newsletter Issue 41 - December 2010
MONTHLY MUSINGS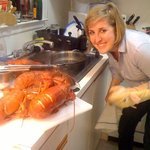 Does it help to compare your situation to others?
According to what you've told us, the answer is an emphatic yes! In fact, we recently launched a series about what happens when you share and compare at PatientsLikeMe. You've told us that when you share through your profile, in the forum or via private messaging (PM), you can better understand your health by comparing your experiences and putting your situation in context. And what could be more invaluable when you're facing a life-changing condition?
Here's a recent example of the power of sharing and comparing from three-star member Sauneysello:
"It has been great to find out that all these wacky symptoms I'm experiencing are not all in my head and that I am not exaggerating the severity. It sucks that there are others out there going through the same thing, but a great relief at the same time."
Season's Greetings!
--Elizabeth Morgan, Community Manager
JOIN THE CONVERSATION
Check out some of the hot topics in the forum. Then jump in with your own questions and answers!
What is the "best" symptom of MS?
More compassion. Better attitude. Greater connectedness. Living in the moment. Look at the glass as half full today and share the most positive "symptom" of MS for you.
Not everyone ends up in a wheelchair
The idea of a wheelchair can be frightening. But as members point out, it's not the end of the world to use one. Nor will everyone need one. Discuss attitude, realism and more.
Healing effects of cuddling with a pet
Do you have pets? How do they affect your MS? Swap stories (and photos) that demonstrate how the unconditional love of an animal can be both calming and uplifting.
Are you a wall-walker too?
Do you lightly touch the wall as you walk? Is it to orient yourself (due to vertigo or dizziness) or to keep your balance due to foot drop? Share your experiences.
GETTING TO KNOW YOU
At PatientsLikeMe, we believe in getting to know the person, not just the "patient." That's why we interview patients each month to find out more about how they approach life. This month we are pleased to feature cobebu8, a three-star member and PatientsLikeMeMentor™ from Florida.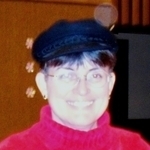 1. What obstacles have you overcome this year?
For me, with multiple sclerosis and ADHD, my main problems have been the concentration to do what I need and want to do and fighting the progression of MS. I have RRMS but since I have had it for 25 years, ever so slowly, it is progressing at the same time I get exacerbations. I have a new neurologist too, and he is part of a big group and getting through when I am having problems, is a problem.
Plus, with only SSDI and not being able to find a part-time job, I have had to stop taking some needed meds and not going to necessary doctor's appointments (e.g. my eye surgeon/doctor to see if the optic nerve is still swollen and I can't do a necessary MRI because the insurance company won't pay.) So to get help for my asthma, I am doing a research study to get free care. I haven't found one for MS or depression yet.
2. What do you have in abundance in your life?
My wonderful friends; my two lovely cats (Baby and Lucy); the gospel of Jesus Christ; goals for the future in spite the MS progression; my nice home, food to eat and health insurance; ability to still read and write and learn things in spite extensive brain damage from the MS; a great primary care doctor; my new friends at CURVES, which I can do most weeks; the ability to see beauty in the world even on bad days.
3. How does your condition affect your approach to the holidays?
Well, depression is ever so present and can really make me miserable if I don't watch it and stay in touch with other people. I need to feel like I am needed and wanted so I try to reach out to others daily.
My original family disowned me years ago, and I need to reach out to others to feel centered in my life. This year I am very, very broke, so I will be baking cookies as gifts for people, something I have never done before (I am not the greatest of cooks).
4. How has PatientsLikeMe helped you learn and share this year?
I really like it here in that I can keep track of all my meds with their side effects, etc. Plus I like it that I can list symptoms and have a history of all of it to review and learn from and share with my doctors. I hope that my input on meds, therapies, etc., helps other people. It is good not to be alone.
WHAT'S NEW AT PATIENTSLIKEME
Have you visited our blog lately? Because it's all about you of late. In a good way. Earlier this month, we introduced several new series about topics that matter most to you. The first is called "Share & Compare," and it delves into how you can see how you're doing compared to others, thus putting your experience in context. Then in our second series, entitled "One for All," we take a look at all the ways you are creating connections with each other – with a spotlight on MS member Diamondlil58 and her "Welcome Wagon." And last week we unveiled a series called "Treat Us Right," which we previewed in our recent roundtable podcast with PatientsLikeMe executives. So, don't miss out - sign up here to receive new blog posts instantly via email. Or, as always, you can follow our blog posts on our Twitter and Facebook pages.
After a year of tremendous media attention, we close out 2010 with two more notable highlights. In a recent article on HuffingtonPost.com, Adam Hanfit cites PatientsLikeMe as one of the best examples of crowdsourcing – calling the site "an emotionally invaluable resource for lifting people out of the loneliness of illness." We also featured prominently in a recent article in InformationWeek called "Healthcare Listens to Social Media," which discusses our innovative business model, partnerships and more.
Finally, from all of us at PatientsLikeMe, we'd like to wish you the happiest of holidays and a wonderful new year. Enjoy the season!
THIS MONTH'S SITE IMPROVEMENTS
We are constantly working to improve our site. In this section, we'll keep you up-to-date on new tools and features designed to make your PatientsLikeMe experience even better.
Here are our top functionality enhancements for December:
How are you feeling now? It's a simple question, but the answers can change by day of the week, by time of day, and by how your condition is impacting your overall well-being. Now you can answer the question on your homepage and profile with InstantMe. The more you share, the more you can learn about your condition and well-being. With the cool graphs and charts, you can even see InstantMe trends by time of day, day of week and more. (Your InstantMe entries, including annotations, will also print in a grid at the bottom of your Doctor Visit Sheet!) Sign up for a reminder to record your answer as often as you want – via email. For more on InstantMe, check out this blog post.
The new and improved Doctor Visit Sheet (DVS) is here! If you haven't used it, the DVS is a handy PDF summarizing the information you've entered at PatientsLikeMe. You can email it or print it out for your doctor appointments. That way, your doctor gets a detailed update on your symptoms and treatments, and you don't have to recall everything that's happened. So, what's new about the DVS? First, you can now access it from the top right-hand corner of your profile. Also, the DVS page now tells you when you last updated each section. And finally, we improved the DVS charts so that you can capture the exact time period you want to discuss with your doctor. See the "before and after" here.
Notice anything different about your Symptoms page? The top-level symptoms page recently got a makeover. Now, instead of a long list of symptom names, you can see your symptoms and where they fit in compared to the rest of the community. Don't you love this concept of sharing and comparing?
Newsletter Archive
Jul 2013
May 2013
Apr 2013
Mar 2013
Feb 2013
Jan 2013
Dec 2012
Nov 2012
Oct 2012
Sep 2012
Aug 2012
Jul 2012
Jun 2012
May 2012
Apr 2012
Mar 2012
Feb 2012
Jan 2012
Dec 2011
Nov 2011
Oct 2011
Sep 2011
Aug 2011
Jul 2011
Jun 2011
May 2011
Apr 2011
Mar 2011
Feb 2011
Jan 2011
Dec 2010
Nov 2010
Oct 2010
Sep 2010
Aug 2010
Jul 2010
Jun 2010
May 2010
Apr 2010
Mar 2010
Feb 2010
Jan 2010
Dec 2009
Nov 2009
Oct 2009